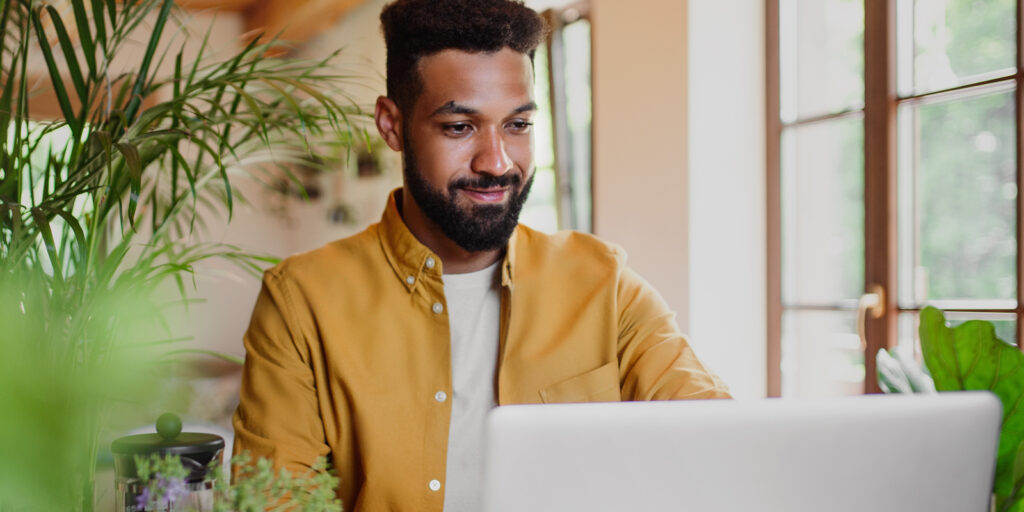 Summary:
Windstream Enterprise continues to completely reimagine what a partner experience could—and should—be. Learn how we've done it with the relaunch of our WE Connect Partners portal, which offers a slew of new, state-of-the-art enhancements.
Recently, our team spent time at the 2022 ChannelVision Expo, where we connected with likeminded providers and channel partners on all the ways the channel is transforming, and how businesses like ours can keep up with the latest trends and technologies most important to partners.
The timing of this event could not be more perfect, as Windstream Enterprise has been dedicating ample time and resources to evolving our partner program—making it the most attractive program and partner experience in the industry.
As a result, this week Windstream Enterprise announced the unveiling of its next-generation, award-winning WE Connect Partners portal, which provides Windstream Enterprise's channel partners an advanced, one-of-a-kind digital platform full of enhanced tools to help grow a partner's pipeline, manage their base and earn additional partner incentives.
Superior selling, right in the palm of your hand
With this portal relaunch, associates gain access to new tiers of support and they can view critical base reporting and client account management aspects, open trouble tickets and locate other custom-crafted Windstream resources. Here, I've listed out in more detail what partners can now expect to see and utilize within the portal:
A new quote-to-cash feature that enables partners to not only create a real-time quote, but also automatically generate a contract that's ready for the buyer's signature—all directly within the portal. This helps partners save time, build proposals on the fly and speed up revenue generation to move deals through the pipeline faster.
Real-time access to critical base reporting and client account management information allows partners to support their base, open trouble tickets and locate Windstream Enterprise resources without hesitation.
New earning opportunities through customer renewals with visibility into in- and out-of-term accounts. Partners can take advantage of the pre-built renewal offers feature and send offers directly through the portal, making it easier for partners to know exactly where their entire book of business stands while earning additional incentives in the process.
A single, easy-to-navigate dashboard-based environment to order services, build orders and analyze, view and manage customer accounts, network performance, reporting and more. The portal offers a 360-degree view that puts every aspect of the Windstream Enterprise–partner relationship at the partner's fingertips.
These enhancements are huge for our channel partners. That's because these new features will allow them to go into the portal and seamlessly price SD-WAN, Secure Access Service Edge (SASE), OfficeSuite UC® and even circuits for any account, 25 sites and below—increasing their self-sufficiency to do all of these things themselves. And, of course, we are always on standby ready to help when any requests for hands-on support arise.
Don't just take our word for it
Our Partners portal provides a personalized single pane of glass environment, elevating the partner and customer relationship with a superior digital experience that, according to Windstream Enterprise partners who are actively using the platform, is already making a difference in their businesses.
"Windstream Enterprise is one of the most premiere partners that I work with, and by far the biggest revenue generator across all my partners in my portfolio," said Johnny Edmond, business development manager at Intelisys. Johnny's colleague Aram Bolduc, regional vice president of sales at Intelisys, chimed in, adding that the WE Connect Partners portal stands out for providing convenient, seamless access to Windstream Enterprise's full range of services and support resources. "It's an all-encompassing, one-stop-shop for the partner community and the end customer," Bolduc said.
Another partner, Ashley Powell, managing partner at the Creekview Group, termed the WE Connect Partners portal "by far the best portal of all the carriers we work with. It just makes everything so easy for us to manage."
The future of the channel is here
We strongly believe that our channel partners are the heart, soul and engine of our business. That is why we are committed to consistently evolve our offering with the most innovative tools and resources that our partners need to thrive in today's highly competitive market. Not only does the WE Connect Partners portal provide a trusted partner to help transform their business by making their jobs easier, it makes it a whole lot easier to do business with their customers.
Windstream Enterprise is dedicated to shaping the channels of tomorrow. Read how enhancements to our WE Connect Partners portal help our partners have a superior digital selling experience.
Key Takeaway
The WE Connect Partners portal is the most effective and efficient way for partners to grow their pipeline, manage their base and earn additional incentives. Partner with us today!