Editor's Note: As with most industries today, financial institutions are pressured to digitally transform and provide an effortless, connected, multi-channel experience for customers and employees while maintaining strict industry regulation compliance. Banks turn to cloud-based communication channels, biometrics, mobile applications and artificial intelligence (AI) to streamline interactions across multiple channels and address customer needs in real time. Banks consistently delivering effortless, multi-channel customer experiences can strengthen relationships, boost loyalty and gain market share.
For banks, providing a frictionless customer experience comes with many challenges, and pairing a robust security platform with a supportive contact center communication architecture can form a solid foundation for success.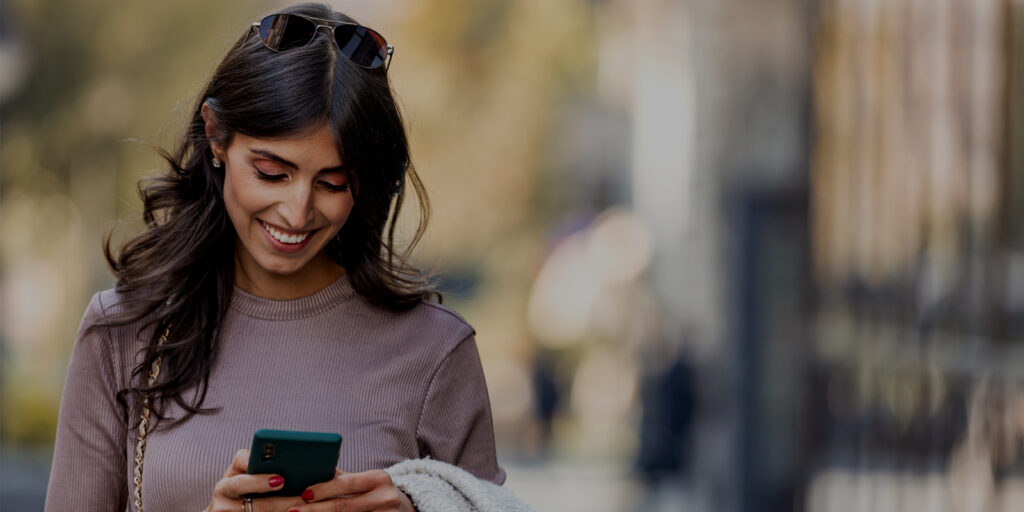 Summary:
The pandemic tipped the scale toward digital banking, and technology innovation is making a significant difference in customer service as financial institutions place a greater focus on digital transformation and streamline their operations.
Along with nearly every other industry, banking is facing greater competitive pressure than ever. The need for innovation is growing, along with the ability to deliver more effortless experiences for customers and employees. As banks continue to face this reality, they're also tasked with addressing a variety of rapidly changing issues, including those surrounding data protection, adoption of cryptocurrency and anonymizing data (AI models).
While digital banking has been growing for years, the pandemic tipped the scale, forcing nearly every consumer to become part of the digital banking ecosystem. As the industry continues the shift from in-person services toward remote customer service and hybrid models, banks are focusing more than ever on how to support their customers' experiences in a way that quickly answers inquiries and gives customers a more frictionless experience for loan applications and other financial services. 
Technology innovation is making a significant difference here. Flexible cloud-based solutions are enabling seismic improvements in customer service, especially as financial institutions place a greater focus on digital transformation and streamline their operations.
Cloud-based delivery models focus on improving communication channels to help deliver the omnichannel experiences that banking customers now expect. Banks can rapidly add a wide range of features to business applications, including voice, video and SMS through communication APIs.
Here are a few ways that banks can use these technologies to create a more effortless experience for their customers and for their customer-facing employees. 
Beyond voice: Creating effortless customer experiences 
Digital transformation for banking customer experiences is not just about the call center and phone calls anymore. Rather, it's about a multi-experience approach. No matter what channel your customers choose to connect with your bank, or where they connect from, the bottom line is that the customer needs to have a great experience that exceeds their expectations.
Think about how the work environment and the bank customer experience have evolved in recent years, beyond voice capabilities. It's now about using email, mobile, web, chat, SMS, social and other channels to access the banking environment and quickly get things done. In addition to offering a multitude of channels, banks need to make the experience consistent across channels and seamlessly cross channels based on customer needs.
Here are just some of the ways that customer experiences are evolving beyond traditional banking transactions and activities with the use of cloud-based solutions:
Leveraging biometric authentication to allow customers to verify their identity easily and quickly without having to remember PINs or passwords, allowing customers of banks to be authenticated based on who they are, not what they know.
Offering a variety of payment options through mobile payment apps.
Quickly provide access to a client manager if a customer can't complete a task with self-service online.
Creating a unified workflow for employees, so that employees have immediate access to whatever information they need to best help the customer.
Enabling a customer to escalate their situation and migrate to a voice call or ask for a call back. The bank can keep the customer's information front and center and avoid losing track of the customer's details during these handoffs to different channels.
Easily identifying opportunities for upsell, while solving a specific problem for the customer, the bank can more quickly notice situations where a customer might benefit from a different product or a higher-value service.
Utilize advanced AI solutions to assist agents and supervisors with resolutions for negative interactions while it's taking place, significantly improving customer experience, and reducing costly post-call complaint mitigation steps.
If your customers are falling through the cracks or getting dropped during handoffs between departments, or if they're getting frustrated by having to reenter the same information multiple times, these are indicators that the channels of access are still not unified. A unified customer experience across communication channels can accommodate all these needs in a way that is frictionless for the customer and efficient for the bank's customer service team. 
Using AI for automation and conversational intelligence
The use of AI in financial customer service continues to grow, showing up as chatbots, voice-automated menus and more. With a cloud-based solution, organizations can integrate powerful AI capabilities to deliver better "conversational intelligence" for rapid awareness of a customer's history, background, current environment and even current mood. 
For example, is the person on the phone frustrated? An application can now listen and capture words during a conversation to help create a higher level of awareness of the customer's current needs, while also pulling information from past interactions with the customer. This positions the bank associate to act upon customer needs quickly, based on near-real time awareness and a deeper understanding of the customer's situation. Conversational intelligence helps banks deliver more effortless interactions, adapt in real time to the customer and act with intent to address their needs. 
Dealing with a complex environment 
In creating an effortless customer experience, regulations, compliance and security must always stay top of mind. Banks maintain sensitive customer information, and so must maintain high standards of information security to prevent data breaches and avoid cyberattacks and hacks.
Digital platform providers are redefining customer identity verification, authentication and security by leveraging the sensors on a user's phone or laptop to prove who that person is faster and with far greater veracity. A strong Identity network and platform combined with a composable contact center architecture is a powerhouse combo for any banking organization that understand this imminent, critical next stage of customer identity and security.
Enhancing the bank customer experience
Banks also face growing customer churn and are constantly challenged to enhance brand loyalty. Building a better customer experience with a unified approach across channels and products can help boost customer loyalty. By reducing friction to provide an effortless and differentiated contact center experience, CPaaS and UCaaS technologies can help banks build deeper relationships with their customers.
Two examples of how digital transformation in banking is driving an enhanced customer experience:
Mobile-first: Financial services organizations are adapting their systems, processes and communications to focus on mobile-first. Being able to integrate mobile with legacy self-service systems, for example, can help increase customer adoption of mobile interfaces.
Adding value to voice: Voice has become the most important channel for bank customer service, because the most complex service inquiries go through the voice channel. Voice is where banks can apply meaningful improvement processes because this channel gets the most complaints and compliments. By taking transactions that are easily automated off the plate for customer service associates, the service team is freed to deliver better support for more value-added interactions.
Financial institutions can strengthen their customer relationships with lower friction, more coordination across channels and better orchestration across touchpoints, all to give customers the service they expect. Retaining high value customers will continue to be a challenge and the banks that make these transformational changes effectively will reap the benefit of customer loyalty.
This article was from CIO and was legally licensed through the Industry Dive Content Marketplace. Please direct all licensing questions to legal@industrydive.com.
Teaming with communications and security leaders like Windstream Enterprise can make all the difference when looking to deliver an effortless, connected experience and earn customer loyalty in the competitive financial industry.
Key Takeaway
As financial institutions strive to strengthen relationships, retaining high-value customers will continue to be a challenge. Banks that transform effectively will reap the benefits of customer loyalty.