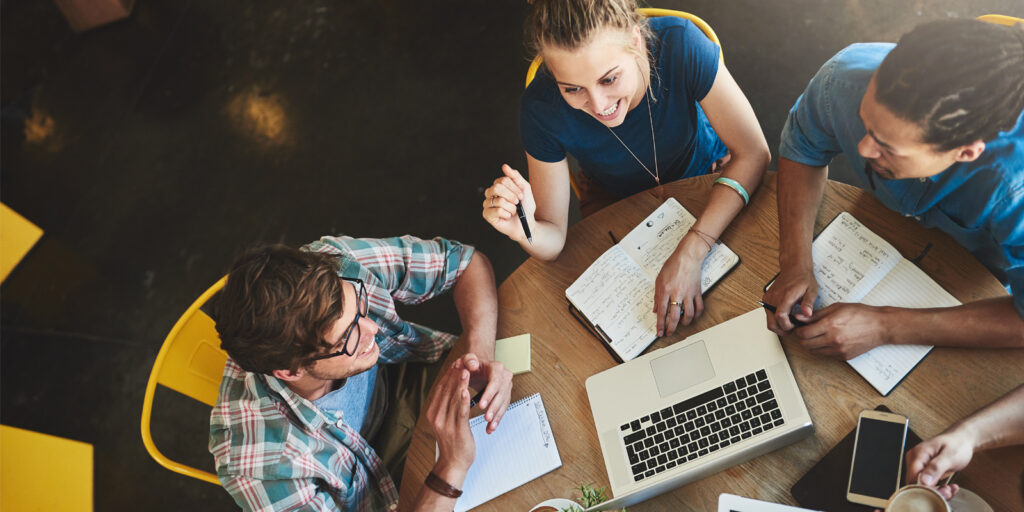 Summary:
As we prepare for the next school year, what trends are leading the way in academia? It's time to explore what education technology trends teachers and pupils can, and should, expect once the school bell rings.
By show of hands, who's ready for the 2022–2023 school year to begin? Another summer break has come and gone, providing time for reflection into the latest classroom technologies and techniques and an opportunity to evaluate what will work best for the next year to come.
It's safe to say that over the past few years, education has greatly evolved in a very short period of time. We now know that technology-led remote learning is here to stay, with diIt's safe to say that over the past few years, education has greatly evolved in a very short period of time. We now know that technology-led remote learning is here to stay, with digital education expected to reach $7 trillion by 2027. Education technology (EdTech) has forever transformed the classroom by connecting educators and students, and it promises to address inequality and help to build skills that ensure a better future for today's students. But what does it have in store for the next year of learning? Below we explore what teachers and pupils can, and should, expect once the school bell rings.
Emerging EdTech trends
Increase AI-enabled learning

The market size of artificial intelligence (AI) in education is gaining momentum. Gartner predicts that AI software will reach $62 billion in 2022 alone, an increase of 21.3% from 2021. Given this growth potential, AI in education can be harnessed for more personalized and interactive learning experiences. Changes have already begun in many state curriculums to drive greater personalization, and AI will continue to enable these hyper-customized journeys.
While research suggests that the gross value of AI in education could reach $5.3 billion by 2023, most schools unfortunately are having a difficult time implementing this emerging technology. For that reason, it's important that academic institutions are always actively exploring immersive learning opportunities and ways to maximize AI's benefits in the coming years.

Integrate into the metaverse

The metaverse is the next big technology platform, attracting everyone from online game makers to social networks and other tech leaders to capture a slice of what is expected to be a nearly $800 billion market opportunity. Younger generations, like Gen Z and Generation Alpha, are the largest users of the metaverse, making it even more appealing to the education sector. That's because it allows educators to not only create a more immersive style of learning, but also model teaching best practices.
As the metaverse infrastructure is still under construction, researchers, educators, policymakers and digital designers have a chance to lead the way rather than get caught in the undertow. To leverage the potential of the metaverse as a 3D, global, interconnected, immersive and real-time online space, we need new ways to connect the physical world with augmented and virtual reality (VR) experiences—especially in arenas that are of interest to the students we are educating.

Normalize remote & hybrid instruction

Educators have become very aware of the demand for blended learning environments, which allow for a supervised brick-and-mortar location as well as online learning. Roughly half of all teachers used some form of blended learning over the last school year, so it's likely for this to continue. While you'll find most teachers favor in-person learning over distance learning, EdTech must be embraced to provide the most effective learning experiences and encourage seamless collaboration and communication amongst students and teachers.

An emphasis on micro-learning

Another trend that will continue to grow throughout the year and well into 2023 is the delivery of smaller, bite-sized lessons called micro-learning or nano-learning. Where educational technology is concerned, this refers to learners being able to access short, easily digestible lesson content exactly when and where they want to. This trend can be attributed to the shortening of people's attention spans and patience, and the many competing pressures and demands that people have on their time. Minimizing the length and complexity of learning can also help students retain information more effectively and encourages continuous engagement.
What do you need to be successful in the upcoming year?
Across the country, forward-thinking educators and administrators have been responding Across the country, forward-thinking educators and administrators have been responding to new and evolving learning needs. Tech-focused approaches like virtual, remote and hyflex learning, AI and machine learning, plus new classroom technologies including digital whiteboards and videoconferencing are fueling demands for innovation across the education sector. To support the needs of modern classrooms, institutions need to lean on cloud-enabled networking, security and communications to encourage more adaptive and collaborative learning environments.
Securely connect students, educators and administrators: Leveraging a cloud-optimized network is critical to delivering superior speed, reliability, security and control over network and application performance. Connectivity solutions like Software-Defined Wide-Area Networking (SD-WAN) or Secure Access Service Edge (SASE) enable institutions and their network teams to adapt to rapidly changing IT environments and support better student, educator and administrator experiences.
Protect student data and increase cybersecurity: School networks are the largest target for cybercrime, with 83% of all reported enterprise malware encounters in April 2022 coming from the education sector. Security solutions including DDoS Mitigation and Secure Service Edge (SSE) offer constant protection for all student, teacher and administrator endpoints and applications.
Create a collaborative learning environment: Educators and administrators must be able to collaborate and share teaching resources and lesson plans in ways that are convenient to them. Having everything on a single platform, with video, audio and web conference technology available from any device, is a key piece to improving teacher and administrator productivity and communication with students.
Facilitate operational performance: Teachers and administrators already have enough on their plate. Finding a managed service provider who offers dedicated expertise that is specific to the education industry will help keep syllabuses on track. Our Professional Services team has one primary focus: to help your institution drive digital transformation by implementing the technology solutions students and faculty demand. Our team can help yours by applying specialized tools and knowledge to help design, implement and manage the solutions needed to elevate your institution.
Smarter solutions for smarter schools
As we head straight into the next school year, academic institutions must keep an open mind to how education technology provides powerful, easy-to-use solutions and inclusive learning materials for educators and students. Windstream Enterprise supports the evolution of education with proprietary software and a cloud-optimized network that delivers proven outcomes in a secure, cost-effective and agile learning environment.
Key takeaway
Elevate your student, educator and faculty experience with the right connectivity, security and collaboration with leading solutions from Windstream Enterprise.