Editor's Note: We've moved beyond the era when telemedicine was a "nice-to-have." Now, offering video chat and other forms of remote assistance are an essential part of providing a positive patient experience. And simply having a telemedicine program isn't enough to be a competitive advantage anymore—instead, you need a program that functions well, that stands above what your competitors offer and that is accounted for in your long-term financial planning.
Telemedicine visits have a lower reimbursement point, so as this side of the business grows, you need to prioritize technical efficiency so that increased networking and IT demands don't make your work cost prohibitive. Investing in an upgraded network—along with cybersecurity tools and external IT support—will be an investment that pays significant dividends over the long term.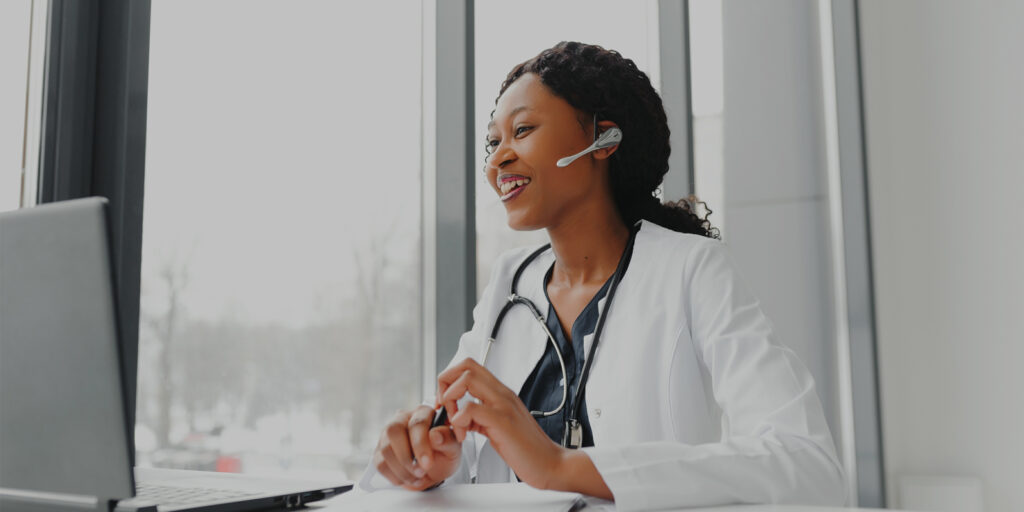 Summary:
Many hospitals and health systems have transitioned to include telemedicine, citing benefits such as improved convenience and accessibility of care. Accompanying these benefits, though, are significant risk management and operational challenges.
It is no secret that telemedicine usage has skyrocketed since the onset of Covid-19, primarily due to convenience, access, and waivers on Medicare limitations. Now, if the signals cast by the Centers for Medicare and Medicaid Services' proposed 2023 Medicare Physician Fee Schedule (PFS) rule come true, the waivers will carry into 2023.
This extension offers hospitals and health systems a small window of opportunity to establish a well-rounded and far-reaching strategic plan that incorporates telemedicine, brings efficiency to their organizations, defends against emerging competition from pure-play telemedicine providers, and ensures their place in providing all elements of care to the populations they serve.
Financial and operational challenges
Two-thirds of US hospitals and health systems have transitioned to include a telemedicine offering. Providing remote consultations and treatments is convenient for patients, boosts provider availability, and increases care accessibility for underserved populations. For all its promise, there is a question as to whether telemedicine provides the same quality of care as in-person visits. Providers should undoubtedly consider potential risks and implement best practices before launching a telemedicine program.
But beyond risk management challenges, hospitals and health systems face significant financial and operational challenges in their quest to successfully transition their offerings to both telemedicine and in-person services.
Their biggest hurdle? A new set of competitors. Hospitals and health systems are accustomed to competing with the provider down the street. Now, they are competing with large, national, for-profit companies geared exclusively to providing telemedicine efficiently and effectively. Companies like Teladoc, Amwell, and MDLive have shown how virtual care can meet or exceed patients' convenience, price, and value expectations.
As national players expand their market share, the competitive implications are far-reaching for hospitals and health systems challenged with reconfiguring their operations to allow for telemedicine and in-person functions to co-exist.
If they want to keep close to their patients and be the provider of choice for all their care, hospital and health systems will have to be more adept at transitioning to provide telemedicine on a basis consistent with the national players. Or they risk fragmenting their patient base. No hospital or health system wants to be relegated to only providing inpatient care.
Financially and operationally, they need to figure out how to transition from an exclusively in-person patient care delivery model to a hybrid model and excel at both without escalating the cost structure to the point that adversely impacts the organization's financial health.
Telemedicine visits have a lower reimbursement point for many reasons, not the least of which is the loss of ancillary services revenue and Medicare payment structures. This does not bode well for hospitals and health systems operating on thin margins and under rising payment and cost pressures.
For example, a recent study of the economics of telemedicine in the Department of Orthopedics at Penn Medicine, revealed that the Medicare payment rate for a Level III office visit is about $177 for a hospital outpatient department (HOPD) in-person visit and $98 for a HOPD telemedicine visit, which is 45% lower.
At the same time, national players have a critical mass of patient volume—enough to spread their fixed costs and bring down their cost per visit. Hospitals and health systems transitioning into this do not have that volume. Their IT, staffing, and real estate investments are divided over a lower base, which results in a higher cost per visit. They need to drive down their per-visit cost to succeed financially in this model.
Hospitals and health systems must decide their permanent investment in telemedicine and how they will organize and deliver that care at a cost structure similar to the competition on a per-visit basis. They need a well-rounded and far-reaching strategic plan that will support their operations now and prepare them for the future of healthcare. A future that includes virtual care.
Establish a long-term strategic capital and financial plan
This is an interesting time in the evolution of care delivery as hospitals and health systems take a moment to define telemedicine as a strategic component of their longer-term plan. It's critical to remember that most hospitals and health systems that implemented telemedicine at the onset of the Covid-19 pandemic did not study their options. They just made it happen.
There was no forethought into how to deliver telemedicine. The traditional due diligence that would go into a decision to transition a significant amount of their profile into telemedicine was not completed because of the public health emergency.
So now that the dust has settled, the best plan forward is to thoughtfully evaluate what telemedicine might look like in their organizations moving forward. They are in a fight to preserve their role in covering the whole health and wellness of the communities they serve. And telemedicine must be a part of the mix.
A recent analysis found that 30 percent of care can be delivered virtually. Many patients will self-select virtual care when it makes more sense, for example, when dealing with musculoskeletal disorders, diabetes management, and behavioral health conditions.
What, then, should hospitals and health systems focus on to ensure they build an effective market share strategy and expand their patient base? Even in the face of national competition? This is a time that calls for fundamentally considering the shift to their delivery model moving forward. A comprehensive and proactive strategy will seek to achieve a standardized approach to visit, patient, and condition types to improve efficiency and gain economy of scale. Consider:
What are the anticipated volumes and cost structures?
How much care can be reasonably moved to a virtual setting?
Is a new facility needed? Is there an opportunity to reduce and save on facility expenses?
Should telemedicine operations be co-mingled with in-person offerings?
What will the future balance between in-person and virtual care look like?
Should virtual care be outsourced to an organization with the infrastructure and the history to deliver it effectively today?
How can we deliver more value per medical credential?
Hospitals and health systems must take a comprehensive and proactive stance to protect themselves from emerging competition in telemedicine and shore up operational practices. They can do this by investing time into developing their strategies, which will not only bring efficiency, but it will also help ensure their place in providing continuity of care to the populations they serve.
This article was written by Duane Fitch from MedCity News and was legally licensed through the Industry Dive Content Marketplace. Please direct all licensing questions to legal@industrydive.com.
See how Windstream Enterprise can support your healthcare organization with cloud-enabled connectivity, communications and security solutions.
Key Takeaway
Hospitals and health systems have a window of opportunity to establish a strategic plan incorporating telemedicine to bring efficiency to their organizations and defend against emerging competition.