Editor's Note: Today, hospitals rely heavily on medical and Internet of Medical Things (IoMT) devices, but these devices offer many cyber vulnerabilities, which can result in patient harm and reputational damage for the facility. Securing medical devices poses many challenges due to the difficulty of directly installing security agents on "headless" devices, device management outside of IT, the popularity of targeting hospitals for an attack, and the underfunding of cybersecurity in healthcare. A solution requires visibility of all network devices, segmentation policies, automation to support a holistic security approach, and a CISO to oversee the management of all medical devices to limit risk and ensure patient safety.
Securing all the devices hospitals need for patient care today is a monumental task, even for the most efficient security teams. Asset visibility and network segmentation are critical to managing cybersecurity risk and supporting a proper infrastructure and security network can make all the difference.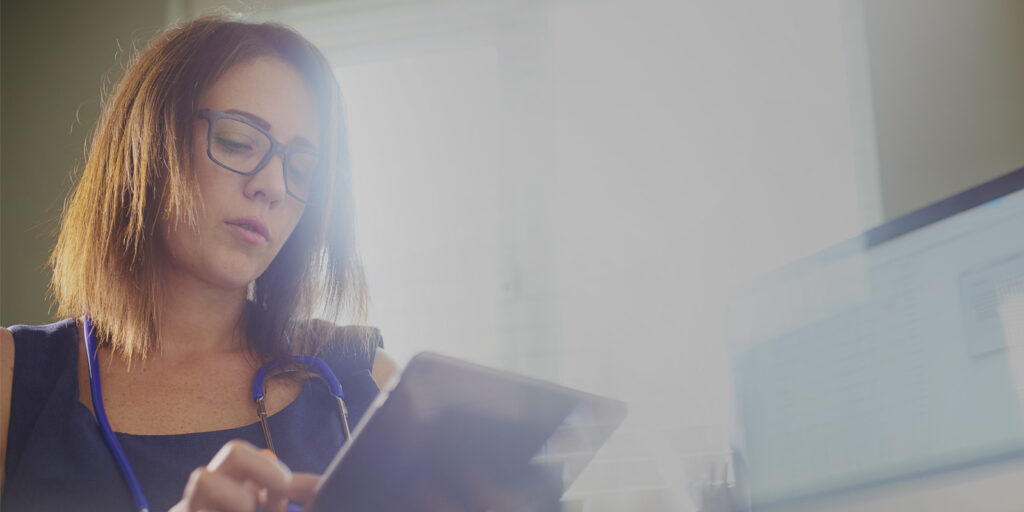 Summary:
Medical devices and Internet of Medical Things (IoMT) devices are instrumental to providing high-quality care and improved patient outcomes in today's hospitals, but their proliferation means that securing these assets poses significant challenges.
Hospitals rely heavily on medical devices and Internet of Medical Things (IoMT) devices to deliver high-quality patient care and improve outcomes. With an average of 10–15 medical devices per bed in a U.S. hospital, a 1,000-bed hospital could have up to 15,000 medical devices to manage. Unfortunately, with the proliferation of medical devices and IoMT comes an ever-increasing attack surface.
Cyberattacks on medical devices can lead to misdiagnosis or missed treatments, resulting in serious injury, or loss of life, as well as significant loss of business and reputational damage. Since these assets are critical to their mission, healthcare organizations must work diligently to secure them.
Cybersecurity challenges
Medical device and IoMT vulnerabilities strike fear in clinicians, biomedical engineers, CISOs and network security administrators alike, for good reason. Securing these assets poses many challenges.
Clinical networks are not the same. IoMT and medical devices are difficult to manage because they're "headless"—that is, a security agent can't be installed on them to monitor and enforce compliance. Many of these devices are sensitive to active probing and scanning, which can cause business disruption or, worse, harm the assets. Moreover, they share information and communicate with diverse endpoints, making them powerful vectors for damage.
Separate management from other cyber assets. Medical devices and IoMT are managed separately from other connected devices by clinicians and bioengineers whose primary concern is medical safety, including recall tracking. To gather the data needed to update the CMMS, biomed managers still move room by room, floor by floor, carrying clipboards and counting. As a result, security teams have a fragmented view into their digital landscape, marred with blind spots and risks.
Supply chain vulnerabilities and third-party maintenance. Not only are medical devices and IoMT not managed by IT; often they're not managed within the health system. Typically, FDA-regulated medical devices must be maintained by the manufacturer or a specialized service company. As a result, the hospital's IT team doesn't know when such devices have security vulnerabilities, or when a patch will be available.
Escalating data breaches. The wealth of sensitive personal and financial data managed by hospitals and health systems, coupled with known cybersecurity vulnerabilities, makes the healthcare sector an inviting target for cyberattacks. In the last three years, 93% of healthcare organizations have experienced a data breach, and 57% have had more than five breaches.
Underinvestment in cybersecurity Healthcare organizations typically allocate 5% to 6% of their IT budget to cybersecurity versus 11-12% for more mature industries. This makes it harder to recruit skilled talent, who command high pay and want access to the latest technology.
Recommended approach
A complete solution requires continuous, automated discovery, assessment, and governance of ALL cyber assets in your environment, including medical devices and IoMT, without disrupting patient care.
Know what's on your network. The core issue is fully understanding what's connected to your network. You can't protect what you can't see. Visibility requires discovery, classification and assessment of every asset upon connect, and continuously thereafter. Sensitive, un-agentable devices must be visible and managed.
Design context-aware segmentation policies. Segmentation limits the attack surface by restricting communications among assets to only what should be communicating with each other and isolating vulnerable devices until they can be patched. This is especially important for legacy devices that are essential to patient care but are no longer supported by the manufacturer. Without segmentation, an attack on one part of the network spreads laterally. The vast majority of threats can be mitigated with proper segmentation, so you don't have to stress over the next vulnerability and the one after that.
Automate repetitive tasks. Given scarce resources, IT teams lack the ability to assess, in real time, all devices and confirm that each one complies with security policies and regulatory mandates, let alone take appropriate action. Cybersecurity must be managed holistically. With this information it can automatically control network access, enforce asset compliance and coordinate incidence response to minimize propagation and disruption.
The buck stops with the CISO
Medical devices and IoMT are associated with direct patient care. They're managed within the hospital by clinicians and bioengineers but often maintained externally by the manufacturer. Historically, medical devices weren't connected, and too often security is still an afterthought for manufacturers. But make no mistake: they are cyber assets, and often riddled with vulnerabilities and recalls.
Among stakeholders, the CISO is responsible for managing risk and compliance for every asset connected to the network: laptops, switches, Zebra printers, badge readers, thermal imaging cameras, pharmacy dispensers, you name it. Including medical devices and IoMT in holistic efforts to secure the digital terrain is the surest way to limit risk and protect patients.
This article was written by Tamer Baker from MedCity News and was legally licensed through the Industry Dive Content Marketplace. Please direct all licensing questions to legal@industrydive.com.
Cloud-optimized connectivity, communications and security solutions from Windstream Enterprise can give your team the upper hand in safeguarding your patients' health and your organization's reputation from the disastrous impact of cyber breaches.
Key Takeaway
Medical device and IoMT vulnerabilities strike fear in hospital administrators. Looming cybersecurity challenges—from third-party maintenance to escalating data breaches—require a complete solution.