Editor's Note: Digital transformation in the healthcare industry offers numerous benefits, including increased productivity, faster access to patient information and the potential for significantly improved patient care. Getting the most out of digital transformation isn't easy or automatic, however. Your new digital process can only be as good as your understanding of patient journeys, so mapping those journeys is invaluable. Similarly, if you're not taking advantage of the potential of telehealth, you're really not embracing the full potential of what digital healthcare can offer.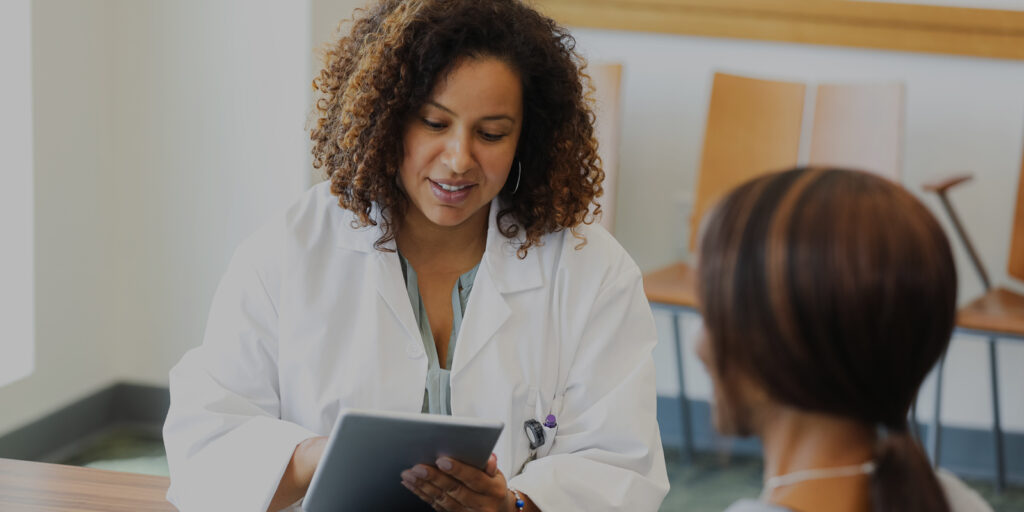 Summary:
The key to improving outcomes in healthcare is for the industry to continue pushing forward by adopting digital technologies. We have three recommendations to consider when developing strategies to support your digital transformation.
Digital transformation continues to dominate the headlines. For the healthcare industry—an industry that is conservative by nature—undergoing a transformation presents an opportunity to implement digital strategies across the board. The adoption of digital technologies offers a way to improve the customer experience, which strengthens patient loyalty and increases revenue.
In healthcare, we've seen big changes to commonly accepted practices since the beginning of the global pandemic. For instance, the use of telehealth services has increased dramatically. According to the Journal of the American Medicine Association, telehealth visits rose from 840,000 in 2019 to 52.7 million in 2020. In addition, 92 percent of telehealth visits occurred in patients' homes, which generally wasn't permitted before the pandemic.
There are many drivers behind the acceleration of digital transformation going on within the healthcare industry. A few that stand out include the need for:
Increased productivity by leveraging digital health records.
Improved security of patient records.
Faster access to critical patient information.
Better integration between patient engagement tools, telehealth, electronic health records and research.
While the global pandemic served as the ultimate catalyst for modernizing how medical practices and hospitals function, the key to improving healthcare outcomes is for the industry to continue pushing forward by adopting digital technologies. Based on years of working with different healthcare companies around the world, here are three recommendations to consider when developing strategies to support your digital transformation.
Leverage customer journey mapping to identify and fix pain points
The term "customer journey mapping" may sound like consultant jargon but taking the steps to undertake a true mapping exercise will go a long way toward having a positive impact on both patients and healthcare facilities. Harvard Business Review's definition of the journey rings true:
A customer journey map is a very simple idea: a diagram that illustrates the steps your customer(s) go through in engaging with your company, whether it be a product, an online experience, retail experience, or a service, or any combination.
Taking the time to walk through every step that a patient takes when engaging with a medical facility, from parking to check-in to treatment to billing, is necessary in order to understand where friction occurs and where improvements can be made.
For example, payment and coding is difficult for patients to fully grasp since the combination of information from the medical provider and insurance provider can often be confusing. For patients to understand charges, and why a particular treatment was or wasn't covered, can often be challenging. When the patient journey proves to be too difficult, the disconnect can be frustrating.
After going through the customer journey mapping process and identifying pain points, make sure that your changes are documented so that you can demonstrate to your patients that you're listening and making impactful changes.
Expand telehealth services
Telehealth continues to grow at a rapid rate and is a crucial part of patient care, especially for senior citizens and patients who live in remote areas. Research firm Frost & Sullivan forecasts a sevenfold growth in telehealth by 2025. The bottom line is that people want to have access to healthcare anytime, anywhere, across multiple devices, and in the language of their choice.
There are many distinct types of telehealth care, such as tele-oncology and tele-stroke, which have become part of the mainstream healthcare system. The idea of triaging patient issues and prescribing medication or assigning tasks, such as physical therapy, is just the tip of the iceberg. There has also been an uptick in the use of tele-psychology, especially for patients who are suffering from anxiety, depression and isolation.
Incorporate digitally automated technologies
Nobody likes to be put on hold, especially a patient who is not feeling well and wants to schedule an appointment or discuss a recent bill. In order for the healthcare industry to truly keep pace with other industries, incorporating digital technologies can add tremendous value to both patients and medical providers.
Let's take a look at one of the basic digital tools that everyone is familiar with—chatbots. The market for chatbots continues to grow and is expected to reach $345.3 million by 2026. Using chatbots helps free up medical staff to focus on higher priority tasks, such as patient care. For basic information like appointment scheduling, prescription refills or questions about billing, chatbots offer a simple solution that helps patients get answers quickly.
Obviously, there is a need for live representatives to answer patient questions, but for routine tasks, chatbots add tremendous value that goes beyond just answering questions. For medical providers, chatbots are a way to gather and analyze information to gain insights into the most frequently questions asked, average chat time, and identifying the main concerns patients have. By leveraging analytical technology solutions, medical facilities can tailor services to meet their patient's unique needs.
Similarly, when there is a known spike in a specific activity, such as the Annual Enrollment Period, chatbots can be a benefit since they are designed to tackle the most commonly asked questions.
Supporting medical professionals via digital technologies
For medical professionals, whether front-office staff, nurses or physicians, digital technologies offer a multitude of time-saving tools. For medical staff, there is increased support for medical diagnosis; for front-office staff, it's much easier to manage electronic health records (EHR); and for physicians, digital transcription and updating medical logs can be done much faster than ever before.
Whether it's simplifying patient documentation and billing, providing remote support to patients who live in rural areas, or for medical staff who need information at their fingertips, transforming medical facilities based on digital technologies will help improve patient care and improve the bond between patient and physician.
This article was written by Guest Author from Healthcare IT Today and was legally licensed through the Industry Dive Content Marketplace. Please direct all licensing questions to legal@industrydive.com.
Windstream Enterprise can help make digital transformation in healthcare accessible for your business.
Key takeaway
Transforming medical facilities based on digital technologies can add tremendous value for patients and medical providers, helping to improve care and grow the bond between patient and physician.