Editor's Note: There is a dangerous healthcare affordability crisis in the United States today driven by the financial precarity of many Americans coupled with the rising cost of insurance premiums. Everyone is losing as large medical debts and unpaid medical bills result in hospital closures and the unhealthy trend of putting off needed care. There is hope with the emergence of data-driven healthcare affordability platforms that use patients' financial data to set up realistic personalized payment plans and have resulted in a 30% increase in collections. AI-fueled smart data solutions now mean patients can access affordable healthcare while providers can expect timely compensation for their care.
Smart data healthcare solutions show great promise in solving America's healthcare crisis. However, these intelligent data tools rely on collecting, transporting and storing vast amounts of patient information, and protecting this personal data is critical today.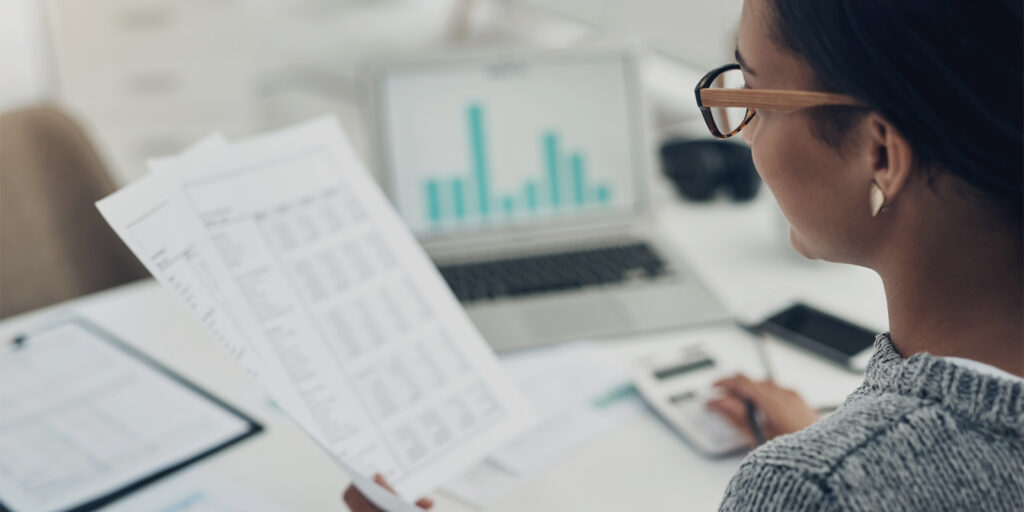 Summary:
The broad-based financial precarity of the American citizen has changed the healthcare industry in recent years. While the challenges to healthcare affordability are great, advances in AI-powered fintech offer solutions to address the issue.
We are witnessing a healthcare affordability crisis in America. Reading the headlines, it doesn't take long to encounter some horror story of medical costs running rampant: an uninsured woman saddled with bills in the tens of thousands for a complicated birth, a life-saving medication costing a patient hundreds of dollars per vial, the list goes on.
The issues facing the healthcare system at large can seem insurmountable at times, which is why it's important to focus on areas where we can make a difference in ways that make sense for everyday citizens. Working to solve healthcare affordability is that key first step.
What contributes to the healthcare affordability crisis & what it means for all of us
The past five to ten years have seen some changes in how patients and providers alike interact with the healthcare industry. And it all starts with the broad-based financial precarity of the American citizen. It's often stated that more than 60% of Americans can't afford a $1,000 emergency. This number is staggering, but its implications are even more dire.
Without the liquidity to make higher monthly payments for healthcare premiums, an increasing number of patients are opting for plans with lower monthly costs and higher deductibles. In 2015, high-deductible health plans were the choice for less than 40% of the population; by 2020, that number was above 50%. In a medical emergency, patients would be forced to cover massive medical bills out of pocket. As a result, 1 in 10 Americans owe some form of medical debt, with millions owing more than $10,000.
The fallout from these statistics takes many forms. For patients, attempting to finance these bills through traditional means like credit cards or banks can mean accruing even more debt through high interest. It has also contributed to many people delaying or avoiding care, so by the time they wind up receiving treatment, their expenses are significantly higher than if their conditions were addressed earlier.
For providers, this affordability crisis of fewer patients paying their bills means more uncompensated care and less revenue to keep the lights on. These insolvency issues have led to the closure of dozens of hospitals in the US each year over the past 10 years. In rural areas where hospitals are struggling to keep their heads above water, receiving fractions of a dollar for services rendered can challenge their ability to survive.
Using modern data tools to address healthcare affordability
While the challenges facing healthcare affordability remain great, advances in AI-powered fintech are providing solutions capable of addressing the issue.
In order to address the growing need for a solution to healthcare affordability, many providers have turned to patient financing and payment plans, but the legacy approach has proven insufficient for patients. Rather than individualizing payment plans based on the financial viability of a patient to pay, bills are simply broken up over months with fixed payments.
Oftentimes these payment services charge additional interest if a patient doesn't meet credit score criteria, or if a patient doesn't pay within a certain timeframe, interest rates spike. Instead of working as a fix for healthcare affordability, these services are more like middlemen charging an additional fee (at best) or a predatory collections agency (at worst).
Using AI tools and data-driven processes, modern healthcare affordability platforms can more accurately assess an individual patient's financial outlook to better determine their ability to pay. Personalizing payment options means each patient is given a tailored plan, both in the monthly installment and the term length, that works best for them. PayZen found that when healthcare providers began using their payment platform and patients were offered payment solutions that they can afford and pay over time, collections increased by more than 30%.
Healthcare affordability solutions are not just about giving patients the ability to manage debt on emergent medical bills. It's also crucial in showing patients that care can be affordable at every stage in the patient journey, including before a service happens through solutions like PayZen's Care Card, to help get the treatment they need. With 100% approval and never any interest or fees, healthcare affordability is within reach for millions of Americans through these data-driven solutions.
By reframing the conversation around healthcare affordability, we're able to institute a system where patients can proactively pursue preventative treatment, focusing more on the care they're receiving rather than how they're going to pay for it. These solutions also mean providers are compensated for the care they give. Through AI and smart data, affordable healthcare is in our sights.
This article was written by Guest Author from Healthcare IT Today and was legally licensed through the Industry Dive Content Marketplace. Please direct all licensing questions to legal@industrydive.com.
Cloud-optimized Managed Network Security (MNS) and Secure Access Service Edge (SASE) solutions from Windstream Enterprise are the perfect choices to safeguard patient data and support the continued success of modern healthcare affordability platforms.
Key takeaway
AI and smart data put affordable healthcare in sight for millions of Americans, with solutions that allow patients to proactively pursue treatment and that mean providers are compensated for care.