Editor's Note: Every year the Super Bowl provides marketers with a goldmine opportunity to reach millions of consumers—but what if this existed every day across a network of retailers? It can, with the rise of AI-fueled IoT smart screens, which collect real-time consumer data in brick-and-mortar locations and deliver the right marketing message at the point of sale. This growing onsite digital media network has reached 94 million monthly viewers across 10,000 interfaces in under three years. According to Cooler Screens, one of the industry leaders in the new smart screen technology, it's just the beginning of an inevitable marketing transformation.
Employing onsite digital media channels helps today's brick-and-mortar locations maximize the customer experience by putting the correct info in the right place at the right time. The best part is that onsite IoT smart screens are non-interruptive and relevant to what customers already do, but they require a solid network with reliable customer WiFi connectivity.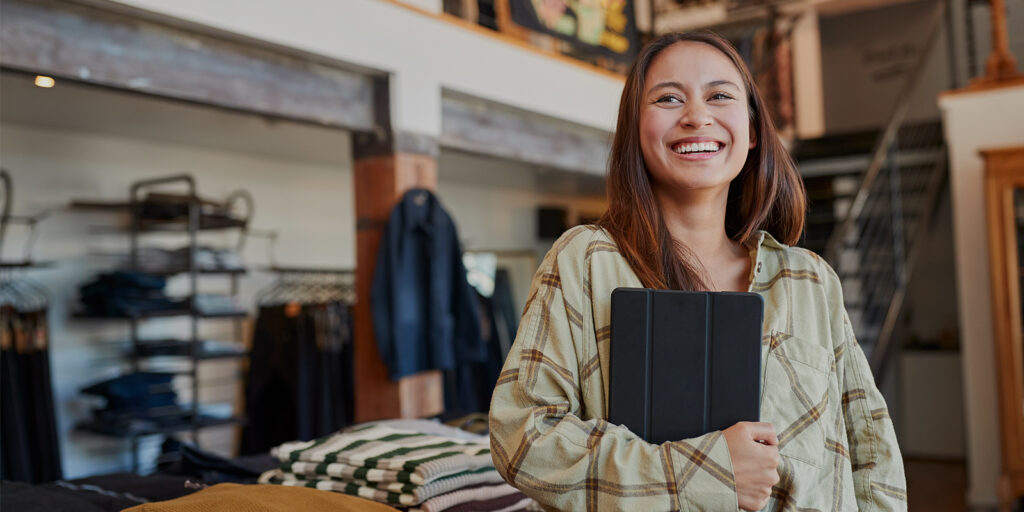 Summary:
Smart screens installed in physical stores are increasingly transforming brick-and-mortar stores into interactive digital media and merchandising experiences, allowing marketers to reach the right targets in real time for optimal e-commerce results.
Brick-and-mortar stores are being transformed into an interactive digital media and merchandising experience thanks to in-store smart screens.
The Super Bowl is an unparalleled opportunity for advertisers to reach millions of consumers, but imagine if reaching the largest assembled, captive audience was something that didn't happen just once a year. How about every day? And how about in-store, in the moment of truth as customers are primed to make their purchases?
According to Arsen Avakian, founder and CEO of Cooler Screens, this is already possible today. Brick-and-mortar stores are increasingly being transformed into interactive digital media and merchandising experiences, thanks to smart screens installed in physical stores. By using data and AI to collect unique consumer behavior signals in real-time, and combining these with other contextual signals, Cooler Screens enables marketers to reach the right audience at the right time while providing the measurement and optimization of e-commerce.
"Retail media has exploded and rightfully garners a lot of attention," Avakian said. "But when you compare the sheer size and scale of the audience that brick-and-mortar stores assemble every day and consider that roughly 90% of grocery and health purchases are made in physical locations, the opportunity for a new in-store retail media channel is impossible to ignore."
E-commerce market share grew during the pandemic, but as of August 2022, it still accounts for only 14.5% of total U.S. retail sales, according to the U.S. Department of Commerce. McKinsey projects retail media as a $100 billion marketplace by 2023, but this number doesn't capture the next major source of advertising revenue in brick-and-mortar locations, where consumers still do most of their shopping.
"People love the ease and transparency of shopping online, and they've become even more accustomed to digital experiences during the pandemic," Avakian continued. "But now there is expectation and demand for similar digitally augmented experiences in store—and these in-store consumers will be the most valuable audience for marketers to consider. Their mindset is, 'I'm shopping, thinking about what I need and want, engaged with brands and open to ideas.'"
According to Avakian, development of the next major digital media channel is already underway along three dimensions:
1. Infrastructure.
The first task is identifying available, valuable visual real estate within retail stores and designing a consumer experience that works. "We started with cooler doors because they were underutilized space that could be transformed with large-format digital smart screens," Avakian said. "But the heart of our company is providing a relevant, transparent and informative consumer experience, so this will lead us into other areas of the store. We have to consider, what is the customer's motivation or goal? Where do their journeys take them? Where do people seek information?"
Third-party research revealed that more than 90% of consumers prefer the digital experience of IoT-enabled screens versus traditional glass doors. By turning a "dumb" screen into a "smart" screen, Cooler Screens can replicate the online experience in-store.
Cooler Screens' AI/ML models use contextual data, such as time-of-day, weather and trade area, along with affinity data like cross-purchase trends, to deliver the right content to the right person at the right time. This results in an improved consumer experience and incremental sales and brand equity for advertisers and retailers.
The screens utilize sophisticated internet-of-things (IoT) sensors to provide insights into consumer behavior including movement, time in front of screens, door opens and selection of product—without needing to know who the person is. Cooler Screens provides similar data insights to e-commerce but without requiring the cookies that e-commerce is reliant upon.
2. Media marketplace.
To invest in in-store retail media ad inventory, marketers must see a quality, scaled audience and in-market performance. In just under three years, Cooler Screens has built a national media network with 94 million monthly viewers across more than 10,000 installed screens.
And the network is forecasted to grow exponentially from contracts with major retailers leading to 40,000 screens installed over the next few years and monthly viewers increasing to more than 250 million. Retail and brand partners include Walgreens, Kroger, Circle K, Anheuser-Busch, Kraft Heinz and Unilever.
"Advertisers want to reach their most valuable audience to drive efficiency and effectiveness," Avakian said. "The in-store retail media audience is unique in that they're already shopping the category, seeking information and making decisions. The content is not interruptive—it's along the path to purchase and relevant to what they're already doing, which drives performance."
Speaking of performance, during Super Bowl weekend, a leading adult beverage brand partnered with Cooler Screens to bring their omnichannel campaign into stores as people stocked up for the game. Over two days, the brand not only garnered 7.8 million customer impressions within 495 stores across more than 1,300 screens, but when compared with control stores, the brand had a 21.6% increase in incremental sales.
3. Network with integrated metrics.
The real power of today's in-store retail media comes through the formation of a digital network that links all screens within and between retailers, enabling marketers to reach a massive audience at scale and receive verified metrics. In this way, advertising isn't just purchased at one location or one retailer, but rather in ways to reach audience segments that exist across retailers.
"Every screen can be linked within the network and provide a fuller picture of consumer behavior." Avakian said. "An advertiser can go beyond saying, 'I want to reach people shopping at this store' to 'I want to reach consumers who fit my target audience anywhere and everywhere they shop.'"
Integrated measurement and optimization allow advertisers to understand what is working through continual test-and-learn scenarios. A proprietary system of metrics includes verified views and dwell time in front of a particular screen or category, as well as door opens in response to creative treatments.
This system also produces insights into in-store consumer behavior, shining light on a blind spot that marketers have historically struggled to understand, while also helping advertisers have confidence in their investments.
"We have 100% verified consumer views and our clients get detailed metrics on our campaigns," said Avakian. Sales of advertised products on Cooler Screens often experience a 4%-20% incremental sales lift.
"We're at the beginning of an inevitable transformation of retail as media," Avakian added. "Online experiences have shaped expectations forever and consumers are ready for a better-informed experience in stores. Retailers like our platform because it enables them to take advantage of an underutilized asset—their physical space—and launches them into the media business. Brands love the access to a massive audience that contributes to measurable incremental sales growth. It's a win, win, win."
This article was written by Ad Age Studio 30 from Ad Age and was legally licensed through the Industry Dive Content Marketplace. Please direct all licensing questions to legal@industrydive.com.
If you're looking to deliver exceptional in-person shopping supported by interactive digital media, you need reliable, high-capacity SD-WAN at the foundation.
Key Takeaway
In today's ongoing retail-as-media transformation, the online experiences shaping consumer expectations are being reflected in brick-and-mortar locations in the form of smart screen technology.