Editor's Note: E-commerce exploded during the pandemic, increasing by 55% as consumers enjoyed the speed, convenience and cost savings of digital shopping. However, friction from account signups and clunky checkouts provides a significant challenge as 70% percent of customers abandon their carts during the final stages of a purchase. Solutions exist with guest purchase options, embedded checkout and federated identity where customers can load personal information once to lessen friction and inconvenience. Many customers will provide information for more convenient and personalized experiences and register only with favorite merchants—all while using embedded solutions for infrequent purchases.

Solutions like embedded checkout can streamline the final stage of the buying process and will provide an essential tool for merchants looking to win with convenience. Customers who supply personal information to improve their shopping experience trust that merchants will ensure their data is accessible and secure.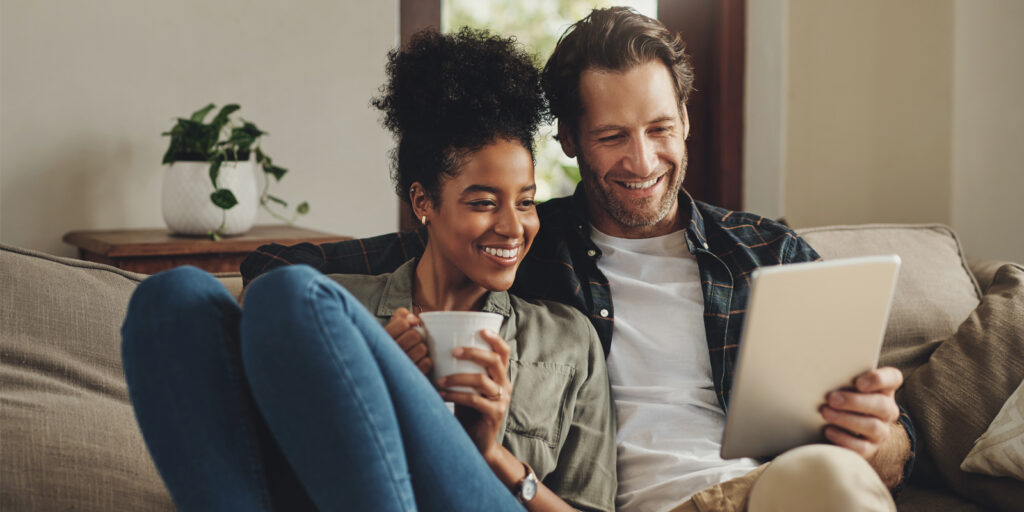 Summary:
Many shopping behaviors adopted during the pandemic are now habit, with the surge in e-commerce continuing as consumers value speed, convenience and savings. But pleasure turns to disappointment when the checkout process is unnecessarily difficult.
E-commerce spending jumped 55 percent during the pandemic, and many of those shopping behaviors are now cemented in habit. The surge in e-commerce continues as consumers value speed and convenience as well as cost savings.
But as shoppers buy from an expanding array of merchants, they experience intense frustration when forced to sign in or navigate a clunky checkout process.
Recent FIS research suggests that 70 percent of online shopping carts are abandoned at the cart or checkout phase. While people love to shop online, they hate friction; one in four will abandon a purchase at the earliest sign of a slowdown. Most people simply want to browse, shop, then get on with their day. For nearly half of shoppers, creating an account is a major frustration. The pleasure of a potential purchase quickly turns to disappointment if the checkout process is unnecessarily complicated or laborious. In an ideal world, 70 percent of people say they would opt for a single, secure account for everything.
While a single universal account remains an aspiration, the market is rising to this unique challenge. A growing network of shopping validation providers, such as Bolt and Shopify, make it easier for shoppers to checkout and pay, quickly and securely. These companies also help to reduce cart abandonment by offering a one-click experience. The question is how.
Embedded checkout and embedded payments
While merchants love it when customers register directly to their store, many people are short on time and others simply don't want to create new accounts at every new site they shop. In most cases, a customer can choose to checkout as a guest, then pay and go. But that still leaves the hassle of filling out forms, inputting personal data and payment information.
A shopping validation solution offers an alternative, in which a shopper loads personal information only once for use across a network of participating merchants. In practice, this arrangement can offer a triple win. The merchant reduces cart abandonment with a more seamless checkout experience, the consumer benefits from increased convenience and more security as they shop across the web, and the card issuer benefits from habitual card use and becomes "top of wallet" for that payer across the entire network.
This setup is known variously as embedded checkout and embedded payment, depending on the exact service offered, but both services aim to reduce friction at a critical juncture where abandonment is most likely.
Many retailers welcome embedded checkout. However, the service is most appreciated by smaller retailers that consumers use for infrequent purchases. Online giants who offer their own advanced checkout and payment facilities are less enthusiastic and want shoppers to register; smaller merchants just want consumers to buy.
Checkout assistance services are a real boon to small merchants, who may for example sell t-shirts (or other products) on sites like Etsy. Why? Shoppers may want to buy something immediately but have nagging concerns about security or fraud. For shoppers, an embedded checkout network can alleviate concerns about security and fraud, helping them buy with confidence from unfamiliar or smaller merchants.
Federated identity
Closely related to embedded checkout is the concept of federated identity. Again, this is a network service that confirms a user's identity once, then uses it for multiple purposes across different websites, or "trust domains." Federated identity can also help people register for specific services using proven login credentials, for example their Google account. While federated identity checkout assistance services have different aims, they both enable organizations to collaborate confidently to deliver customer benefits. In the case of a checkout assistance service, a customer can move through the fast lane by pre-populating personal data.
Where do the data and technology sit?
An interesting issue with checkout assistance service is where the data and technology lie. The shopping cart is really a gateway to a shopper's personal data and payment capabilities. Smart merchants will harness this information to offer a truly personal experience, including recommendations based on a shopper's profile. However, when a visitor is a guest, the shopping experience cannot be differentiated and is the same for all guests, just like a brick-and-mortar store.
Some shoppers prefer to forfeit a personal shopping experience in exchange for anonymity and a guest checkout is the best way to do this. However, it is always worth remembering that every digital journey leaves a "data exhaust" that prohibits total anonymity.
Checkout assistance companies hold a wealth of valuable personal data on shoppers, which makes for a heated discussion around data ownership and use. If a checkout assistance service is not truly embedded into a merchant's site, the data may reside with the technology provider who can, with the customer's permission, commercialize it.
In practice, a dynamic digital supply chain is evolving in parallel with e-commerce. In this ecosystem, customer data is moving around constantly and is used to power hyper-personal customer experiences that increase engagement and build loyalty. Although the use of customer data has generated much controversy, a growing global tide of data privacy laws has returned data control to the hands of the customer. Most people are happy to exchange some of their personal data for highly personalized experience or a more convenient process.
A new era of consumer choice
In the digital age, consumers are impatient and demanding. Whether shopping from their laptop or their smartphone, they want speedy, simple transactions. While checkout assistance services fulfill this need, they also increase choice by offering an alternative to registration or checking out as a guest.
In practice, most consumers are likely to register with their favorite sites in the expectation of something in return, and checkout as a guest or use a checkout assistance service for infrequent purchases. Embedded solutions position finance where it's needed and any service that improves customer choice is likely a good thing.
This article was written by Bob Legters from Forbes and was legally licensed through the Industry Dive Content Marketplace. Please direct all licensing questions to legal@industrydive.com.
Cloud-optimized solutions from Windstream Enterprise, such as SD-WAN, Managed Network Security (MNS) and the Secure Access Service Edge (SASE), can help store, transport and safeguard your customer's most sensitive data for a frictionless digital checkout experience.
Key Takeaway
E-commerce users who experience a slow checkout often abandon their purchase, prompting retailers to seek improved ways to make it easier for consumers to check out and pay quickly and securely.