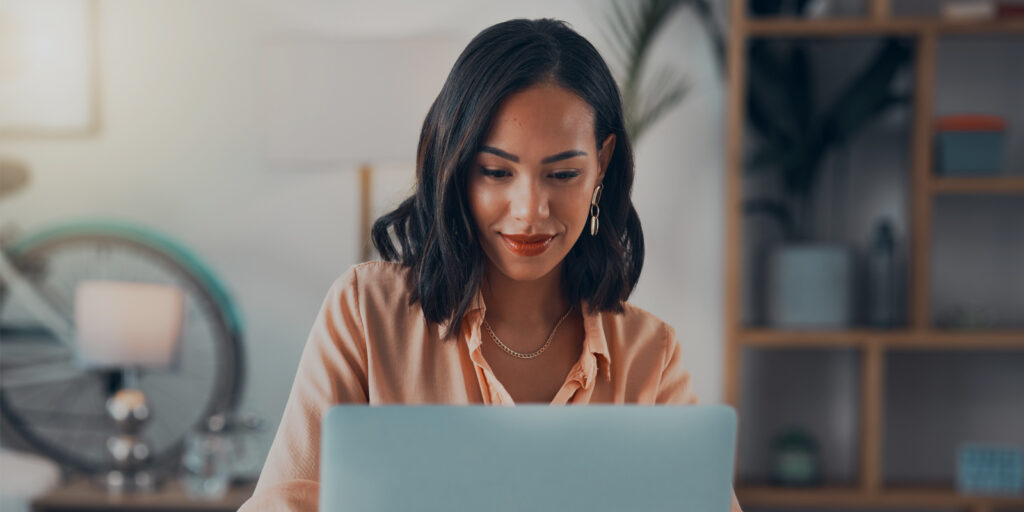 Summary
Organizations are facing a particularly turbulent time as we enter 2023. To help you deal effectively with this uncertainty, Windstream Enterprise CRO Mike Fiacco shares his insights into the biggest trends that will impact the way we work and do business in the new year, and offers solutions will help guide them through these challenging times.
One chapter ends, another begins. While 2022 was full of new innovations and adaptations that helped steer us further from our pandemic past, enterprise leaders were left to confront a great deal of uncertainty rising from a rogue's gallery of twists, turns and geoeconomic/political events that directly impact every organization of every size.
In looking forward to 2023, it doesn't take a psychic to divine that business leaders will face some very specific challenges over the next 12 months. Below, I share my top predictions for high impact trends we'll all be dealing with, as well as meaningful solutions to transform those challenges into opportunities to position your organization for success.
1. Leaders must recession-proof their business with digital investments.
The ongoing recession, triggered largely due to the infamous and unprecedented global pandemic, has left the business community making tough decisions about where to cut costs and shift resources. Yet in most cases, experts suggest that decreasing digital transformation efforts during a recession may not be wise. According to Christopher P. Gilchrist, a Forrester principal analyst in Silicon Angle, the recession is "an opportunity for firms to go on the offensive rather than the defensive with their technology investments. This means refocusing strategy to where value can be extended and expanded, not where costs can be limited."
There is a greater need for CIOs to prime their organizations against mounting uncertainty by moving digital initiatives forward while remaining agile and flexible enough to adapt to changes correlated with the direction of the economy. Just as a race car driver must learn to accelerate and brake around the same time, same applies to business leaders that have to juggle ways to cut costs and invest simultaneously.
With the right strategies in place, digital investments will help organizations withstand economic downturns in the longer term by providing ways to futureproof their operations, implement cost savings and safeguard against disruption. That's why I strongly suggest companies double down on their digital strategy and not pull back.
2. Expanding IT cyberthreats and risks require a new era of enterprise security.
Security threats are more advanced and aggressive than ever and can inflict permanent damage on any enterprise of any size, which is why I cannot stress the importance of implementing ironclad security throughout your organization enough. Regrettably, the security concerns we have come to anticipate year over year keep growing in size and severity. Debilitating cyberattacks continue to make headlines with a 41% growth in breaches last year, according to IBM. These attacks are getting more sophisticated as cybercriminals evolve their techniques around newer technologies like Multifactor Authentication (MFA) and Endpoint Detection and Response (EDR).
To stay one step ahead, CIOs need to migrate toward comprehensive, unified security strategies that can properly guard an organization's resources, data and people. Many businesses are already making these investments by turning to fully converged network security architectures—namely Secure Access Service Edge (SASE) or Security Service Edge (SSE)—to achieve enhanced and expanded protection and necessary compliance, a move especially important in today's cloud ecosystems.
These frameworks are rapidly rising in popularity, and Gartner forecasts that the total worldwide end-user spending on SASE will reach $9.2 billion in 2023, a 39% increase from 2022. So, if you haven't already, start identifying the gaps in your business' current cybersecurity strategy and adopt next generation security solutions that will help keep you off the front page of the news, another victim of cybercrime.
3. The battle between business continuity and an unpredictable climate.
According to global insurance broker Aon, the world was absolutely rocked by 29 billion-dollar weather disasters in 2022. Between hurricanes, fires, floods and droughts, these events have utterly upended personal lives and business operations. The impacts of severe weather patterns will vary from location to location, and the risks organizations face will also vary—meaning enterprises must treat business continuity proactivity with the same forethought and focus as they do in preparing for and responding to cybersecurity threats.
Sadly, these unpredictable weather patterns aren't going anywhere anytime soon. And with the revolution of hybrid and remote work, business continuity becomes ever more essential to delivering seamless operations. Because the cost of every network outage goes beyond a quantifiable dollar amount; it impacts the reputation of businesses as well.
In order to provide remote employees with necessary tools, enterprises are replacing outdated, premise-based collaboration tools with cloud-based Unified Communications as a Service (UCaaS). Perhaps more than any other cloud-based technology, unified communications requires reliable connectivity and high bandwidth to avoid latency in voice and video meeting interactions. SD-WAN is another business-critical requirement for organizations to boost business continuity, improve security and ease the labor loads on IT teams.
4. UCaaS is growing more intelligent. Artificially, that is.
UCaaS is gaining ground as a prominent business standard, driven by the affordability, scalability and easy deployments of cloud operating models. The global market for UCaaS is estimated to grow from $4.8 billion in the year 2022, to $10,740 million by 2028, a CAGR of over 14% .
Intelligent chatbots and predictive intelligence features are further enhancing unified communications with new artificial intelligence (AI) and machine learning (ML) skills, allowing businesses to provide continuous communications capability between employees, partners and customers, improving the experience for everyone involved. These capabilities also expand into contact centers to help businesses seamlessly engage with their clients across any of the multiple communications channels that customers prefer.
5. Keeping tabs on explosive 5G and broadband investments.
5G is quickly becoming the wireless network of choice due to its unparalleled speed, reliability and low latency which offer high performing connectivity. Its' geographic coverage is expanding dramatically both at the enterprise and the consumer level. According to Ericsson research, 5G will become the dominant mobile access technology by 2027, reaching 90% penetration in North America. In that same timeframe, 5G subscriptions are expected to reach 4.4 billion (rising from 620 million subscriptions in 2022).
These investments are important for leaders to recognize if they hope to unlock greater business continuity, faster installations and a better connection to mobile and remote office locations. 5G mobile networks will enable additional network diversity and connectivity options for distributed work environments, and for these reasons, 5G will be a critical piece of infrastructure that CIOs must be mindful of this year.
6. Asking for help is a sign of strength.
If we've learned anything in the post-pandemic world, it's that we simply don't have the time or resources to be the expert in everything. The IT sector is rapidly evolving and demonstrating great results throughout all of this digital disruption. However, these teams are running incredibly lean, and research from the Korn Ferry Institute found that the United States can expect to lose out on $162.25 billion by 2030 due to sector skills shortages. According to one Gartner study, 64% of IT executives say the tech talent shortage is the barrier keeping them from adopting emerging technologies.
In 2023, we will continue to see business leaders invest in professional services to effectively add deep technical business and project management expertise that can support their digital transformation journeys (i.e., leaving behind old business models, outdated distribution channels and legacy technologies). Outsourcing managed services, deployment services and even IT advisory support will be crucial for businesses to deliver on their strategic vision—and meet consumer demands for "anytime-anywhere" engagement. For Windstream Enterprise, our business is knowing how to make connectivity, security and collaboration work best for you—leaving you to focus on what matters most to your business.
Key Takeaway
Businesses have faced huge challenges and have undergone an incredible amount of transformation over the past few years. Expect even more of this in 2023.