Editor's Note: Today, insurance is one of the most antiquated industries, with the traditional processes of identifying and purchasing policies still the norm in the age of rapid digitization. Only 5% of policies are purchased online, and comparison shopping is slow and clunky as most legacy carriers and managing general agencies (MGA) aren't equipped with the technology to provide seamless online customer experiences.  
Nsure, a four-year-old Florida provider, began disrupting the industry with its digital agency business model that streamlines finding and purchasing insurance policies for consumers. The company has rewritten the playbook for comparison shopping using application programming interfaces (API) to compare policy options and uses automation to provide a faster, one-touch sales process.
With Nsure leading the way, insurance business models of the future will deliver a pleasant, consumer-friendly experience in a profitable model based on today's digitally driven communication channels.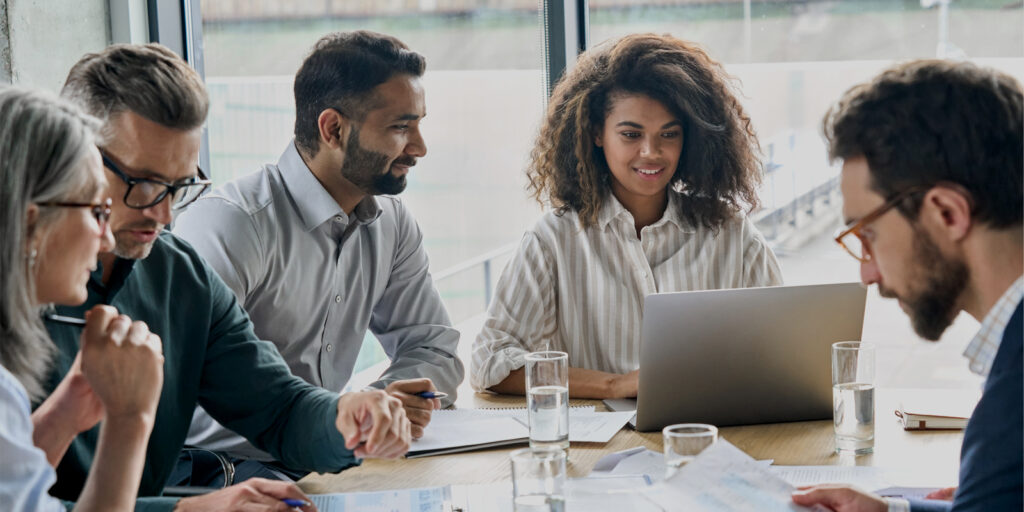 Summary:
With insurance lagging behind other financial services industries in transforming its legacy systems, digital innovation has taken on a new urgency as carriers look toward emerging technologies and expanded markets. 
The insurance market contributed $1.2 trillion, or 3.4%, to GDP in 2021, but remains fairly antiquated: 48% of consumers think that the industry lags behind technology and 19% think it is one of the most old-fashioned industries, according to a recent survey by Insurance Nexus.
But pioneering work by Nsure.com, a four-year-old and Florida-based player, is disrupting the insurance agency legacy model by digitizing it and greatly simplifying the ways consumers can search for and purchase insurance.
In comparison to other industries where the customer experience and product capabilities are more advanced, the insurance space is one of the last to solve the omnichannel effect offered by other household cloud or finance hyper scalers.
"Insurance has lagged behind other financial services industries in digitalizing due to a number of reasons, including the irregularity with which customers interact with products and services and the archaic processes and systems used by major insurers. There has also been little new competition to incumbents due to the heavy capital requirements in setting up an insurer," said Sarah Kocianski, a fintech strategist.
Leading management consultancies, such as Ernst and Young and McKinsey, have also argued for the urgency of digital transformation. "Digital innovation has become critical for acquiring new customers in expanded markets, retaining existing clients and launching new products or services, all at a lower cost per customer," said Chris Maiato, a principal at EY.
"Insurers have for many years invested in robotic process automation to help automate processes, especially in back-office operations, but emerging technologies will enable carriers to fundamentally rethink product and service," said Krish Krishnakanthan and colleagues at McKinsey.  
A legacy market poised for disruption 
Consumers have grown to expect instant, optimized digital experiences; Expedia, Netflix, Carvana, and Uber are all examples. But in insurance, only 5% of policies are bought online. Though traditional insurance agents currently dominate transactions, online home and auto insurance purchases may grow to over 70% of transactions in the next 10–15 years.  
The U.S. home and auto insurance market contributes $375 billion in GDP, but is fragmented and complex with many regulatory bodies, hundreds of separate markets, and thousands of insurance products. Purchasing home and auto insurance through the over 300,000 traditional offline agents is an opaque, time consuming and frustrating process. Only 34% of consumers are actively engaged with their insurance carrier or agent, and 20% have never heard from their agent after having initially signed the original policies, according to a 2014 survey by Gallup.
More recent data suggests that the process remains complicated and opaque. For example, roughly half of "homeowners mistakenly believe that the amount of home insurance coverage they need should be based on their home's market value" and over 80% "did not know that a standard policy does not cover earthquakes," according to a 2020 survey by Policygenius.
Comparison shopping—the ability for a consumer to compare different options across providers—is not available in the insurance sector when it comes to evaluating a comprehensive set of options, having the latest information and doing so quickly. Customers often contact an offline insurance agent, spend time on the phone and answer many questions, and generally receive one (and rarely two or three quotes) since comparison capabilities of mom-and-pops offline agents are limited.
While shoppers can look for insurance online, they are still only shown roughly 5 to 10 policy options even though many more options exist for discovery. Even then, consumers face a difficult and time-intensive experience, often asked to provide the same information multiple times and still requiring a phone confirmation with a salesman.
The three entities that operate in consumer insurance are: lead generator marketing companies that capture data, legacy carriers & managing general agencies (MGAs), and insurance agencies, including digital agencies. Unfortunately, the lead generators and most legacy carriers & MGAs are not equipped to deliver a seamless, fully online process.
"The biggest challenges towards the digitalization and modernization of the insurance industry are the internal processes and ways of working of large incumbents, as well as their legacy technology systems. Even if an organization can get every department onboard with using new sources of data, from real-time driving apps for example, and this is a challenge in and of itself, it's quite possible the underwriting systems will not be able to handle that data," Kocianski continued.
Digital transformation with a different business model
Nsure.com was founded in Boca Raton, FL, in 2018 by Adrian Dzielnicki and long-time friend, serial entrepreneur and business partner, Wojtek Gudaszewski. Having collaborated before in Poland, they relocated to the U.S. and realized that one of the top pain points for consumers was the process of getting home, auto, and life insurance.
"The process was unbelievably inefficient and like something you'd see 15–20 years ago in Europe," said Dzielnicki, chief executive officer for Nsure. "The immediate takeaway was that true comparison shopping at acceptable scale was non-existent. It was shocking," he continued.
Nsure has rewritten the manual for "comparison shopping" and become an "Expedia of insurance." By connecting with insurance carriers using application programming interfaces (APIs), they instantly pull a range of options and pricing from over 50 major carriers, which is roughly five times better than the status quo in the field. Nsure also provides a one-touch sales process for consumers. "The automation we built from the ground up, along with total optimization of existing deficiencies in the way others do this, allows us to get customers covered in one sitting, not just into our funnel," said Gudaszewski.
Repeatable and automated processes, like autofill applications, make it easy for consumers to quickly fill out forms and identify the policies that are most suitable for them. The digital agency business model focuses first and foremost on gathering the right data and subsequently mining it to deliver value to consumers.
Using best-in-class technology, Nsure helps consumers find what they need to find quickly without nearly as much effort as traditional approaches. Moreover, Nsure does not share in the downside risk that carriers take on when policies are paid out to claimants, instead functioning as a facilitator.
The insurance sector is a substantial part of the economy and contributes an essential service for consumers. But the experience for identifying and purchasing insurance policies has been inadequate. "The future will be all about delivering a delightful customer experience in a profitable way—despite the economic uncertainties—and good, efficient communications and highly productive interactions will play a major role," said Mike Greene, co-founder and chief executive officer of Hi Marley.
This article was written by Zenger News from Forbes and was legally licensed through the Industry Dive Content Marketplace. Please direct all licensing questions to legal@industrydive.com. 
Now is a great time to see how Windstream Enterprise can help provide the stable infrastructure and safe lines of communication necessary for a superior buying experience that your customers will appreciate and remember. 
Key Takeaway
As a substantial economic sector and an essential service, the insurance industry is poised to deliver improved customer experiences with business models that are increasingly automated and digitized.