Summary: Educational institutions are a constant target and top victim of Distributed Denial-of-Service (DDoS) attacks. Learn how DDoS attacks impact education and what you can do to help protect your institution.
Like every other industry, the education sector is prioritizing and accelerating digital transformation initiatives, with cloud applications, novel uses of data and mobile-enabled students giving educators more ways than ever to engage students and improve collaboration.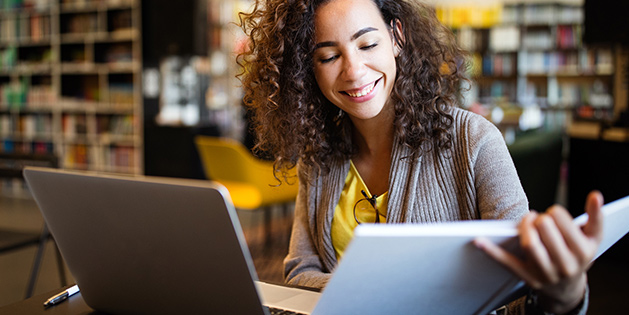 However, more access means a larger attack surface. And while K–12 school districts and higher education institutions have all the cybersecurity needs and responsibilities of a large enterprise, they often have a fraction of the budget, resources and technical expertise to keep data and networks safe.
With less security and troves of valuable personally identifiable information (PII) that can be sold on the dark web, it's no wonder that the education sector continues to see a significant uptick in Distributed Denial-of-Service (DDoS) attacks.
How DDoS attacks work
The U.S. Cybersecurity and Infrastructure Security Agency (CISA) defines a DDoS attack as a threat that prevents legitimate users from being able to access information systems, devices or other network resources due to the actions of a malicious cyberthreat actor. Affected services may include email, websites, online accounts or other services that rely on the affected computer or network.
The intent of the DDoS attack is to overwhelm your Internet connections with higher volumes of malicious traffic over extended periods.
One thing that makes DDoS attacks such a big threat is that they prevent legitimate network requests from getting through, preventing students from being able to access the Internet, email, work saved on the cloud or applications that require Wi-Fi access. While disruptive for students in the classroom, learning comes to a halt for remote students at home.
Advancements in ransomware mean that DDoS attacks are becoming a vector for extortion, with threat actors using pre-ransom emails with a promise of future attacks to networks, websites and applications. Schools have to defend themselves not only against sophisticated cybercriminals looking to make a buck or steal intellectual property, but also against tech-savvy students who want to create chaos. Schools may not even be aware they're under a DDoS attack, as the resulting issue could appear as nothing more than a service interruption.
Even in a best-case scenario where the DDoS attack resolves itself, the result is often a massive waste of resources and a lack of resolution, with the actual threat still very much present.
Education DDoS attacks by the numbers
According to Microsoft, the education sector is by far the most affected industry by cyberattacks; a recent check of their real-time Global Threat Activity dashboard shows that the education sector is responsible for 82.91% of all reported enterprise malware encounters in April 2022. The next closest sector represents only 8.13%.
Source: Microsoft Global Threat Activity Chart from April 26, 2022
The education sector doesn't just lead the way in attacks; it also continues to pull ahead of other sectors, with Netscout reporting 9.7 million attacks against education institutions in 2021. Not only is this a 14% increase over 2019, but in the second half of 2021, the higher education sector saw a 102% increase in attacks compared to the first half of the year. K–12 has it no easier.
Source: K12 Security Information Exchange
DDoS on the offense
If you've never experienced a DDoS attack, it helps to know what to expect. Here's an example of what a Windstream Enterprise customer recently went through: As their software-defined wide-area network (SD-WAN) provider, we detected that the school began to experience several network interruptions, causing issues ranging from application downtime to complete network failures that lasted anywhere from minutes to hours. Tickets were opened with their service providers, but initially, nothing conclusive was found to be causing the issues.
After conducting an in-depth investigation, we discovered that the service interruptions were the result of repeated DDoS attacks. A quick email to Windstream Enterprise's DDoS Mitigation team and a thorough customer conversation resulted in an emergency implementation of our DDoS mitigation platform on the customer's SD-WAN networks.
How can schools protect themselves?
Because DDoS attacks in education show no signs of decreasing, education administrators must ensure necessary precautions are taken to lessen the risk of falling victim to a DDoS attack.
Organizations need cost-effective measures, such as our DDoS Mitigation Service, to proactively monitor and prevent an outage and reduce the severity of an attempted denial of service. As soon as an event is triggered, our fully managed platform scrubs any malicious traffic. In addition, a security analyst from Windstream Enterprise monitors the attack in real time, ensuring adjustments are made if the attack patterns change.
In our example scenario, Windstream Enterprise was able to establish a baseline of the school's network after a few days of monitoring. This allows the DDoS mitigation platform to automatically detect and alleviate future attacks in a matter of seconds.
Safety first
Every enterprise—across all regions, industries and business sizes—is at risk of DDoS attacks. And any network downtime can materially impact an organization's performance and expose it to data exfiltration by cybercriminals.
DDoS mitigation services are a valuable asset to an organization's complete security strategy in order to ensure business continuity and resiliency.
The bottom line is that a DDoS attack is a matter of when, not if. While you should do all you can to prevent an attack in the first place, you must also be prepared to alleviate the impact of an attack once it happens.
Learn how Windstream Enterprise can enable a secure, adaptive learning environment.
Key takeaway: Don't wait for DDoS attacks to bring your institution to a halt. Solutions like Windstream Enterprise DDoS Mitigation Service can help soften the impact of these crippling attacks so you can continue to operate and educate with minimal disruption.
About the Author

Visit Website More Content by Windstream Enterprise