Summary: The range of IT challenges and threats driven by a crushing demand for service amid the global pandemic forced many government agencies to accelerate system and security upgrades, positioning them well to serve out their mission in the future.
During the global pandemic, government agencies were tasked with providing solutions to some unprecedented challenges, such as surging unemployment rates and huge demand for support services. With unemployment rates now returning to manageable levels, government agencies are left with some important lessons in being ready for unpredictable events. In the wake of debilitating system failures caused by outdated IT systems and infrastructure, many see the need to keep IT systems modernized to protect them during future emergencies.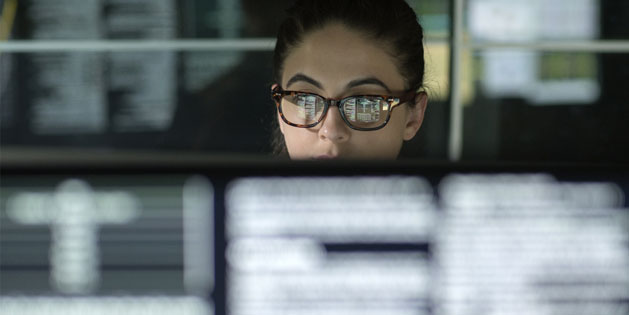 In one recent analysis, the U.S. Government Accountability Office (GAO) reported on the need to develop modernization plans for critical legacy systems, identifying areas that suffer from unsupported hardware and software, security vulnerabilities and more.1 Fortunately, there are some effective and straightforward next steps that agencies can implement to strengthen their IT infrastructure to get ahead and provide mission-critical services.
The shortcomings of legacy IT
During times of crisis, government agencies are challenged to process dramatic increases in requests for service. The deluge of consumer traffic can cause system crashes during the most critical times. With experience gained from these difficult lessons of the pandemic, agencies must now bolster IT infrastructure to be ready to meet future emergency swells in demand.
Remote work is here to stay
Of all the changes we experienced during the pandemic, perhaps none were more fundamentally disruptive and transformative than the mass migration to a work-from-home model and the transition of traditional in-person functions to a virtual environment. Government agencies experienced high rates of both remote work and virtualization of services. Indeed, Iowa CIO Annette Dunn recently confirmed that technology to support remote communications is part of a "new normal" in state and local work across the U.S.2
Record high cyberattacks
Another troubling and rising trend is the disruptive and even debilitating impacts of cyberattacks on institutions, municipalities and individuals all around the globe. According to a 2021 report from The Commission on the Theft of American Intellectual Property, "IP theft costs the US economy hundreds of billions of dollars annually and reduces US companies' R&D investment and innovation."3 Cybersecurity and risk management continue to be the top priority for state-level CIOs.4
Due to the government's dispersed network, federal and state agencies are especially vulnerable to cybercrime and an attractive target for malicious actors seeking sensitive data. With agencies adapting systems and networks to support staff working remotely, cybercriminals are taking advantage of new vulnerabilities created by increased entry points to government networks to steal important data, generate profits and cause chaos.
At the state level, legislators have proposed the State and Local Cybersecurity Improvement Act to help fight this issue, while early in 2021 the National Cybersecurity Center—with support from Google—launched the Cybersecurity for State Leaders program with the goal of educating lawmakers and legislative staff on ways to strengthen defenses against digital attacks.5 As threats continue to emerge, all government agencies must make it a priority to pursue enhanced cybersecurity for their networks.
Finding solutions
As painful as these experiences have been for agencies, their workforces and those who rely on the important services they provide, they have prompted an arguably long-overdue critical review of government IT systems and processes.
In terms of legacy technology migration, Gartner predicts that by 2025, over 50% of government agencies will have modernized critical core legacy applications to improve resilience and agility.6 And over the course of the past year, the Department of Homeland Security has increased its cybersecurity protections for the Centers for Disease Control and Prevention (CDC) and Department of Health and Human Services (HHS).
While there is still much to do to adequately protect government agencies and scale to surge capacity in times of change, these are important steps toward strengthening IT infrastructure for critical government services. By ensuring that ad hoc, short-term solutions are reviewed and bolstered or replaced with agile, future-ready solutions for increased network bandwidth, agencies will be positioned to execute at the highest levels and maintain service to the public—even in unpredictable environments.
Resources
"Information Technology: Agencies Need to Develop Modernization Plans for Critical Legacy Systems," U.S. Government Accountability Office, June 11, 2021.
Brandon Paykamian, "What Will Working for State and Local Government Be Like in 2022," Governing Newsletter, December 13, 2021.
"IP Commission 2021 Review. " The IP Commission (March 2021).
NASCIO State CIO Roundtable Chats. NASCIO. Accessed April 12, 2022.
Mark Weatherford, "What State Leaders Need to Know About Cybersecurity," Governing Newsletter, July, 2021.
"Gartner Identifies Top 10 Government Technology Trends for 2021." Gartner, March 29, 2021.
Key takeaway: Without proper IT infrastructure, government agencies jeopardize their ability to safely and securely fulfill their mission and deliver critical services to those they serve.
About the Author

Visit Website More Content by Windstream Enterprise