You can't meet your unique business challenges with off-the-shelf technology
When it comes to meeting today's business needs, and planning for the future, there is no easy, one-size-fits-all solution. Windstream Enterprise takes the time to understand your unique business challenges and builds a customized solution that meets your networking and communications requirements—while providing unprecedented uptime, scalability and security.
Trusted by more than 45,000 enterprise clients at more than 180,000 of their critical locations—and counting
4 key steps to a customized solution that supports your business strategy
Every phase of your project, from initial discovery conversations to post-implementation, you will work and collaborate with tightly integrated teams across Windstream Enterprise to ensure your project's success. The result is a customized solution that supports your business strategy.
Needs assessment
We start by getting to know your business strategy, your goals and how a high-performance network combined with next-gen software solutions can help drive your business forward. Further, we identify any potential gaps in the performance of your current network, security posture, and compliance with industry-specific regulations.
Plan & Design
Next, we develop a needs-based network strategy and design. We'll help you plan a strategy that supports your application roadmap, achieves business objectives and fuels your competitive advantage. Includes transition planning.
Implement
When it's time to deploy your custom solution, our Service Delivery team offers deep expertise, with a long track record of implementing complex solutions successfully.
Support
Once your services and solutions go live, our Customer Care and Service Assurance team is ready to provide professional day-to-day support for any questions or issues that may arise. What's more, the WE Connect co-management portal will give you immediate access to all the information about your services, along with a direct connection to expert resources via real-time chat.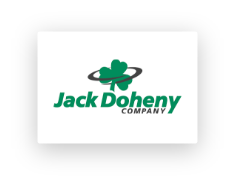 "Windstream Enterprise has been a great partner in helping us design the right solutions, project managing our installations and being highly responsive to our needs."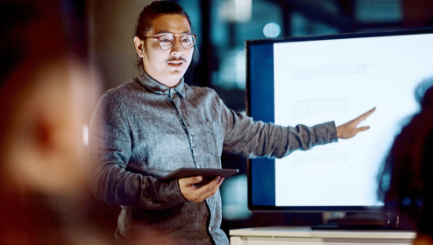 ACCESS THE BEST TECHNOLOGY POSSIBLE
We partner with top-tier vendors to bring you the industry's leading cloud solutions
With Windstream Enterprise, you gain access to top vendors, products and services. We partner with leading technology experts to deliver comprehensive, cutting-edge solutions to help you meet your goals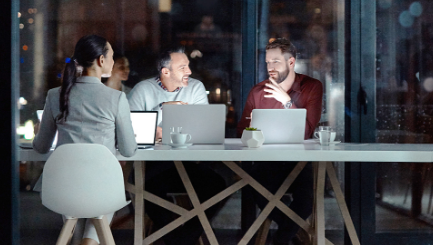 Professional services
Spend less time managing and more time innovating
From single-site deployments to complex multinational networks, the Professional Services team brings an experienced approach and targeted resources. We'll help you move ahead faster on your IT project roadmap cost-effectively………. Services include Network, Security & Compliance Audits, Network Installation Support, LAN/WAN design and configuration, security program assessment and testing, compliance and more. Additionally, you get free professional services when you purchase one of our strategic solutions. If you don't have the team or expertise, Pro Services will fill in the gaps. And if you lack the in-house experience your solution requires, we're there to add expertise and skills to your team.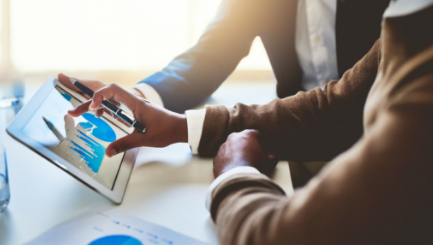 Managed Services
Partner with our IT experts to proactively manage and maintain your network
For monitoring, notifications and ongoing maintenance, our highly experienced team will aid your IT department in managing business operations, so you and your your IT staff can stay focused on critical initiatives.
Your customized solution is guaranteed to succeed
Your business challenges are unique. Your network should be able to support them.
You don't have the time or resources to deal with every integration or workaround to get an off-the-shelf cloud networking solution running the way your business requires. Let Windstream Enterprise plan, design and build a solution that works right—right from the start.
A manufacturing company keeps its promises with SD-WAN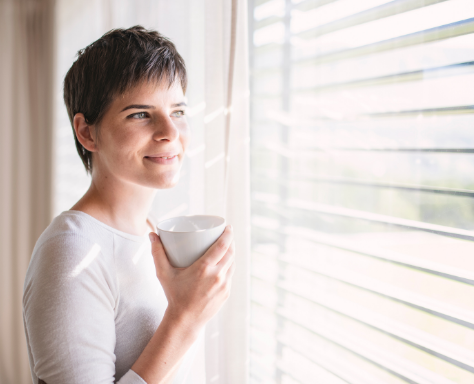 Healthcare system gains more uptime to support new innovations
Customer
Norman USA
Challenges
Maintaining a high level of availability and maximizing bandwidth, as well as delivering reliable voice and on-premises security for over 11 locations across the country.
Windstream Enterprise Solutions
Professional Services
SD-WAN Concierge™
Managed Network Security
WE Connect
Results
By migrating from MPLS to SD-WAN, the company achieved increased bandwidth and reliability—with no network outages—to support high-performing apps and voice services, as well as improved security and protection from cyberattacks.