Cloud-Optimized Connectivity Solutions
Agile. Steadfast. Unstoppable. That's you with modern connectivity
The one-step evolution of your enterprise WAN
A new era of connectivity is upon us, fueled by the urgent business need for simple and secure solutions to connect to the cloud. Windstream Enterprise helps you harness the power of the cloud with purpose-driven networks. We're delivering innovative, powerful solutions with the flexibility and agility to allow you to quickly adapt, reinvent and thrive in today's rapidly changing business climate.
The power of cloud-optimized connectivity
Support the untethered team
Modern connectivity unifies everything and everyone—inside and outside of the enterprise—to get work done more seamlessly across all endpoints and cloud-based applications, like UCaaS.
Move at the speed of light
Cloud-centric network architectures improve application performance and increase agility to achieve business transformation faster.
Hop into the driver's seat
Put the pedal to the metal with 100% visibility and control into your network for more efficient business operations and better end-user experiences.
Automate and simplify
IP-based solutions will decrease complexity while boosting performance and bandwidth, unlike outdated network infrastructures.
Secure the perimeter
Security is naturally integrated and centralized into the latest network connectivity solutions, offering complete coverage for all connections and traffic.
Putting modern connectivity to work in your organization
SD-WAN
Evolve your WAN infrastructure to meet evolving business demands with connectivity.
SASE
Enable reliable access to cloud-based applications, and remain safe from rising cyberattacks with one unified solution.
Cloud Connect
Gain highly secure, optimized access to third-party public and private cloud providers.
LAN Services
Improve IT agility while driving improvements to end-user experiences with secure WiFi and analytics, IP cameras and cloud-managed switches.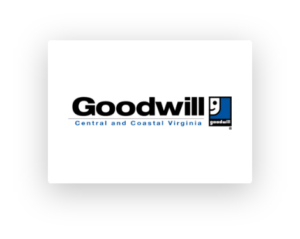 "The Windstream Enterprise solution has delivered the bandwidth and performance we need to efficiently run our business. And the accountability and responsiveness of the support team has been excellent."
Cloud Core network
Our advanced nationwide Cloud Core™ network architecture provides a secure, reliable and flexible foundation to meet the constantly growing and evolving demands of the cloud era.
Windstream Enterprise owns and operates an advanced nationwide network with over ~170K fiber route miles and a proprietary, scalable Cloud Core architecture. It was designed from the ground up to empower optimal cloud application experiences and to dramatically simplify end-to-end deployment and management of services.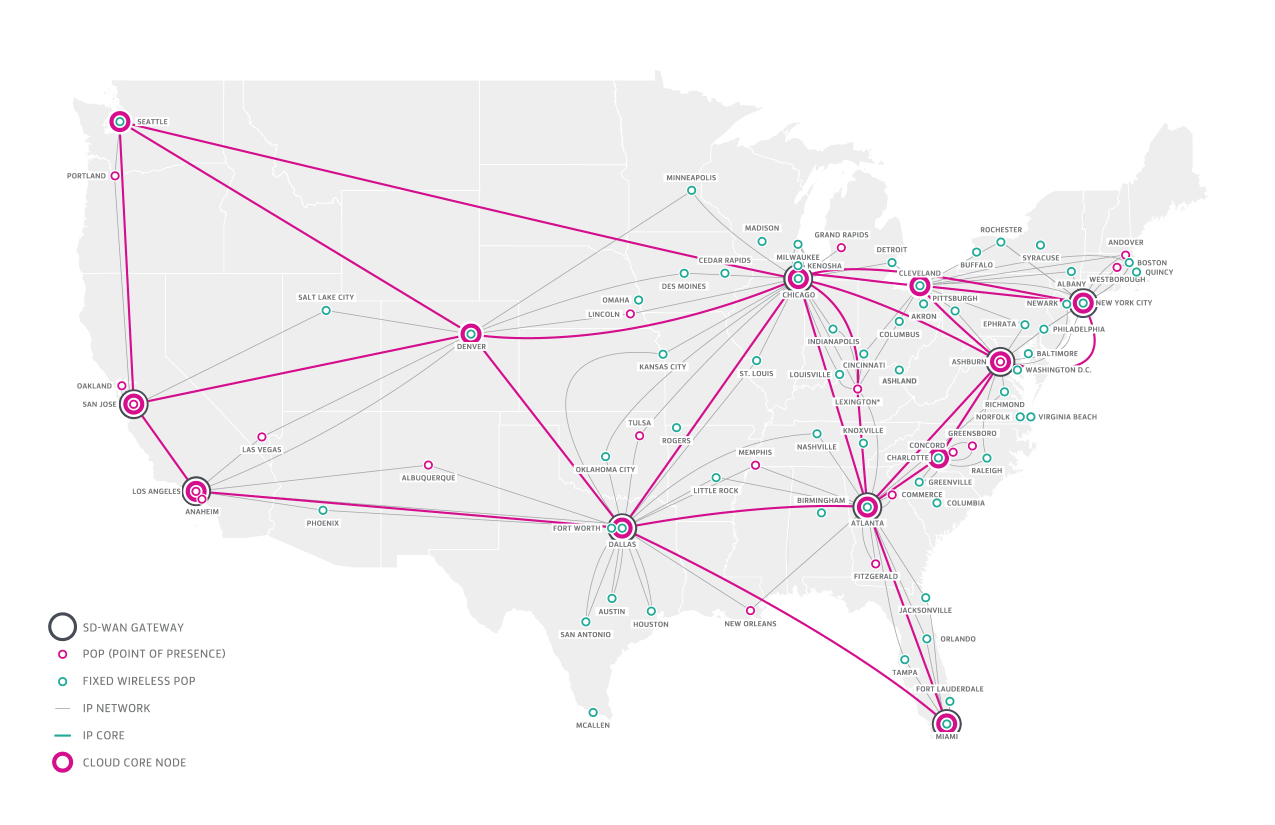 Stay informed
Read up on our latest connectivity news and research.
Agility and efficiency: Keys to future-proof communications technology
Windstream Enterprise Named to Frost & Sullivan's Frost Radar™ for Managed SD-WAN Services
TDM's clock is about to strike midnight: Make the move to Ethernet access