Channel Partners
Get an unrivaled selling experience
In the spirit of our WE will Commitment, we're dedicated to creating a selling experience for our channel partners that's unique in the industry. With solutions that increase retention, easy access to solution and pricing information, and channel integration that helps you drive sales faster, you'll win bigger with Windstream Enterprise.
"We're 100% committed to the channel. We're going to drive success to the channel and want to be the carrier of choice for you."
Meet WE Connect Partners: Your best-in-class portal
Run your whole funnel with the WE Connect Partners Portal. With one easy-to-use tool, you can offer premium products like UCaaS, SASE and SD-WAN, send accurate quotes and contracts, and manage invoicing and support requests.
Cloud-enabled connectivity, communications and security. Guaranteed.
Windstream Enterprise has the complete portfolio of cloud-based solutions—all managed through a single pane of glass customer portal and backed by our solution guarantees.
Security
Capitalize on the shift towards cloud security with SASE and Managed Network Security.
Collaboration
Enhance your sales with unified communications solutions like UCaaS and CCaaS.
Connectivity
Optimize app performance and support cloud migration with in-demand services like SD-WAN.
Competitive partner compensation
The Windstream Enterprise partner program offers competitive compensation, including attractive SPIFFs and residuals.
Performance guarantees that reflect well on you
To give your clients and prospects the peace of mind they need, we offer solution guarantees with an experience that's unrivaled in the industry. They add that extra level of assurance that makes the closing process easier.
We win together

2022/2021 TMC INTERNET TELEPHONY Friend of the Channel Award
Hear what partners have to say about our program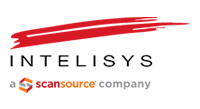 "Windstream Enterprise's ability to pivot and adapt sets them apart from other providers in selling enterprise opportunities of all sizes."
Johnny Edmond
Intelisys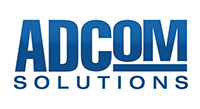 "Combining OfficeSuite UC with SD-WAN layered in with network management provides an out-of-this world experience. Plus, we have a great partnership with Windstream Enterprise."
Jeff Moss
Adcom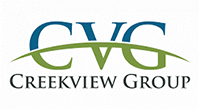 "WE Connect Partners is by far the best customer portal of all the providers we work with."
Ashley Powell
Creekview
Stay up to date
Get the latest partner news and insights from Windstream Enterprise in our Partner Spotlight email series.
Interested in using WE Connect Partners?
Register or sign-up for a demo today.