Unrivaled Customer Experience
Engineered from the ground up to provide a lifetime of exceptional experiences
It's not just the product or service we sell that defines your customer experience, it's every interaction over time. We're committed to making each connection meaningful and positive. (The services are pretty rocking, too.)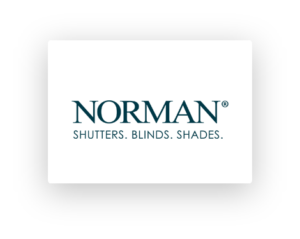 "Windstream Enterprise has been an ideal partner. They are always available whenever I need them and are highly responsive to our needs."
Success down to a science
Our clients have taught us that an unrivaled customer experience (CX) is one that positively and significantly impacts their bottom line. Great experience minimizes administrative friction, maximizes solution utility and, when support is required, it's fast, focused and effective.
A lifetime of exceptional experiences begins with a deep dive
Our partnership with you begins with a deep exploration of your business, its needs and challenges. The better we understand where you're going, the better we can help you navigate from here to there.
Diving deep into your tech landscape, business drivers, challenges and goals to create the ideal solution for today and tomorrow
Collaborating with your team throughout the process to build trust and prepare for rollout
Backing up our process and solutions with first-in-the-industry WE will Commitment guarantees
Service delivery focuses on fast time-to-value
We know that our solutions and insights can propel performance improvements for your organization. That's why we work on accelerating deployments and your fullest use of those solutions. The clock is always ticking.
Led by an experienced project manager using a proven playbook, we partner with your team leaders to craft a rollout plan that delivers an accurate, on-time installation
We offer a range of live, instructor-led and on-demand solution training sessions to ensure your team starts making the most of their solutions right away
For clients with more complex solutions and environments, a Customer Success Manager will guide you through install and onboarding and proactively help you achieve the greatest value from your solution
Every day is a chance for us to do something extraordinary for you
Once your solutions are up and running, dedicated Service Assurance teams deliver a specialized, personalized and responsive experience to enable your organization to keep making those high-value connections.
Dedicated teams of extensively trained and highly expert analysts and managers centered on clients with similar product sets and business needs
State-of-the-art automation, including alarming, proactive notifications and quality management tools, to drive better, faster outcomes
All delivered through a single pane of glass, the award-winning WE Connect portal
Our promise to you, backed by our
first-in-the-industry guarantees
Forward-looking enterprise IT leaders like you want services delivered and supported by partners, not vendors. When we partner with our clients, we focus on their whole set of business objectives and how our solutions support them in reaching those goals.
Windstream Enterprise is committed to delivering solutions that meet your needs with an experience that's unrivaled in the industry. We call it the WE will Commitment.
Here's how we deliver:
Get an award-winning experience


2021 CUSTOMER Experience Innovation Award
Check out all the ways we're here for you
Learn more about our WE will Commitment to customer support excellence.