SD-WAN Concierge with VMware optimizes your network
Windstream Enterprise has partnered with VMware, one of the leading SD-WAN architecture providers, to offer you a solution that's right for your business: SD-WAN Concierge™.
Named a leader in the 2021 Gartner Magic Quadrant for WAN Edge Infrastructure*, VMware SD-WAN™ delivers increased bandwidth and reliable, high-performance access to cloud-based applications and data.
* Gartner, Inc. Magic Quadrant for WAN Edge Infrastructure. Jonathan Forest, Naresh Singh, Andrew Lerner, Evan Zeng. Sept. 20, 2021.
Request a live demo today
Learn more about SD-WAN Concierge with VMware
Take a deeper look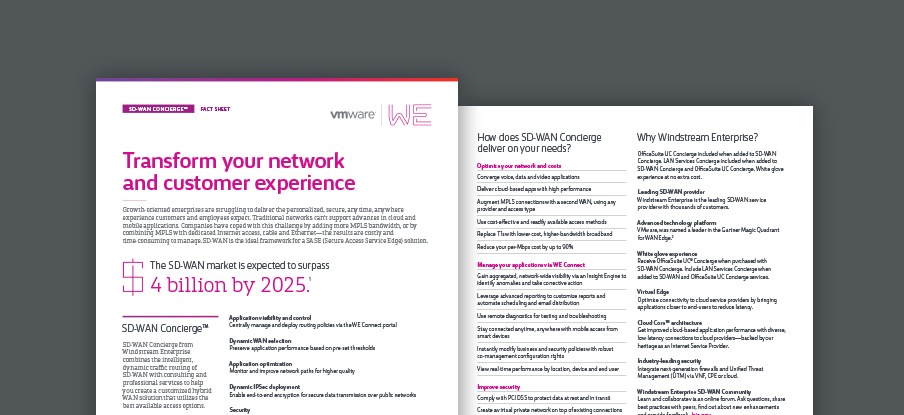 Traditional networks can't support advances in cloud and mobile applications. Learn how Windstream Enterprise and VMware provide a best-in-class SD-WAN solution.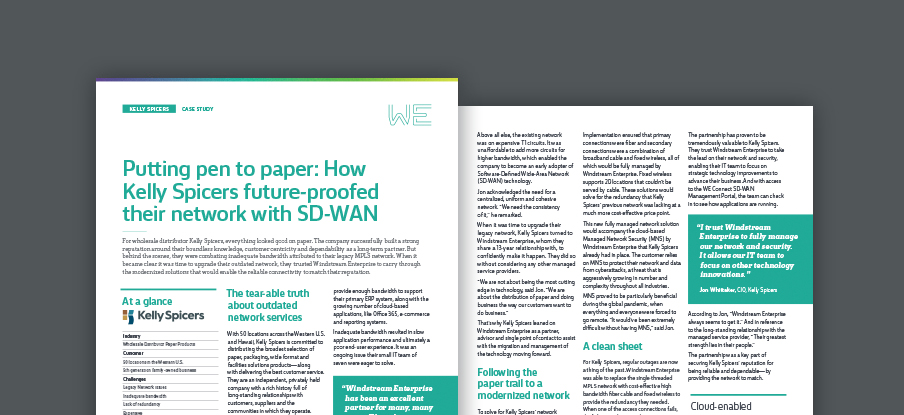 It became clear to Kelly Spicers it was time to upgrade their outdated network when combating inadequate bandwidth attributed to their legacy MPLS network.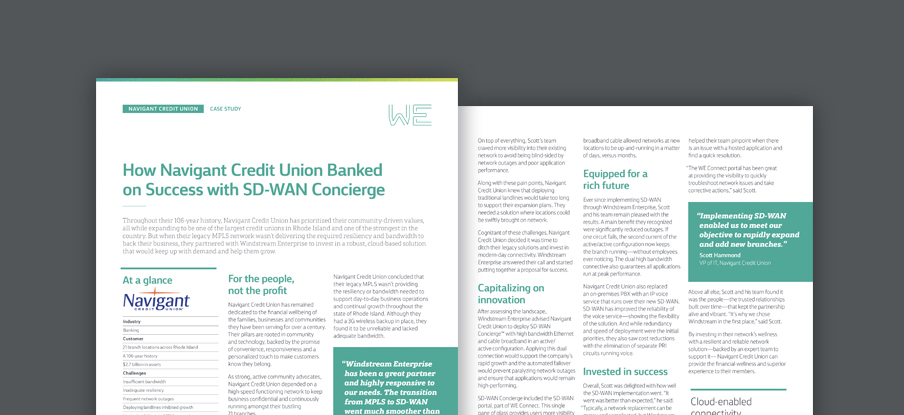 When their legacy MPLS network lacked resiliency and bandwidth, Navigant Credit Union turned to Windstream Enterprise for a robust, cloud-based solution.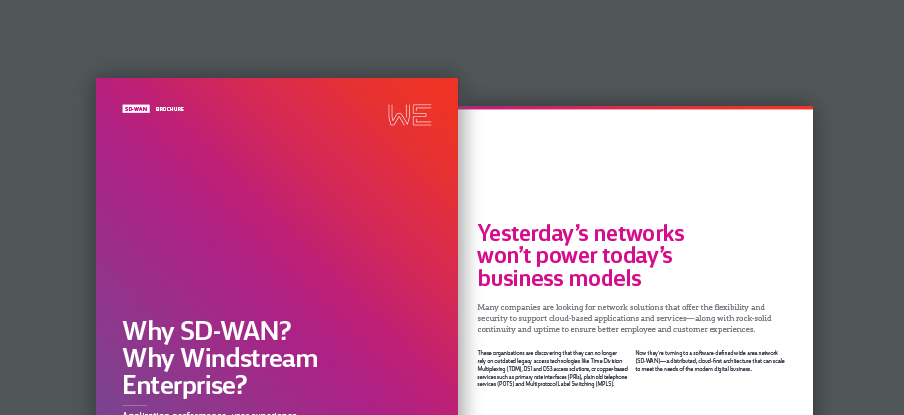 Optimize application performance, enhance security, simplify network management and lower your total cost of ownership.