Secure Access Service Edge (SASE)
Integrated network and security. Managed your way.
SASE is an anytime, anywhere unified and secure connectivity experience that streamlines your operations and improves employee productivity across the globe.
SASE = SD-WAN + security for the network you need, and the protection you can't do without
SASE elevates your network performance and security, while simplifying overall management, via a single pane of glass portal. Leverage the power and flexibility of an SD-WAN network backbone with unified security solutions.
Benefit from the nation's first and only cloud-native SASE solution
Defend against malicious web traffic and malware
Connect your international locations in over 200 countries
Enforce security policies dynamically
Install in 14 days to get your security policies in place rapidly with SASE Express Lane
Core SASE features
Software-Defined Wide-Area Network (SD-WAN)
Optimize application performance, network routing, global connectivity and cloud acceleration

Secure Web Gateway
(SWG)
Safeguard users from malicious traffic and website threats

Firewall as a Service
(FWaaS)
Secure all traffic and eliminate on-premises appliances
Additional available capabilities

Data Loss Prevention
(DLP)
Help ensure PCI and HIPAA regulatory compliance while protecting sensitive information

Next-Gen Anti-Malware
(NGAM)
Block malicious files with
deep packet inspection and multi-layered anti-malware engines

Intrusion Prevention
System (IPS)
Protect against advanced cyberattacks and stop the spread of ransomware

Managed Detection &
Response (MDR)
Offload the resource-intensive and skill-dependent process of detecting compromised endpoints
Cloud Access Security Broker (CASB)
Protect against cloud security risks and regain control of cloud-based apps
Remote Browser Isolation (RBI)
Enable users to safely browse uncategorized websites, neutralizing the dangers from malicious content
Security as a Service API (SaaS API)
Provide secure connectivity to sanctioned third-party apps with out-of-band visibility and control

Zero Trust Network
Access (ZTNA)
Minimize risk from remote users and dynamically enforce security policies
Get an award-winning experience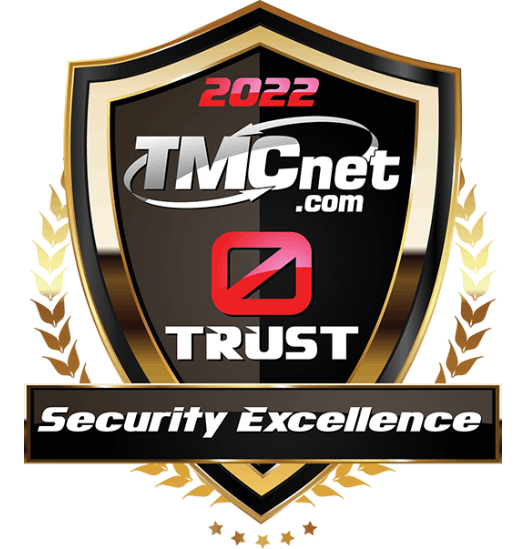 2022 TMC Zero Trust Security Excellence for SASE
Why SASE from Windstream Enterprise?
More than 4,000 enterprises trust us as a market leader in SD-WAN to enhance network resilience and optimize application performance, while accelerating cloud adoption at more than 32,000 of their critical locations.
Streamline operations and improve employee productivity by integrating network and security with our powerful OfficeSuite UC® collaboration solution. Rely on one managed services partner to deliver it all—backed by white glove support from our dedicated team of technology experts.
Our promise to you, backed by our first-in-the-industry guarantees
Forward-looking enterprise IT leaders like you want services delivered and supported by partners, not vendors. When we partner with our clients, we focus on their whole set of business objectives and how our solutions support them in reaching those goals.
Windstream Enterprise is committed to delivering solutions that meet your needs with an experience that's unrivaled in the industry. We call it the WE will Commitment.
Here's how we deliver:
Blog
Our Secure Access Service Edge (SASE) has some exceptional superpowers, including lightning speed across the globe! In this blog post, we will explore the latest and greatest features of SASE, and how it serves your organization justice by defending and transform your security posture.

---