State Of Texas
Voice & Network Data Services
DIR-TELE-CTSA-016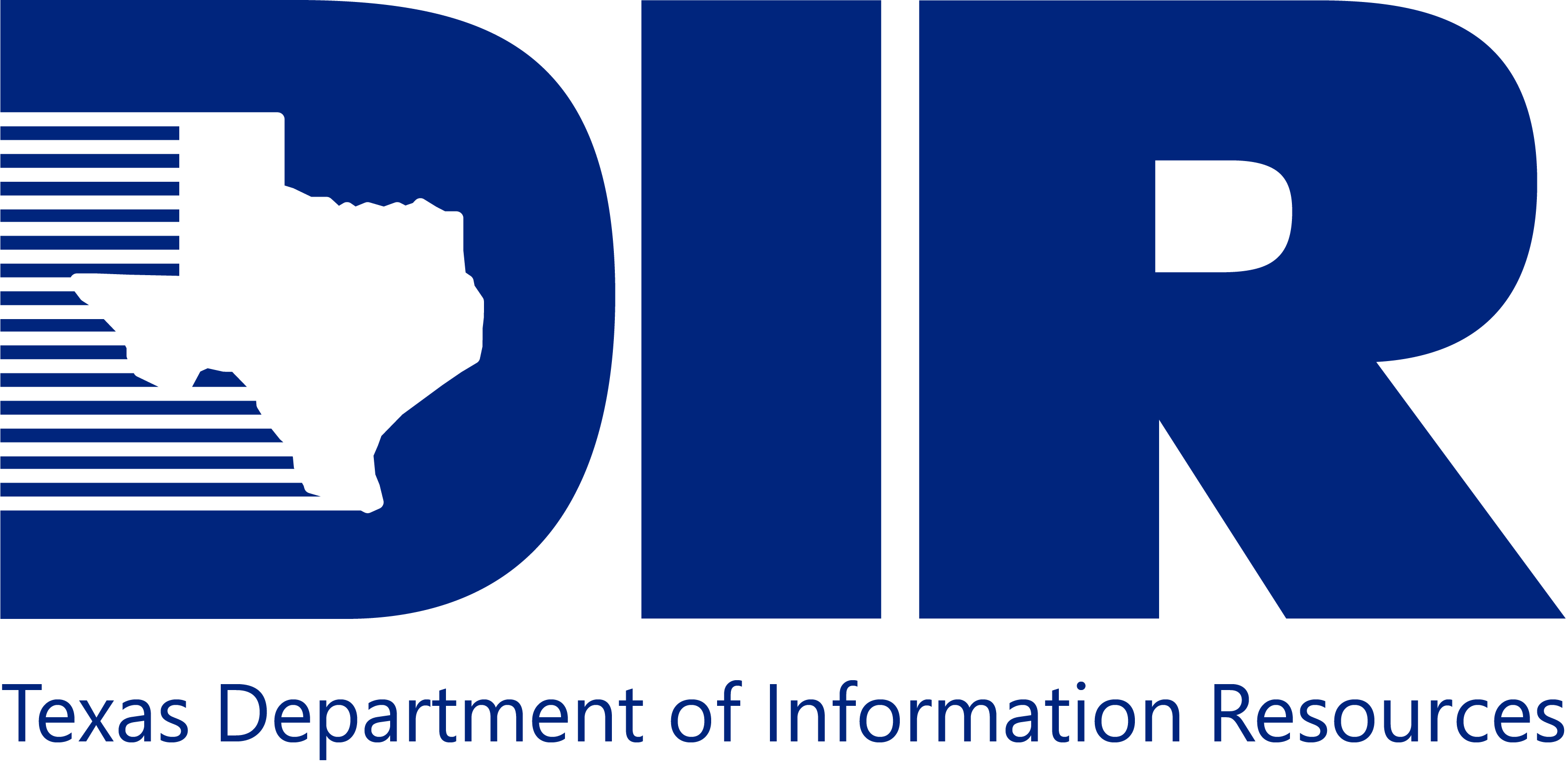 Windstream Enterprise Voice & Network Services
Voice Services
Pricing Index
Voice Services
Local Voice Services
Windstream Enterprise provides Local Voice Services in the 48 contiguous states, plus Canada. These services include the provisioning of new telephone numbers or the porting of existing, Enhanced 911 and PS-ALI to be in compliance with FCC 911 regulations (which includes options to manage 911 records via tools within our award-winning WE Connect customer portal), long distance, and all the standard features an enterprise would need for their telephony needs.
Long Distance Services
Windstream Long Distance is available with flexible fixed or blocks of time rate plans to accommodate all enterprises, regardless of their volume. Windstream also offers International Long Distance to meet the needs of enterprises that require global reach.
Long Distance usage is continuously monitored to alert enterprises of potential fraud. Our expert Fraud Team reacts quickly to assist enterprises in blocking any usage deemed fraudulent.
Our WE Connect customer portal offers a variety of reporting options to help enterprises analyze usage.
Toll Free Services
Windstream Enterprise offers both Domestic and International Toll-Free services at competitive rates for both the toll-free number and usage. Ring-to numbers can be provided by Windstream (Dedicated Toll-Free) or WE can point our Toll-Free services to existing telephone numbers that are owned by other service providers (Switched Toll-Free). Dedicated Toll-Free usage can be bundled into Windstream's Long Distance block of time rate plans to leverage the most cost effective pricing.
Windstream's Enhanced Toll-Free service provides enterprise-class features to allow the ultimate customization, including time-of-day routing, geographic routing, and many more. Professional voice recordings are available in multiple languages and are customized for each toll-free service ordered.
xCaaS Services
OfficeSuite Basic Seats – OfficeSuite UC® offers three different types of seats that customers can mix and match with their service to match user needs for features and functionality with their budget. Each OfficeSuite seat type includes an extension on the system (3-7 digits), a local telephone number (DID), three simultaneous call paths for making and receiving calls, a license to use the online customer portal and the desktop (PC/Mac) and mobile (iOS/Android) apps for managing their features and services on the system plus chat and presence with coworkers, over 80 calling features including hold, transfer, conference, park/retrieve, call forwarding, call waiting, voicemail with MWI, voicemail to email, selective call routing, call blocking, simultaneous ringing, find me follow me, etc., Amazon Alexa and Google Assistant skills, Google Chrome Connector, and more. A Basic seat includes all the above and allows the user to log their extension into one device at a time. If they log into a second device/phone, the system will log them out of the prior device.
OfficeSuite Standard Seats – OfficeSuite Standard seats include all the elements of the OfficeSuite Basic seat plus Automatic Voicemail Transcription where voicemail messages are machine-transcribed and emailed to the user so they can read their voicemail rather than listen to it, Mobile twinning which enables a user to ring inbound calls to their OfficeSuite desk phone and their mobile phone simultaneously and if the call is taken on the mobile phone to pull-back that call to their desk phone if desired, unlimited SMS text messaging to send/receive SMS messages from their OfficeSuite phone number rather than their personal mobile phone number, mobile and desktop softphones for Windows PC, Mac, iOS and Android for users on the go or who don't have or need a desk phone, and multi-desking which allows the user to login their extension to up to five devices simultaneously, for example a desk phone, a mobile softphone, and desktop softphone, a cordless phone and a home-office phone.
OfficeSuite Advanced Seat – OfficeSuite Advanced seats include all the elements of the OfficeSuite Standard seat plus one integration with third-party applications including Salesforce.com, Microsoft Teams, Slack, Google G-Suite, Microsoft O365, and more, Extension Call Recording to record inbound and outbound calls either automatically or on-demand, Extension Monitoring to listen to, coach, and barge-into coworkers calls, OfficeSuite Fax 100 package to send/receive faxes (up to 100 pages/mo) via email with your own dedicated fax number, and OfficeSuite HD Meeting 25 participant host license to host your own audio, video, web share collaboration meetings with up to 25 participants.
OfficeSuite Analog Extension with Voicemail – An OfficeSuite Analog Extension is an extension on the system (3-7 digits) handed off via ATA to a customer-provided analog phone. It includes a voicemail box with MWI and some basic flash hook functions like hold, transfer, and conference plus some star-code activated functions like park and retrieve. The most common use case for Analog Extensions of OfficeSuite is for a customer-provided analog conference phone or analog cordless phone.
OfficeSuite Soft Phone – The OfficeSuite softphone is a client application that runs on Windows PC's or iOS Mac devices as well as on Apple and Android mobile smartphones. It's used by road warriors, work from home and telecommuters, or anyone who doesn't have or need a traditional desk phone. Log in with OfficeSuite username and password and make and receive calls from your OfficeSuite extension and DID. Import contacts, retrieve voicemail, transfer, conference, park/retrieve, view and dial from calls lists, etc.
Avaya Aura UCaaS
Avaya Aura UCaaS powered by Windstream Enterprise is a fully managed Unified Communications as a Service (UCaaS) solution that improves workplace productivity, enables employee mobility, and enriches the customer experience by seamlessly integrating with contact center applications. It is designed for mid to large enterprises ranging anywhere from 500 to 41,000 users.
Avaya Aura UCaaS unifies instant messaging, chat, presence, mobility and conferencing for better visibility across platforms. The platform integrates with popular third-party CRMs and applications, including Microsoft Teams, Salesforce, Google Apps, and many more.
The solution is hosted in dual, geographically dispersed Windstream data centers, providing ultimate reliability and security. Each customer is provisioned on their own dedicated architecture, which provides additional customization opportunity when needed. Alternative deployment options include a single data center design and a hybrid prem/cloud solution.
Avaya Contact Center as a Service
Avaya CCaaS is a unified customer care solution delivered as a service by Windstream Enterprise. It is hosted in dual, geographically dispersed Windstream data centers, and scales up to 10,000 agents. The solution integrates all key contact center communication types, including voice calls, email, web chat, fax and SMS, for a complete omnichannel experience that captures the customer journey. Additionally, we offer call management and measurement tools to help maximize agent handling and drive first-call resolution.
A variety of Workforce Optimization and Management tools are available including intelligent call routing and agent analytics, advanced call recording, live monitoring, quality management, agent coaching, e-learning, scheduling based on call center volumes, and more. Advanced, AI-powered IVR functionality can support self-service automation and customized database dips to care for specific interactions that support your contact center.
VoIP Services
SIP Trunking – Windstream Enterprise's Dynamic IP (DYIP) product provides cost-efficient and scalable voice services across organizations while prolonging the life of existing phone systems with cloud-based feature functionality. DYIP is available with various call paths/hand-offs making it a flexible solution to meet the needs of most enterprises who have either analog or IP PBXs. With Windstream Enterprise's DYIP, there's no need for customers to "rip-and-replace" your current equipment. You can upgrade to newer technology at your own pace.
DYIP is available with Windstream access and Managed Router which provides Quality of Service and competitive Service Level Agreements. Or enterprises can retain their existing access.
DYIP is based on our geo-redundant VoIP platform which has NextGen network monitoring in place. To further enhance enterprises' peace-of-mind, Direct Trunk Overflow and various failover options are available. Enterprises can manage trunk routing or individual telephone number forwarding via the VoIP portal.
Other Voice Services
HD Meeting Teleconferencing – With OfficeSuite UC® HD Meeting™, you can host online meetings, HD video conferences and audio conferences for up to 1000 people from virtually any device. HD Meeting Host licenses are available for 25, 100, 500 or 1000 participants, and HD Meeting webinar licenses are available for 100, 500 or 1000 attendees.
Meeting organizers and participants can use any phone, any PC or Apple Macintosh computer, or even an iPhone®, iPad® or Android™ device to host or join a meeting.
Hosts and participants can use their computer's microphone and speaker to connect or dial in from any telephone. Dynamic voice detection within the application highlights the person talking. OfficeSuite UC® HD Meeting™ even merges guests who use the phone and another device to join a meeting, leaving room for others.
Connect instantly by letting others know your personal meeting room number, or schedule meetings using Outlook and Google Calendar integrations – either way, inviting participants takes just a few seconds or clicks.
Video, audio and web conferencing for Up to 25 100 or 1000 participants.
Built-in HD video conferencing – See the people you are talking to in real time.
Real-time collaboration – Work on documents with your team members in real time.
Share what you want – Share one application or your whole desktop with a single click. No need to "pass controls" to share documents as required with other applications.
Flexible audio access – Connect using any computer, iOS or Android™ device or phone. Calendar integration – Instantly create new meetings in Outlook and Google.
Calendar. Quick launcher – Start, join and invite people right from your desktop.
Audio control – Control conference audio via the phone keypad or meeting interface.
Automated reminders – We will let you know via email when guests have arrived, and you have not.
Easy recording – One click recording saves audio or complete video for uploading or archiving.
Integrated chat – Message the group or chat with individual participants.
Reports – Intuitive reports show start/end times, duration and details of participants.
Secure – Enable end-to-end encryption with AES 256-bit session encryption.
Total control – Mute all or any participants, lock the meeting from more entries or even turn off video.
Host transfer – Easily transfer host controls to any participant via the screen-sharing controls.
Annotation – Write on top of any shared screen with easy-to-use whiteboard features.
Personalize – Create your own meeting room ID for instant or future meetings.
Mobile dial-in – Your mobile device will dial you into the call automatically.
Maximize participants – Guests can use phone and computer to join a meeting without taking up two spaces.
White Boards – Draw or diagram on a whiteboard as you normally would in person.
Polling – Solicit input from participants and share results and generate reports.
Co-Hosts/Alternative Hosts
Close Caption – Allow hearing-impaired participants to read what is being spoken with an individual typing the spoken word.
Registration – Require participants to register, and answer questions as part of registration, and report on the registrations.
Waiting Rooms – Allows a host to confirm participants by placing them in a waiting room for the host to approve to enter the meeting.
Remote Support – Use HD Meeting as a troubleshooting tool for areas like help desks.
Virtual Backgrounds – Allows hosts and participants to utilize backgrounds of their choosing.
Join multiple meetings – Be in multiple HD Meetings at the same time. Perfect for the multi-tasker.
Network Data Services
All Network Data Services are available at bandwidths of 20, 50, 100, 200, 250, 500 and 1,000 Mbps and terms of 12, 24, 36, 48, 60 and 72 months.
Internet Access
Business Internet from Windstream Enterprise delivers speeds of up to 1 Gbps to your business. What's more, you get the same speed for uploads and downloads to move large data quickly. Windstream Enterprise comes with a 24/7 Service Level Agreement (SLA) for guaranteed 99.99% uptime.
Ethernet Services
Our Business Internet Ethernet speeds are consistent throughout the day so you always get your peak speed. And Ethernet Internet from Windstream Enterprise comes with a 24/7 Service Level Agreement (SLA) for guaranteed 99.99% uptime.
MPLS Services
Build private and flexible connections to optimize network performance between multiple locations with Multi-Protocol Label Switching (MPLS) solutions.
Private Line Services (VLS)
Built to the latest Ethernet standards, Switched Ethernet (VLS) lets you choose any network hardware to design, build and manage the configuration that best meets your needs. You maintain complete control over your network protocols and decisions. Switched Ethernet can be deployed as Ethernet Private Line.
Other Data Services (DYIP)
Dynamic IP provides a single network connection for business phone services and high-speed data, rather than separate channels for each. Dynamic IP supports multiple call paths—analog, SIP trunking and PRI—enabling you to use your existing phone equipment. What's more, Dynamic IP automatically adjusts bandwidth allocations based on call volume. As calls come in, data speed is shifted towards voice services. When calls diminish, it's shifted back to data.