8 minute read time
With SD-WAN at the foundation, SASE connects remote users and branch sites to a company's network, cloud applications and the Internet. Let's find out how SASE and SD-WAN work separately, and how they work together to secure cloud networking. Here's what we'll look at:
SASE explained
SASE is a layered, interwoven fabric of network and security technologies that ensures users and devices have secure cloud access to applications, data and services at any location. By combining network connectivity and Security Service Edge (SSE) features, SASE enables distributed organizations to deliver protected networking and security services consistently to branch sites and remote users, anywhere and anytime.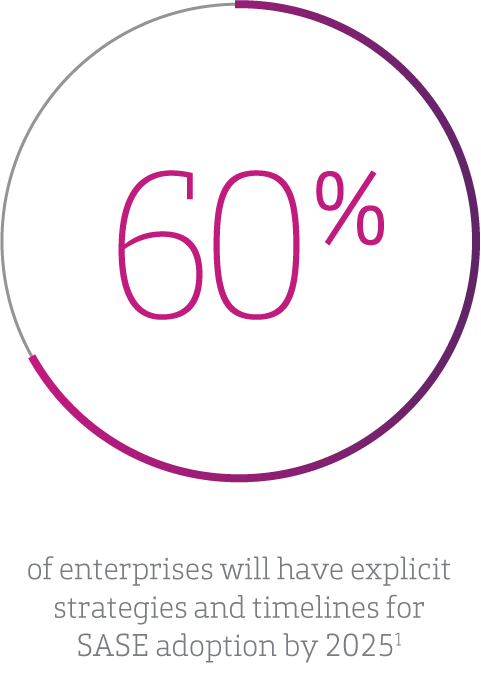 Gartner's SASE definition
According to Gartner, SASE is an emerging offering combining comprehensive networking and security functions—such as SD-WAN, Firewall as a Service (FWaaS), Secure Web Gateway (SWG), Cloud Access Security Broker (CASB) and Zero Trust Network Access (ZTNA)—to support the dynamic secure access needs of organizations.