Summary
For government agencies, network failure is not an option. By revising COOP to incorporate carrier diversity and network redundancy, agencies can maintain a modern communications infrastructure.
The world's need for critical infrastructure has skyrocketed as telework, telehealth and distance learning have surged over the last year. We have seen an overnight increase in bandwidth utilization and network availability accredited to the global pandemic, and network availability and dependability have become instant priorities for organizations.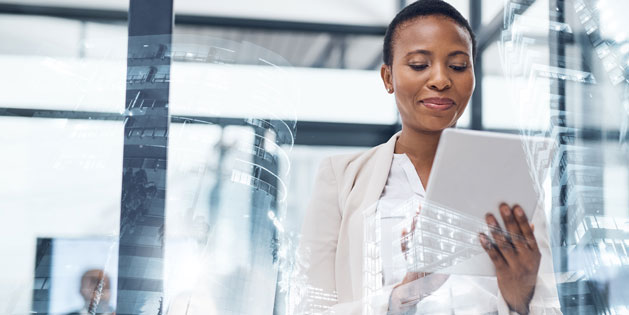 Government agencies have felt the disruption of these core needs on a foundational level—these agencies have strong reliance on digital infrastructure as a driver for internal development activities, serving constituents and executing critical operations. Shifting all government services online has been an inimitable challenge. Even for agencies that had a fully enacted Continuity of Operations Plan (COOP) in place—designed to keep their most important operations intact through any national disaster—who could have predicted the need for a roadmap to support a long-term decentralized workforce and across-the-board telework?
But there is a bright side to this story. Agencies have reacted swiftly and diligently by adding elements to the COOP that account for the new remote working environment and make business continuity planning a mission-critical exercise. The pandemic presented a unique opportunity to assess gaps in previous continuity planning and find new ways to increase resilience and agility of the government through carrier diversity and network redundancy.
The need for carrier and network diversit
As portions of the government's workforce became decentralized by transitioning to a work-from-home model, network connectivity and reliability rapidly went from being a nice-to-have to a must-have. By adopting smart techniques like carrier redundancy and diversity, agencies can keep running even when primary networks are down. This creates another layer of network dependability by duplicating network infrastructure with alternate connections—the result is a reduced risk of a single point of communications failure, as well as another scalable and highly secure path to network connectivity.
Paving the way for IT modernization
Government agencies were once encumbered by regulatory roadblocks, but things changed when Congress passed the Federal Information Technology Acquisition Reform Act in 2014 to overhaul government technology and open up a clear path to IT modernization.1 Carrier diversity and network redundancy naturally complement IT modernization and contribute to survivability. With that, agencies are also finding it easier to move to the cloud—with the adoption of secure and scalable solutions—to keep up with the fast pace of digital transformation. More and more agencies are turning to software-defined networks (SDN) for the ease of programming services and speedy response times to customer requirements. Software-defined wide area network (SD-WAN) solutions are designed for resilience, performance and the ability to support multiple connections—making them a perfect addition to a COOP.
5 steps agency IT leaders should consider for disaster recovery planning
To fortify their networks with carrier diversity and embrace a new era of connectivity, network reliability and dynamic accessibility, agency IT leaders will want to follow these five steps:
Understand the current network. Research how an additional carrier will provide service and whether it is truly diverse from existing networks the agency already has.
Ensure carriers share the exact proposed route of the agency's traffic, so it can be compared with other carriers to identify any common points of failure.
Consider the way the network is built. Specifically, what level of service does the additional carrier provide, especially during disaster recovery?
Take the time to explore SDN solutions like Wavelength Services and SD-WAN to take full advantage of carrier and route diversity. Enabling multiple connections through SD-WAN solutions will prime agencies for any future catastrophe.
Build a foundation of remote solutions into the COOP. Do this by researching custom solutions that leverage nationwide data network connectivity, managed services, cloud services and unified communications.
Government agencies have learned a lot from this pandemic. It has taught us how to fill important gaps in diversity and recovery plans so we are primed for future catastrophes. By investing in carrier diversity, network redundancy and network optimization, agencies can maintain their operations without any unnecessary cost increases. They can achieve constant network uptime with redundant Multiprotocol Label Switching (MPLS) route reflectors and rely on fixed wireless access when wireline diversity isn't readily available.
By enforcing these steps, agencies have all the right tools to prepare for disastrous and unprecedented situations in the future. To learn more about the importance of carrier diversity in disaster recovery, listen to FedInsider's webinar or read our whitepaper covering this topic.
1. Management and Oversight of Federal Information Technology. Management.cio.gov. Accessed 19 Jan 2021.
Key takeaway
It is now critical for agencies to incorporate carrier diversity and network redundancy in their communications infrastructure to support complex operations during any crisis.