Summary
With M&A activity on the rise in banking and finance, chances are your bank or credit union is taking active steps to buy, be bought or remain independent. Whether you're preparing to acquire another entity or fortifying your operations to stay independent, having a customer-centric technology strategy is paramount.
M&A is on the rise in banking
M&A activity is on the rise in the banking sector, driven by the demands of today's digital-savvy customers. With about 65% of the U.S. population now using digital banking, banks are prioritizing technology investment and strategy to transform the branch experience, support multi-device mobility and provide personalized member engagement. Digital transformation can be costly, so many banks seek to partner with other financial entities to multiply their technology buying power for a personalized, all-digital customer experience (CX).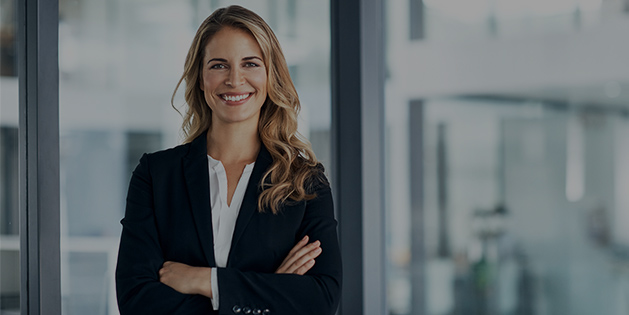 While many banks and credit unions wish to acquire other financial institutions to become more competitive or serve a broader customer base, some aim to stay independent to best serve their existing individual and business customers. No matter which side of the table you're on—or even if you don't want to be at the M&A table at all—success begins with your customer: design your technology strategy and investment for those customers you are here to serve.
Leverage technology to become an acquisition machine
While a recent poll shows 64% of credit unions surveyed would prefer to be on the buying end of any acquisition, the market isn't always favorable to those making the acquisition. Many large, established financial institutions have become well-oiled M&A machines, but small banks and credit unions that are new to the M&A game need to understand how customer-first technology will meet the needs of your market.
Leverage available technology
Do your due diligence: evaluate technology that's already in play—or under long-term contract—at your acquisition target. Use your existing and acquired tech stacks to leverage what's best in class. Explore new technology adoption together with the newly acquired entity.
Assess your existing tech stack
Banks and credit unions typically use about 20% of the capabilities of their current systems. Before you invest in new applications, make sure your employees are maximizing the use of what you already have. If not, offer additional training.
Invest in your own digital transformation
Use this transaction as an opportunity to digitally transform your core business from a complex legacy technology environment to an agile, scalable, user-centric infrastructure. Deploy a modernized cloud solution that can support big data insights to personalize CX and inform better decision-making. Collaborate with customers in a UCaaS platform for webchat, voice, voice-over IP and web/video conferencing.
Use technology to stay independent
For the banks and CUs that are happy to remain independent, there are pros and cons. Studies show that many individual and business customers prefer independent banks and credit unions because of the lower fees, the desire to work with a local business and the attention they receive, particularly for small businesses.
The not-so-good news? A study by Cornerstone Advisors estimated that 15% of credit unions had still not committed to a digital strategy by the end of 2021, despite the fact that 47% of consumers across all generations would be willing to change their primary financial services organization for greater convenience, better CX and access to more services under one (digital) roof.
Choose technology strategically
Work with a third-party vendor who can meet your diverse needs: offer collaboration with customers in a UCaaS platform that also improves security and compliance. Upgrade from antiquated voice and network to a modern IP-based solution like SD-WAN that delivers 100% uptime and avoids unnecessary investment in physical hardware and upgrades. Implement a seamless, cloud-optimized contact center that manages customer and member interactions on a single platform while also improving employee experience.
Consolidate vendors
Using fewer third-party technology vendors can lower costs, reduce redundancies, enhance security and streamline compliance. Start by understanding what every vendor does and how they serve you. Seek a single-solution vendor who can meet all your needs without overlap and ensure you get the most synergy from your tech investments.
Be particularly aware of the endless parade of new vendor offerings that claim to help your financial institution meet changing regulations. It's critical for compliance officers to see all compliance-related activity in one place. Having too many compliance vendors requires the bank itself to aggregate all that data, which defeats the purpose (accuracy and efficiency) of outsourcing compliance in the first place. Ironically, compliance vendor sprawl itself puts both security risk and compliance at risk.
Offer more services under one roof
You can't be all things to all customers, but you can aim to be one-stop shopping for your carefully defined customer base. Traditional financial institutions can find themselves weighed down by legacy technology, making it difficult to compete with new fintech start-ups that were built entirely on cloud technology. Moving to the cloud brings new agility and a potential competitive edge to banks and credit unions by adding scalability, lowering IT costs and providing quicker access to innovation.
Your customers are the wellspring of your success and longevity, so prioritize your technology decisions around meeting their needs first. Strategic digital transformation makes it possible to do more with less and keep your community bank or credit union on track for steady growth, whether through an M&A or solid independence.
Key Takeaway
Digital transformation for banks and credit unions starts with the customer. Use technology strategically to navigate through M&As and meet your specific goals.