Summary
Sooner or later, network upgrades will be required to support the ever-changing needs of your organization. Here are the critical questions you should ask in advance.
Successfully completing any project of significance requires thoughtful planning and execution. In most cases, the execution phase will be achieved more efficiently and cost-effectively when more time is invested in the planning phase. Sooner or later, network upgrades will undoubtedly be required to support the ever-changing needs of your organization. Whether you have already decided to deploy a software-defined wide area network (SD-WAN) or you're still contemplating it as a possibility, there are several questions that you should ask yourself in advance—especially if you are a die?hard do-it-yourselfer (DIYer).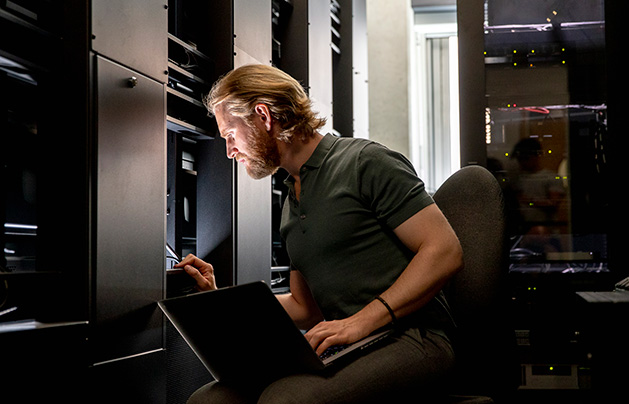 How critical is time to solution?
Executive approvals for changes (and new expenses) usually come with expectations, including deadlines. Getting external assistance may enable you to realize a return on investment faster. The sooner the new solution is in place, the sooner your customers and/or employees will begin to realize all the benefits that are motivating you to make a change.
What is my capability to integrate SD-WAN into my legacy WAN?
One of the most attractive aspects of a SD-WAN is the ability to build it "over the top" of existing WAN assets. The transition can be seamless and staged by location and over time. Avoiding disruptions is certainly an attractive alternative to "big bang" "rip?and?replace" projects that must be coordinated with painful precision outside of business hours. Regardless of your internal capabilities to layer a SD-WAN onto your environment, leveraging external assistance will help you get to the desired end state faster, without hick-ups and potentially more cost effectively.
Do I have access to skilled SD-WAN resources?
SD-WAN is a rapidly evolving technology—the demand for professionals with the desired expertise and experience may exceed supply and those available may not be affordable. Deploying a SD-WAN requires different sets of knowledge and skills than operating a SD-WAN. It may make sense to align your internal human resources to ongoing operations after using external resources for rapid deployment.
Do I want to manage multiple providers for diverse access?
If you're 100% in a DIY mode, then you are obviously 100% responsible for everything. To ensure network uptime, it's imperative that you have diverse access. Depending on the criticality of a given location, you may need diversity in access circuits, access types, and access providers. With increasing diversity comes increased complexity. If a network impairment or outage occurs, would you much rather let a trusted business partner resolve it versus find yourself battling with multiple access providers who may be inclined to point fingers at each other?
Does my organization favor CAPEX or OPEX spending?
Every organization has a unique strategy for financial success. As an important element of that strategy, an organization may prefer operational expenditures (OPEX) over capital expenditures (CAPEX). With an ever-accelerating rate of technological change, it often makes financial sense to pay for services rather than buy hardware and software that will reach end-of-support and end-of-life status at some point. In general, these favorable financials are driving applications and data "to the cloud." Do you need to build, own and operate your own SD-WAN or do you simply need the flexible functionality that a SD-WAN provides?
How important is a single "pane of glass" management console?
A DIY approach may leave you with multiple management consoles for disparate systems, unless you have in-house resources with the expertise and time to create a unified view. Having a single "pane of glass" is critical to recognizing potential problems and proactively addressing them—before customers or employees perceive an impairment or an outage. A single "pane of glass" with real-time data provides even greater flexibility when it is the one in your hand. A "mobile first" philosophy for network management is essential as your workforce becomes more distributed, virtualized and mobile. Would you like to manage your SD-WAN from anywhere on any device?
What Service Level Agreements am I prepared to support?
In DIY mode, you must negotiate Service Level Agreements (SLAs) with a broad set of leaders in your organization; those leaders may have very different expectations that might even result in different SLAs. Regardless of what you negotiate, you will be the primary point of escalation when expectations are not met or simply forgotten. By leveraging an external partner, you will have a consistent, clearly-defined and hard?to?match SLA. If an impairment or outage occurs would you rather be another agent of escalation or the agent of resolution?
How much resiliency is needed in my SD-WAN deployment?
We've already noted that access diversity is a desired element of most WAN deployments. Beyond access and—at a higher level—how well prepared are you to continue operating in response to a true disaster? Do you need to be fully functional in minutes, hours or days? The tighter your "resume business as usual" requirements for resiliency are, the more redundancy infrastructure you need with automatic fail-over capabilities. Geographic diversity in the centers hosting your mission-critical applications and data becomes invaluable when entire regions are impacted by disaster events. Do you have the geographic footprint necessary to fully manage your own business continuity/disaster recovery plan or do you need a partner with a national network?
Still bent on deploying a SD-WAN on your own?
Every organization has unique opportunities and challenges. The forgoing set of questions is not intended to be all-inclusive but, hopefully, it has provoked more thoughts for planning to deploy your SD-WAN. Windstream Enterprise welcomes the opportunity to persuade die-hard network DIYers that we can help you achieve your desired results faster and more cost-effectively. Be sure to also check out this whitepaper: DIY or NSP? Finding the optimal approach to deploying a next-generation SD-WAN for even more information on the key considerations for deploying a SD?WAN.
Key Takeaway
SD-WAN deployment takes a lot of work. Hopefully these questions have provoked more thoughts for planning your conversion.