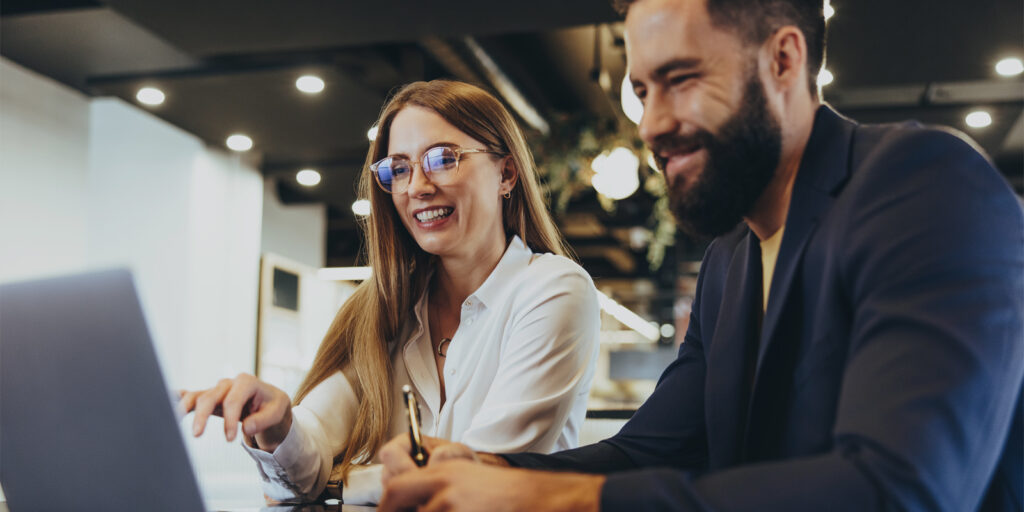 Summary:
Digital transformation can't wait until you're ready. Cloud-enabled and secure network connectivity is essential for financial institutions to fully embrace digital transformation while mitigating cybersecurity risks.
Earlier this year, I wrote a blog post explaining the advantages of cloud-based solutions for financial institutions. These benefits are so important because banks and credit unions—of all shapes and sizes—have become so critically dependent on reliable, secure network connections.
Financial institutions have experienced the rapid digitization of banking services and the virtualization of their (and their clients') workforce. While the migration to digital, cloud-enabled core systems is necessary for survival, it has also resulted in greater cybersecurity risks affecting this highly sensitive industry.
What time has most recently taught us is that organizations of all kinds are struggling to stay one step ahead of evolving networking and security needs. But the price of doing nothing to protect your core banking system, employees and customers is far worse than taking preventive action to replace outdated, disjointed connectivity and security solutions.
Don't bank on outdated systems
Recent research conducted by Windstream Enterprise and commissioned by Forrester found that legacy WAN networks don't cut it in the fast-paced world of financial services and insurance. Neary two-fifths of respondents from the banking vertical admit that it takes too long to deploy new WAN services, connectivity or hardware (such as routers, cable modems) to new sites. Yet 80% of IT leaders view their network as important or critical to the success of their company's digital transformation efforts.
These findings provide evidence that traditional networking models are holding organizations back from achieving the success that these leaders are looking for. By not migrating from legacy to modern solutions, institutions will ultimately lack the capacity to fully meet modern business needs, along with the rapid acceleration of remote work that is compounding the need for greater network flexibility, reliability and security.
Leading by example
For Ephrata National Bank (ENB), an independent community bank with a history spanning more than 140 years, they recognized that technology within the banking industry has changed tremendously over the past decade. Their existing MPLS network was no longer aligning with the demand for 100% uptime. In fact, their network was being plagued with half a dozen outages a year—not to mention this outdated technology was becoming more and more costly to maintain over time.
ENB turned to Windstream Enterprise to replace the MPLS with a Software-Defined Wide-Area Network (SD-WAN), with multiple access connections spread out across their 14 locations. This solution undoubtably reinforced the company's growing utilization of high-performing cloud applications and locked in an automated failover to thwart pesky issues like network outages.
Cloud-based connectivity via solutions like SD-WAN, or its secure and sophisticated sister Secure Access Service Edge (SASE), is a key enabler for financial service institutions to overcome challenges similar to what ENB experienced—and they possess the power to accelerate business growth and help organizations fully step into the current digital age.
SD-WAN works to simplify your network infrastructure while reducing cost. It also is easy to set up new branches and work remotely (and securely). This is essential for employees and customers who wish to enjoy the same level of digital services in their homes as they do anywhere else. Above all else, cloud-based connectivity secures access to business-critical applications and protects customer data—ensuring that you'll never have to worry about meeting PCI DSS compliance mandates.
Not sure where to start?
It's okay to feel overwhelmed about ditching your current technology portfolio and laying the foundation for next-gen solutions. Fortunately, your institution doesn't have to figure this out all on your own. Our team of dedicated experts have created this roadmap to outline the necessary steps to achieve digital transformation for financial services. It will help you to better understand where your organization is today and where you want to be in the near future, and to determine a course of action that will get you there.
How does cloud-enabled network connectivity keep your financial institution one step ahead in the race toward digital transformation?

Key takeaway
Cloud-enabled networking is critical for boosting productivity and elevating customer experience—all while protecting your financial institution's reputation and critical data.