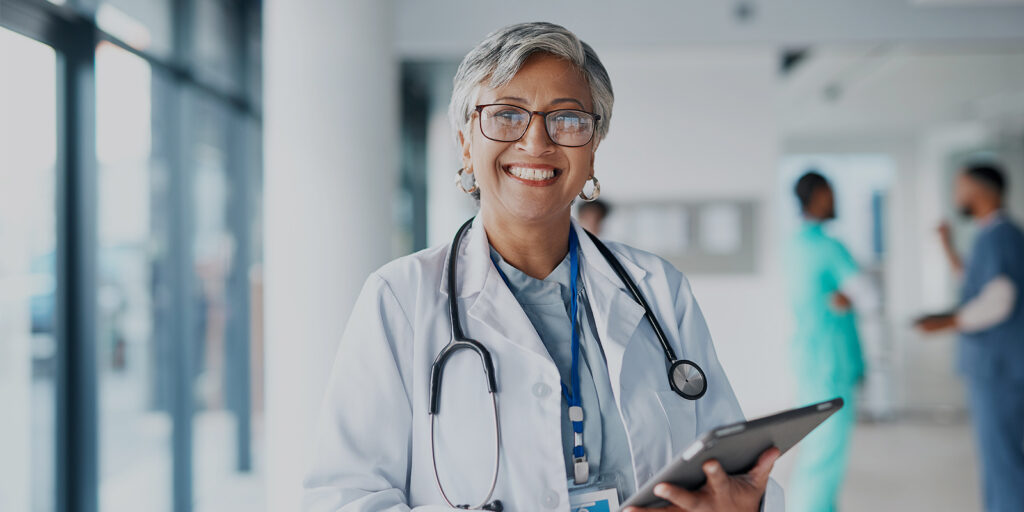 Summary:
How can healthcare agencies ensure networks will perform effectively to deliver essential patient care? Here are a few ideas.
Healthcare organizations are dealing with the most severe pressure to care for patients in modern times. And while patient data protection is tricky at the best of times, a healthcare crisis can make this protection exponentially challenging. Increased patient loads and greater network traffic from remote or hybrid-working staff can cause major functional and security disruptions. The dilemma: How can healthcare agencies ensure networks will perform effectively to deliver essential patient care when greater demands are being placed on them?
Communications considerations
One of the most essential elements of managing a crisis effectively is to consider all aspects of virtualizing your physical location. For example:
Mobile applications: Can your employees work effectively outside of the office? How can you ensure they can make and receive business calls, chats, texts and emails from any location or device?
Call routing: Do you have a pre-set plan to ensure calls can be answered in the event your location is unable to open? If not, develop a plan to re-route calls to other locations or mobile devices in an emergency.
Change management: Can your IT personnel make changes to your communications system from anywhere via the Internet, independent of the IT office location?
Cloud-based network: Is your communications system housed in your building or hosted in a secure data center?
Security: Does your virtualized solution cover the basic standards of HIPAA compliance and is it committed to third-party HIPAA HITECH assessments?
Keep your network running even from remote locations
During a service-impacting event, using a cloud-based UC solution makes a lot of sense. Since physical servers are virtualized to improve flexibility, the virtualized server and your data are synchronized with the core platform in a geographically diverse location.
With cloud-based UCaaS solutions, no on-premises equipment means no single point of failure due to hardware issues. Most importantly, since employees can access critical features from wherever they are, customers can be serviced even if physical locations are unable to open.
Further, geographic redundancy options can help satisfy the more stringent business continuity requirements that are often found in the healthcare industry.
The inherent security advantage in cloud-based UC
Transitioning to cloud-based UC can vastly improve security, as it eliminates the costly and resource-intensive burden of maintaining a legacy PBX system. When a locally hosted PBX falls behind the latest security standards, it becomes vulnerable to cyber-attacks. This is especially risky as, according to a report by the U.S. Department of Health and Human Services, nearly three out of four hospitals do not have a designated security professional on staff.
Partnering with a cloud UC provider shifts the burden of communications away from you, and by following a few more important directives, you can ensure that your organization is optimally covered.
Enabling HIPAA Compliance
Select a cloud UC provider with the capabilities to partner with you in a Business Associates Agreement. Top providers bring a variety of mechanisms that enable HIPAA compliance – including encryption, authentication and the creation of secure environments for transmission and storage of Protected Health Information (PHI).
Look for a proactive UC provider
The most suitable cloud UC providers go beyond checking the boxes on standard regulation and policy compliance. They monitor trends in cybersecurity threats and proactively arm your organization against them. For the highest level of usability and security, look for a UC provider that embraces the healthcare industry's challenges as its own. Whether for day-to-day operations or in a major crisis situation, your healthcare organization deserves nothing less.
Key Takeaway
Look for a UC provider that embraces the healthcare industry's challenges as its own. Your healthcare organization deserves nothing less.