Editor's Note: Like retailers, today's healthcare providers find having an online presence is critical to remaining relevant with patients. The global pandemic boosted the need for virtual medicine, and in 2021 an Ommen survey found that most patients chose telemedicine over in-person visits while providers generally felt optimistic about the quality of the virtual care they provided. Adding telehealth can potentially increase costs for providers, but the benefits are clear, starting with a higher operating income when combining virtual with in-person visits, more available testing and appointments, optimized staffing and reduced travel costs for patients. Digital health looks like a significant and permanent healthcare advancement, and providers failing to add a virtual care option will struggle to remain competitive. Digital healthcare requires excellent lines of communication between patient and provider over a reliable and secure network.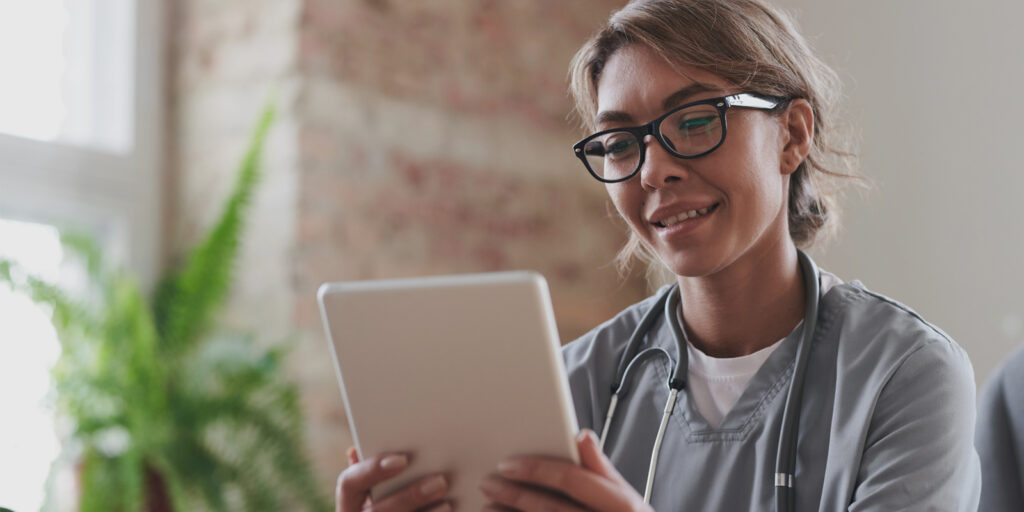 Summary:
The pandemic dramatically accelerated the adoption of telemedicine, and while in-person care has rebounded healthcare providers who don't move to telehealth could struggle to stay competitive if they don't have an online presence.
When online shopping was introduced, mom and pop shops started struggling if they didn't have an online presence because they couldn't compete with large retailers like Amazon.
The same may happen with healthcare providers who don't move to telehealth, cardiologist Steve Ommen said at the Mayo Clinic Platform Conference in late July, where he spoke about the future of telemedicine.
"Just like every other segment of our economy, [patients] are getting their needs met where they're at in real time, but we are still forcing people to stop their lives to get care," Ommen said. "So if we can engage where they're at, improve their care, relieve their anxieties about their health, then we're going to make a big benefit here."
Although telemedicine existed before 2020, the pandemic accelerated its adoption. Mayo Clinic saw a serious dropoff with in-person care and a spike in telehealth use. At the start of the pandemic, the health system actually provided more virtual than in-person care, according to Ommen. Later on, in-person care rebounded, but telemedicine use is still higher than it was before the pandemic.
"By the end of November [2020], we were actually seeing more patients on a daily basis than we were in February prior to the pandemic because we were reaching out to people, monitoring in their homes, doing more messaging with them," he said. "So it actually improved our overall number of lives helped."
But now the question is what will happen when the public health emergency ends? Is there proof that telemedicine is actually beneficial?
Mayo Clinic's data say yes, according to Ommen. In a survey completed in early 2021 with 2,007 respondents, a majority said they would choose a telehealth visit over an in-person visit. Additionally, two-thirds of patients said they would have put off care if they didn't have the telehealth option. When looking at patient satisfaction responses for care in-person, via phone, or on video, satisfaction was just about equivalent.
"No matter whether you saw someone in an office, or you saw them by video, maybe a little bit by phone, patients said 'I like to see my doctors this way. This was convenient for me,'" Ommen said.
Mayo Clinic also surveyed 1,594 physicians and other healthcare professionals from July 13 to August 15, 2020, and found that clinicians experienced benefits as well. A majority said their organization is now motivated to increase telehealth use.
Additionally, while patients felt they were receiving quality care, physicians also felt satisfied with the quality of care they were providing.
"They didn't feel a discrepancy in what they were doing," Ommen said.
When it comes to delivering telemedicine, many providers are concerned about the finances, Ommen said. Adding telehealth features comes with costs, and there is less revenue in virtual care compared with in-person care.
"That, to me, is a little bit of a short-sighted way of thinking about it," Ommen said. "That's about looking at the expenses for a day and we should look at what happens with that patient downstream from their visit and see how that works."
A separate Mayo Clinic study found that net operating income was higher when patients were seen initially via video and then came to the health facility for a subsequent visit six months later, versus an initial face-to-face visit followed by a subsequent visit.
"This is probably because we were selecting patients who need Mayo Clinic–level care and some of those patients are having really complicated procedures done here that drives that high number," Ommen said.
Testing also became more available for those who really need it, patients were able to get appointments faster and it optimized staffing, according to Ommen.
Patients experience financial benefits too, Ommen said. On average, a Mayo Clinic patient has to travel about 700 miles. By having follow-up visits virtually instead of in-person, patients save about $1,000 in out-of-pocket costs related to gas, lodging, time off work and other expenses.
Going forward, Ommen said he expects digital health will be more permanent and significant in healthcare delivery. And like retail shops without an online presence, providers will struggle if they don't add virtual care.
"Telemedicine is one of the tools that will help us take care of patients more conveniently, more informed and more holistically," Ommen said.
This article was written by Marissa Plescia from MedCity News and was legally licensed through the Industry Dive Content Marketplace. Please direct all licensing questions to legal@industrydive.com.
Cloud-optimized connectivity, communications and security solutions from Windstream Enterprise can help patients receive the best virtual healthcare experience possible.
Key takeaway
Digital health is poised to become more permanent and significant in healthcare delivery, and—like retail shops without an online presence—providers who don't add virtual care will be challenged to keep up.