Summary
What does exceptional patient care look like to you? Explore how managing expectations is crucial in this digital age, and why unified communications is imperative to enabling the patient journey.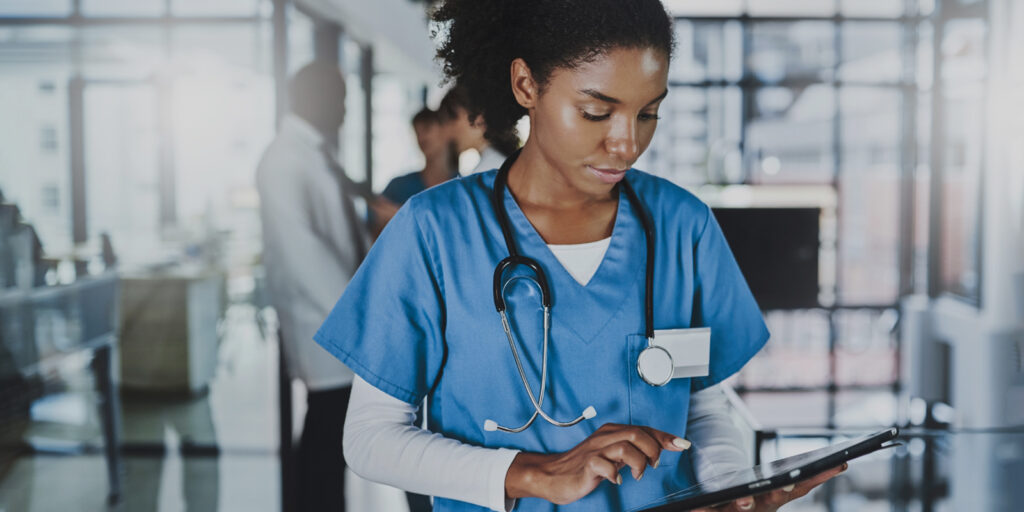 Recently, I've been dealing with the consequences that came from lightning striking the foundation of my house. That single bolt resulted in damage to my home that has sparked numerous rounds of communications with my insurance company over the last two months. Naturally, you could imagine how this prolonged experience has left me downright unsatisfied—something that is relatable to most consumers at some point.
This occurrence in my personal life brought to mind some of the challenges that I often see appear in my professional career as both a registered nurse and solutions analyst—mainly when leveraging technology within the healthcare industry. These types of issues often get in the way of ensuring the best outcomes for patients and their families alike.
For one, healthcare—just like insurance—can be a journey fraught with miscommunications, misunderstandings and frustrations. Simply communicating via a patient portal or over email doesn't necessarily provide the best resolution for the patient and their family members. Healthcare providers must adapt to patient digital expectations by improving overall communications and collaboration.
In my case, the insurance agent assigned to my claim should have been able to communicate information to me the way I want to consume it—fluidly over the channels I most use (text, email, calls). Furthermore, they should have been responsive in a timely manner. In healthcare, patients expect nothing different. People want to understand what is being done by providers and their doctors, which medications are best for them, and what their next steps are, if any—all in a way that is easily digestible.
Managing patient expectations is crucial.
I know I'm not alone in wanting a highly personalized, frictionless experience that results in an invoice or claim being paid. Realistically, "good" no longer cuts it when providers are competing to offer only superior experiences to their patients. In healthcare the outcome ties back to the person's well-being, and in insurance it's that the claim is paid. When outcomes are in control, that makes us feel good.
Technology must enable this journey.
From the first communication to the last, healthcare organizations should have a ready history of their patients and ultimately a resolution to their current and future wants and needs. Whether all these stops on a patient's journey are supported by secure high-speed internet, Wi-Fi and secure applications that enhance communication or not plays a large part in whom a patient chooses as their healthcare provider.
It all starts with how providers create a foundation for successful collaboration—one that promises reliability, security and uptime. Everyone wins when all facilities, providers and suppliers are connected by collaboration tools that deliver critical communications components, like efficient, easy-to-use integrated VoIP, virtual meetings, information sharing and real-time messaging.
At Windstream Enterprise, our mission is to help transform the patient care experience for the digital age. Look at our client Wright & Filippis as an example. Their company's legacy network and end-of-life voice system led to frustrating outages at many of its 32 clinics, which is why they turned to our unified communications, contact center as a service (CCaaS) and secure connectivity offerings. In doing so, they were able to significantly reduce the number of outages they experienced, along with faster application performance and better call center experiences—all via a single partner.
Key Takeaway
Ready to start driving exceptional patient care? Discover unified communications and collaboration solutions from Windstream Enterprise designed specifically for healthcare.