Summary
WiFi is an essential part of the overall guest experience–and can make or break a property's reputation. Here's how to deliver.
Modern travelers are hyper-connected (estimates show that each guest brings an average of three devices with them) making remote access essential. In fact, recent research has shown that the only thing that guests prefer over a complimentary breakfast or free parking is first-rate WiFi.1 Business travelers need to be able to check their emails and take online conference calls. Leisure travelers are eager to use the internet to connect with friends and family, discover local attractions, and enjoy streaming music and shows after a long day of travel.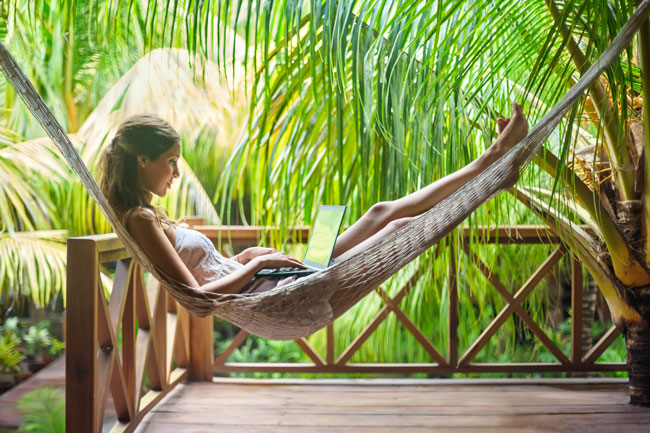 The comforts of home
Unlike typical hotels, units within a vacation ownership property are individually owned and with that investment comes some very high WiFi performance expectations. These types of properties have unique occupancy rates with 80% owners vs. 20% renters, so 'dwell time' is higher than in a typical hotel or resort. Vacation ownership guests tend to spend more time in their unit during the daytime and on weekends, versus guests in a hotel room who are often working outside of the guestroom during the day and utilizing hotel WiFi in the evening. In both cases, WiFi is an essential part of the overall guest experience–and can make or break a property's reputation.
Case study: the 'Power of One' provider
A popular global vacation ownership group was experiencing issues with their guest WiFi resulting in tarnished satisfaction scores. According to the property's Guest Experience Technology Program Manager, internet connectivity which affected WiFi service was a 'top three' guest complaint–and became the manager's top priority to resolved.
While other providers touted solutions to the problem, the Windstream Hospitality Group quickly rose to the top of the list as the new technology partner during the selection process. In fact, Windstream Enterprise (WE) was already on-property to deploy WiFi and ISP solutions when other vendors were still starting site surveys and crafting responses to the RFQ.
Partnership in action
According to the property's program manager, not only did WE demonstrate an understanding of the issues facing the hospitality industry, the early design meeting with the customer yielded a seamless, initial deployment, along with on-going support.  While keeping current with technology changes is critical, the program manager notes the importance of having a trusted partner.
"Having a one-stop-shop to go to for data circuits, WiFi and ongoing support is a huge benefit because I'm going to one team, and I'm talking to one group of people to accomplish all the goals that I need to for my company's WiFi and connectivity."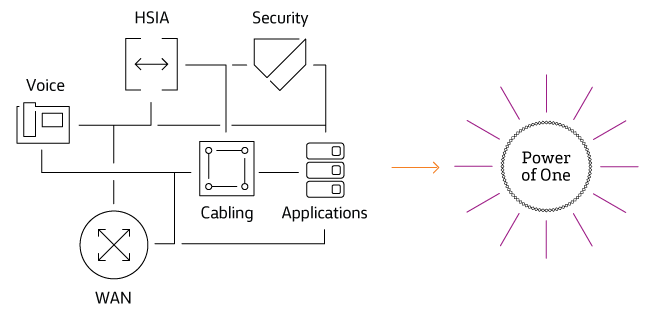 Enhancing the digital guest journey
Today, WiFi is a vital solution that continues to aid the customer's digital transformation. Benefits include:
Secure and stable WiFi with extended reach for guests and resort associates
Robust, comprehensive services to exceed guests' bandwidth requirements
SD-WAN for improved application performance and resiliency
PAN (Personal Area Networking) support that enables connectivity wherever the guest is on the property
 Always one step ahead
The customer commends Windstream Enterprise for "always being a step ahead of the hospitality competition" and helping them "be well prepared." Beyond evolving their network, the benefits to our customer have become evident with:
Significantly improved customer satisfaction scores: WiFi decreases as an issue cited on guest surveys from 15% to 0.25%
Network visibility and reporting to identify and prevent potential outages/impairments
Improved staff productivity with WiFi that extends throughout the property (PAN)
Enables enhanced security features (e.g., panic buttons) and further network enhancements
"Once Windstream WiFi was live at our sites, this complaint fell outside of our top 10 and was no longer a significant guest dissatisfier."
Take the journey with WE
Whether you're seeking a new path to digital transformation or simply want to run faster down a path you've already chosen, Windstream Enterprise has the expertise and solutions to meet your current and future needs.
Want to know more? Read the full case study here for more details on this customer's success.
1 https://www.hotelwifi.com/wp-content/uploads/2019/04/HIS_WiFiSurvey_FullReport_web.pdf
Key Takeway
WiFi is an essential part of the overall guest experience–and can make or break a property's reputation. Here's how to deliver.