NFL teams require a tremendous amount of manpower, and not just on the field. The Tennessee Titans today employ some 225 people at the team's Nashville HQ, with responsibilities ranging from football operations to communications, facilities management, finance, legal, marketing and more. Their staff actually grew so fast they needed more space. Which they were fortunate to find just across the street.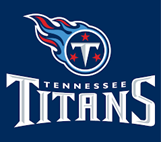 While the location was convenient, moving a substantial number of people there posed an IT challenge: Everyone would need to function just as they did in the original building, which meant reliable IP voice and Internet traffic between the two locations. What made this especially challenging was that connecting the two buildings had to happen very quickly, and the budget had no room for a traditional point-to-point solution. Windstream Fixed Wireless, which is often thought of as a secondary connection, provided the perfect answer.
Connecting two campus locations – no wires attached
The customized Fixed Wireless system with MPLS VPN Windstream implemented for the Titans is built on digital microwave technology designed to deliver carrier-grade Ethernet and IP traffic point-to-point over short distances. By going this route, rather than the more common practice of linking two buildings with fiber, Windstream was able to get the annex site up and running within a few weeks–at a cost savings of about $1,500 per month.
More importantly, quick deployment and cost savings came without sacrificing quality of service or speed. Communications and collaboration run smoothly between the two buildings, and those who moved to the annex continue to work just as they had before, without any IT-related compromise–even in bad weather.
An ideal offensive call for campus-expansion needs
When an organization succeeds at what they do, rapid expansion of facilities will be a fact of life. In those instances where the new space is located nearby within potential line of sight, Fixed Wireless can ensure that extending the existing network can easily support the move, without breaking the budget.
It's just one way among many Windstream leverages advanced technology to assist customers with agility and economy that wasn't achievable with traditional technologies. For the Tennessee Titans, "wireless communications" isn't limited to the free customer experience enhancing WiFi enjoyed by the 70,000 fans who pack Nissan Stadium on game day. Wireless also serves the Titans' behind the scenes team, helping keep the entire organization running at its peak.