Summary
Thomas Parenteau, VP of IT Services at Windstream Enterprise, answers some important questions about making the move to remote work.
Now that remote working is becoming mainstream worldwide, many offices are looking to IT industry experts for advice on enabling their employees to work from home. That's why we've tapped Thomas Parenteau, VP of IT Services at Windstream Enterprise, to answer some important questions about making the move to remote work. As a veteran in the industry, Parenteau's IT Services Team has played a key role in the transition of 12 office locations in the last 14 months, with more on the horizon.
Based out of his office in Texas, Parenteau oversees all Windstream Enterprise IT functions relating to data center infrastructure, device management, end-user support and internal IP networks that power wireless and remote systems. His team is tasked with maintaining all computer infrastructure that supports customer revenue and processing, data, land desktop services, new devices and security, WiFi access, virtual private networks, and most importantly these days, the growing remote workforce at Windstream Enterprise.
Interestingly, Parenteau and team were transitioning many of their offices to remote before the COVID-19 pandemic arrived because of costs and preferences. As he explains, "Windstream Enterprise will analyze access data and WiFi usage to understand how our offices are being used, and if it's not financially smart or digitally safe to keep them open, we go remote."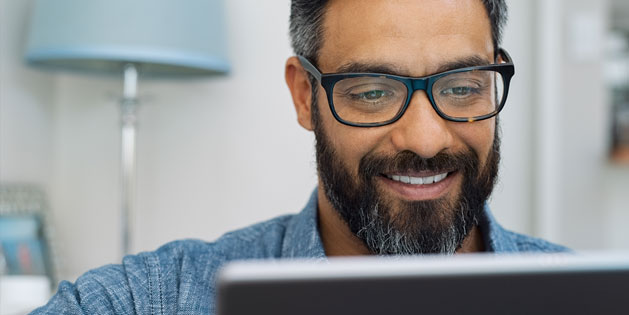 ---
The road to remote starts with planning
Windstream Enterprise employs a detailed planning process with stakeholders before jumping into the actual move. For example, discussing plans with the office facilities team is very important since they will assist with everything from moving hardware and assessing user needs, to closing down server rooms and relocating their functions to larger data centers.
Says Parenteau, "The planning from a facilities point of view is usually a three- to four-month process, but from an end-user perspective, the transition can be very fast. In fact, during the COVID-19 pandemic, we were able to quickly adapt and transition many of our employees to remote working."
---
Checklist for success
After so many successful moves, Parenteau is happy to offer others a robust list of must-haves to ensure a trouble-free transition. He breaks it down into 3 major areas, which include network and hardware requirements, security, and software collaboration tools.
1. Network and hardware requirements
To start, Parenteau recommends that each remote worker meet some basic network requirements.
"Ensure each member of your workforce has at least a 5 to 20 Mbps Internet connection with wired or wireless Internet, as well as devices that are modern—within a two-year cycle," he says. "8GB of device memory is also important."
In terms of the actual hardware like laptops and other equipment used, Parenteau says any device, whether company owned or brought to the table by the employee, must be able to connect with the company-provided virtual private network (VPN) to access internal corporate applications and adhere to corporate security standards.
2. Security
Speaking of security, Parenteau says the most crucial element for any organization is a robust security layer for the connection.
"A security layer that's up to date on patching is an absolute must," he advises. "A security layer that employs multi-factor authentications is best."
The team has deployed a robust VPN layer from Cisco that is able to support stringent security policies to protect both the company and the remote worker. Also, Parenteau says Microsoft Azure is trusted because they interface security policies into the overall infrastructure.
"We needed to do some hands-on technology planning and deployment work to make this happen for our company, but it wasn't difficult, because we had a solid foundation to build upon," he says.
3. Software collaboration tools
Tools of the remote trade can vary among organizations. Windstream Enterprise is fortunate to have an in-house product like ?HD Meeting?® that enables secure collaboration and sharing from remote office locations. In addition, the use of MS Office and other products in the cloud makes the transition a lot easier. Parenteau admits that their partnership with Microsoft allowed them to make use of the cloud to their full advantage, especially since the MS Azure security layer easily interfaced with Windstream Enterprise's security infrastructure. But even without a virtual network, he says that companies can securely use Microsoft products to foster better collaboration among teammates.
"With these tools from Microsoft, you can literally work anywhere, anytime," says Parenteau. "Create and share real-time documents in OneDrive, employ Microsoft Teams, whiteboard in the cloud. There's nothing that can't be accomplished remotely. We even have tools to help with our very heavy commercial layer," he continues.
---
Challenges
Of course, no major transition from a brick-and-mortar office to a remote work situation ever goes off without a hitch, and Parenteau admits that there have been challenges to overcome with each office closure.
"To be honest, regular IT challenges become different because supporting an end user at home is different. Things like slow Internet caused by an overloaded consumer connection can be a challenge, given the size and spread of networks. A residential 20MG pipe to relay information is not like a 1G pipe you may have in the corporate office, so it stands to reason that speed can be impacted by large workloads. You really have to be prepared for that, but in most cases, speed is sufficient to meet the demand."
A more team-oriented challenge comes in the form of the physical distancing between teammates.
"Honestly, you must consider that face-to-face collaboration is lost and it's 365 days a year in the cloud," he says. "Culture change is the biggest challenge, and along with that, implementing any remote policy or program that involves facilitating the use of technology and security. For some, that can be hard to get used to."
Since keeping in touch with teammates is so important, Parenteau suggests using internal social media tools to bridge any gaps.
"At Windstream Enterprise, we have our own internal social media site through Stream to keep our people engaged and updated on a daily basis. That helps so much with collaboration."
---
Results
Overall, the senior IT leader is a proponent of making the switch to remote work, especially if it's a thoughtful transition that employs the right tools, a security-first mindset and company support.
"I think remote working is on par with an office if you employ a virtual private network for back-end functions and make sure your cloud-based documents have security, too," he concludes. "Please, don't sit in your local coffee shop on an unsecured Internet connection to access files and cloud documents! Just make sure you have a good work-from-home policy in force, you inform your employees of the limitations, and you continue to educate them and vendors on your security program on a regular basis. After that, things should be smooth sailing."
Key Takeaway
IT leaders are critical to enabling remote work through a thoughtful transition that employs the right tools, a security-first mindset and company support.