Editor's Note: Over the past few years, insurers have had to quickly adopt digital tools to interact with their customers and support their agents. Virtual interactions replaced in-person meetings, enrollment went online and automated systems let policyholders file claims from their smartphones. And even as the health landscape changes, insurers aren't going back to business as usual. Instead, they're expanding on their high-tech/high-touch approach, using cloud-based services to build custom insurance policies and access real-time analytics.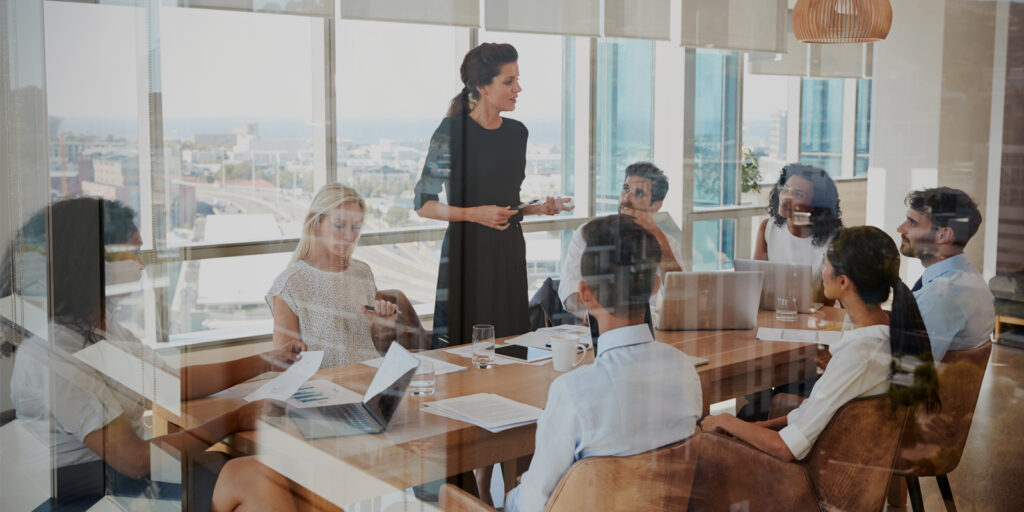 Summary:
With a host of insurers pivoting to digital strategies for service delivery during the pandemic, IT is playing a crucial new role as the industry looks toward even more advanced technologies like analytics and machine learning to design new policies.
The insurance industry is undergoing a sea change, with IT playing a crucial role in rolling out digital customer experiences for policyholders and agents, as in-person meetings all but vanish in the post-pandemic era.
This pivot to digital customer experiences has become a new insurance industry imperative, as a host of insurers like Aflac, Liberty Mutual, MassMutual and MetLife have embraced digital strategies for interacting with and delivering new services to customers—in some cases, integrating advanced cloud technologies such as analytics and machine learning to design new insurance policies.
Bill Pappas, who joined MetLife as head of global technology and operations three years ago to drive the CEO's customer-first strategy, exemplifies the new insurance CIO ethos.
"We are paying very close attention to trends from a customer perspective. We call our approach high tech and high touch because that takes into account the very clear feedback that we're getting from our customers," he says. "They want digital solutions to take the transactional nature from our relationship away in a way that is intuitive and secure, but they want us to be there when it matters the most."
For Pappas, the customer has become the "North Star" in the digital era, and other insurance CIOs concur, as improving the customer experience and operational excellence—not revenue growth—tops the list of insurance digitalization initiatives in 2023, according to a recent Gartner survey of CIOs across 81 countries.
"The customer experience in life insurance has not been very digital," says Gartner analyst Kimberly Harris-Ferrante, noting the very traditional human-to-human interactions in the industry. "Now it's really more about [digital] customer experience and operational efficiency, particularly given we're just coming out of COVID."
The seismic shift toward digital services during the pandemic served as a wakeup call for the insurance industry, which by and large lagged other industries in technology modernization, analysts say.
"In the last few years, the [insurance industry] has taken us in some new directions, being more remote and virtual and changing behaviors than we would have seen in 2019 or before," Harris-Ferrante says.
And for insurers like MetLife, digital customer-centricity means new approaches to serving agents and policyholders alike—without straying from the heart of the insurance relationship, the human touch.
"In some cases we are b-to-b; in some cases we're b-to-b-to-c," Pappas says. "We will digitize mostly the transactional nature of the product, but we do want to safeguard that ability for a person to be there for the customers where that matters the most."
IT as industry differentiator
The Department of Health and Human Services' Health Sector Cybersecurity Coordinating
Insurers and financial services firms like MassMutual, of Springfield, Mass., are substituting face-to-face meetings with advanced, value-added digital interactions with customers. But the impact of IT in revitalizing what insurance companies offer their customers goes well beyond facilitating video meetings and digitized documentation.
Tara Long, MassMutual's newly appointed CIO, points to the company's patented enterprise data application platform and enhanced cybersecurity as integrated digital services that add significant value to its digital customers. For example, digital customers may use biometric login with Touch ID and Face ID for security.
Other key resources that benefit the customer experience include BI and analytics for anything from actuarial pricing to risk selection and customer intelligence, the CIO says.
"There are a lot of self-service capabilities and new digital portals that are going to help service our policyholders as well as our financial advisors," Long says. "There's a lot that goes into our digital transformation. It's a journey with lots of components to it."
Acrisure, based in Grand Rapids, Mich., uses artificial intelligence to build custom insurance policies and financial services for businesses as well as consumer policies. Matt Marolda, the company's chief innovation officer who came on board in 2021, has played a key role developing AI models for "custom-tailored" insurance packages, for example.
The COVID wakeup call
For most insurance companies, the global shutdowns that followed COVID-19 were the tipping point.
When the pandemic hit, Aflac CIO Rich Gilbert felt like the firm's insurance agent business could be a dead duck. Yet Gilbert tapped the company's Hatch Innovation Lab to build a new virtual enrollment system that had its origin in the data center but was quickly redesigned for the cloud amid the pandemic.
"COVID was the digital disruptor. Our agents sell to small, medium, large businesses at their work site and now there was no work site," says Gilbert, who signed on as CIO at Aflac in 2019. "So we had to kind of rethink and reimagine our whole model of engaging with policyholders or potential policyholders."
Aflac's Virtual Enrollment Experience fully utilized the cloud and SaaS solutions in its construction, Gilbert says.
"We needed the speed of the cloud to assemble a new experience for agents to work remotely. The Virtual Enrollment Experience is fulfilled via a microsite customized for each account and is hosted in the cloud," he says. "Each microsite is composed of several components, including product information and videos to inform, a decision support tool to help decide, a calendaring tool to schedule a virtual consultation with an agent, a virtual collaboration platform via Webex to consult on product offerings, and a connection to enroll and e-sign to complete the process."
Aflac also expanded its marketing outreach to direct customers to microsites where they can learn about Aflac's supplemental cancer insurance, set up a virtual meeting with an agent, and use the homegrown system to sign on to policies. "We actually built a whole new enrollment platform much like an Amazon capability," Gilbert says.
Building for tomorrow
With new platforms evolving, insurance CIOs are eyeing new possibilities for the future.
Liberty Mutual, an industry leader in digital transformation, operates a hybrid cloud infrastructure built primarily on Amazon Web Services. Roughly 60% of Liberty Mutual's data runs on the cloud and taps into an array of business applications and analytics dashboards that yield real-time insights and predictions, recently-retired CIO James McGlennon told CIO.com last year.
The insurance company under his direction spent 17 years developing a robust platform that today enables consumers to access an automated claims system that uses chatbots, cameras, and e-mail to initiate a claim and rent a car while a machine learning model analyzes the photograph of the damaged vehicle to detect whether its airbag has been deployed, for instance, and to determine immediately whether a vehicle is totaled or the damage is limited to a fender bender.
That's today. The platform will enable data scientists to build the next generation of applications for its consumers of the future.
"We're really trying to understand the metaverse and what it might mean for us," said McGlennon. "We're focused on augmented reality and virtual reality. We're doing a lot on AI and machine learning and robotics. We've already built up blockchain and we'll continue with all those."
These new customer digital experiences extend well beyond requiring customers to fill out policy applications digitally or use chatbots for answering basic insurance questions. When designing modern policy applications for digital customers, data scientists at insurers will continue to use the cloud, advanced data tools, business intelligence and machine learning models that will change the entire business practices—not just the method of communication.
This article was from CIO and was legally licensed through the Industry Dive Content Marketplace. Please direct all licensing questions to legal@industrydive.com.
Windstream Enterprise can help your organization deliver on the potential of cloud connectivity.
Key Takeaway
The insurance industry is exploring the metaverse, augmented reality and robotics to build on its implementation of the cloud and analytics as it seeks to provide new digital experiences for customers.