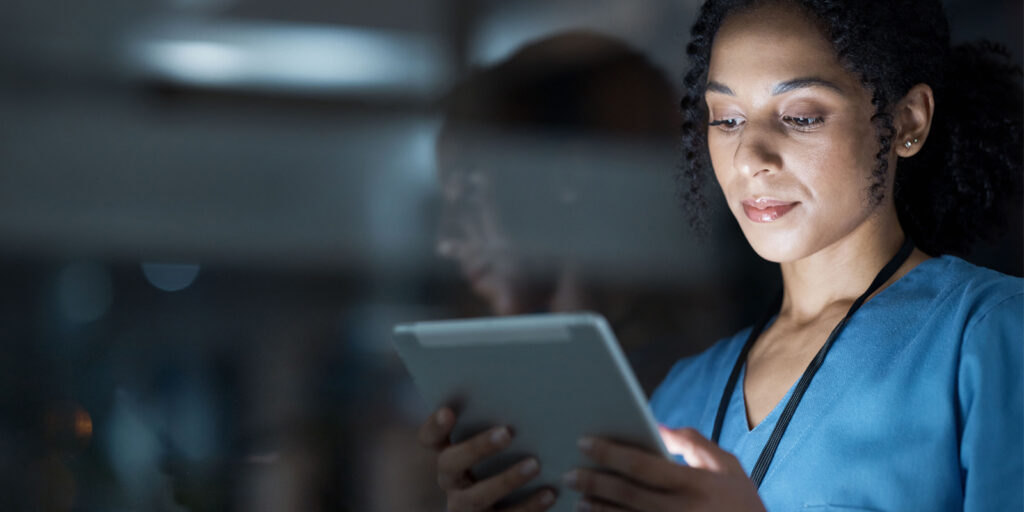 Summary:
Looking for ways to lower costs and free up your internal tech resources? Partnering with an IT managed services provider can help you make significant strides towards these core business goals.
Your customers depend on your organization to provide the highest-level products and services. Your employees rely on you to provide a great environment in which to work, with easy access to the tools and connectivity needed to get their job done. Your organization, at the same time, requires reliable and seamless access to connectivity and the latest technology to grow the business. That's a lot of needs for you to meet!
Designing, implementing, maintaining and troubleshooting everything to perform at its best entails significant resources, time and expertise from your IT team. But every dollar and hour spent on your infrastructure consumes resources that could instead be used for innovative projects to position your company as an industry leader.
Managed services could be the answer you need.
What are IT managed services?
Organizations of all sizes are increasingly turning to managed services to support their IT needs. With managed services, you can expect a partner to oversee designated aspects of IT functions and processes—leaving your team to focus on strategic priorities that drive business outcomes, improve your security posture and deliver exceptional customer experiences.
With IT managed services, you have options. Organizations can work with an IT partner to upgrade their existing infrastructure and technology platforms, handle all IT tasks or even function as their IT department, with the business employing no in-house IT professionals. Alternatively, your organization can benefit from consulting and managed security solutions to protect your most important data assets and properly address the increasingly sophisticated cybersecurity environment.
IT managed services can be a good fit for a wide range of industries, from retailers and financial institutions to healthcare and manufacturing companies. Regardless of the industry, businesses turn to managed services to allow them to focus on their primary business without distraction. Enterprises also use managed services for special projects or to allow their IT staff to focus on innovation or digital transformation.
Windstream Enterprise's IT Managed Services offerings, for example, connects your organization with professionals experienced in a wide range of network and security solutions. If your organization has recently migrated to a new network environment or has a migration planned in its future, these tailored services can be a great way to provide the extra IT support needed without overloading your internal teams.
6 benefits of managed services
Enterprises typically see immediate and significant benefits from working with an experienced full-service IT managed services provider. Those typically include:
Lower costs. Hiring full-time staff for IT services is often a significant portion of that department's budget, especially considering other accompanying costs such as training. Most companies find that the cost of managed services is much lower than the cost of adding the equivalent number of full-time employees. And cybersecurity partners can also help save your business money by deploying proactive monitoring techniques, reducing your risk of a costly incident. Additionally, experts focus on monitoring the network to ensure it's up and running to reduce downtime.

Enhanced flexibility. Many IT departments do not have enough work to justify a full-time employee, or perhaps they need expertise for a special project that exceeds the skills of their current team. Managed services are a great way to allow companies to expand upon their team's existing skillset and services, whenever and wherever they need. Working with an IT partner is an effective way to get your company ready for a cloud migration without taking on the permanent cost of additional employees.

Reduced recruiting and training resources. Finding and hiring a person with the right skill sets requires significant resources both from HR and IT departments. And since skilled IT and security professionals are in high demand, retaining that talent is also challenging. An IT partner can provide you with the expertise you need right away—no more waiting weeks or months to find the right person. You can often add new services within a few days and get started right away.

Greater ability for your team to focus on your core business. Your expertise is in your specific business—retail, manufacturing, healthcare, etc. Every hour spent managing IT is time that's not being used to grow your business. A managed services partner can keep your tech infrastructure operating smoothly while your team focuses on tasks that only they can do.

Unlimited access to skilled experts with specialized skills. With managed services, your new team members show up with the professional skills required to fulfill your specific needs. Additionally, managed services providers like Windstream Enterprise have access to a team of experts with decades of experience that would often be out-of-budget for many businesses.

Comprehensive and integrated strategy. When you outsource to multiple vendors, or even different departments in your own organization, the results are often disjointed. By working with a managed services provider that includes a wide range of services, such as remote infrastructure management, managed network and cybersecurity services, and hybrid cloud transformation, your organization functions at a much higher level because all components work together to achieve your organization's goals.
Choose Windstream Enterprise for IT Managed Services—because we get IT
With its newly expanded managed services offering, Windstream Enterprise can design deploy and manage all your IT infrastructure remotely—freeing up time and resources for you to focus on what matters most to your company. Additionally, with specialized cybersecurity experts on staff, Windstream Enterprise has the latest knowledge of threats, trends and technology to keep your organization secure. With extensive experience supporting digital transformation across a variety of industries, Windstream Enterprise has the expertise you want in your IT team as you prepare your organization for future success.
Start today by connecting with one of our IT Managed Services experts.
Key Takeaway
Windstream Enterprise IT Managed Services enables business agility and digital transformation strategies for enterprise organizations with a comprehensive suite of managed technology and security solutions.