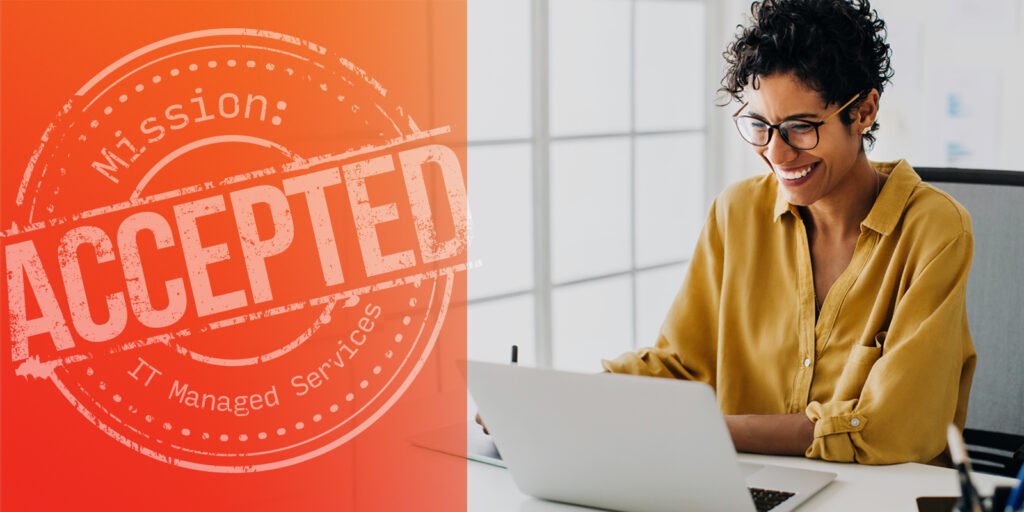 Summary:
What does the launch of Windstream Enterprise IT Managed Services mean to you, our customers? Learn about this entirely new set of curated solutions designed to ease the heavy burden tied to demanding operation and optimization of modern technology.
If there's one thing that unites businesses across all industries nowadays, it's change. Every enterprise is being forced through a rapid and challenging era of digital evolution that requires modern technology and ample resources to support it. Yet when I speak to customers, I hear the same thing over and over: Technology is advancing too fast, and their IT resources are dwindling.
These business leaders are finding their organization in a position where they can't move fast enough to keep up with the pace of enterprise transformation driven by increasingly complex IT environments, the rise of cloud adoption, ever-evolving work environments and shrinking IT departments—not to mention the growing security requirements they severely need to defend against today's most sophisticated and harrowing cyberattacks.
Furthermore, the demand for tech talent is a growing obstacle for businesses and will continue to be one for several years to come. According to Gartner, 86% of CIOs reported facing more competition for qualified candidates and 73% were worried about IT talent attrition. This overwhelming combination can lead to slowed business growth and development, and will ultimately impact their bottom line. It's no surprise these leaders are crying out for help.
That's why I'm thrilled to announce the launch of Windstream Enterprise IT Managed Services, an entirely new set of curated solutions that ease the burdens related to the operation and optimization of technology.
A reimagined approach
Through the jumpstart of this new strategic alliance program called IT Managed Services, we are partnering with ATSG—a leader in the most recent Gartner® Magic Quadrant™ for Managed Network Services—to deliver an incredibly powerful combination of solutions that will enable customers to drive business outcomes that fuel their success. These managed services are paired with our award-winning cloud-enabled connectivity, unified communications and security solutions—tools that are essential to growing and maintaining business in this swiftly evolving industry.
This partnership enables Windstream Enterprise clients to immediately leverage: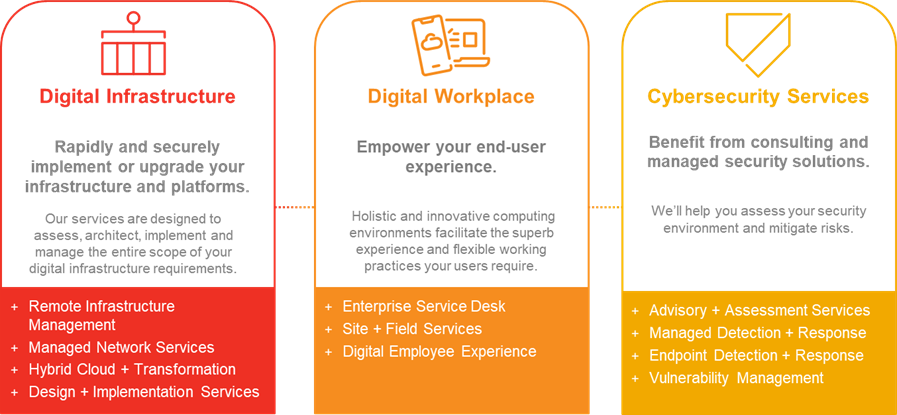 These critical managed services remove these obstacles and relieve overtaxed IT staff from the weight of maintaining complex IT environments themselves. By transferring responsibilities to our team of technology experts, IT Managed Services from Windstream Enterprise is able to help augment an enterprise's agility so they can free up their time and resources to focus on driving better business outcomes and customer experiences. We are elated to bring this industry-leading offering to market and provide an impactful solution to our clients for the problems that keep them up at night.
Our customers can expect the following business challenges to be solved by IT Managed Services:
Delivering consistent customer experiences: IT infrastructure and services play a key
role in modern enterprises' ability to deliver routinely positive customer experiences.
Finding tools that work: IT operations are often forced to piece together a mix of third-party tools while also developing their own internal platforms.
Balancing budget with solution requirements: While the demand for more complex IT and security solutions increases, organizations are faced with tighter budgets and rising costs.
Modernizing technology: Organizations must effectively enable digital transformation across dynamic and distributed work environments.
Shifting—and growing—responsibilities: IT is increasingly asked to be at the table for strategic business decisions, as well as own the tactical day-to-day management of IT infrastructure and services.
Focus on what matters most; leave the rest to us
I've personally been waiting for this moment—not because it's what I want, but because it's what the marketplace wants. It's what our customers are ceaselessly asking for. It's our honor to be there for our clients and guide them through this time of immense transition and change—to drive meaningful experiences and the results that will propel their business forward.
We are so confident in our ability to power modern work environments through our strategic connectivity, security and collaboration solutions; we guarantee your complete satisfaction. No other managed service provider makes such a bold promise to its customers. Because at Windstream Enterprise, we get IT.
Ready to manage it right?
To learn more about IT Managed Services from Windstream Enterprise, visit our website. Ready to take action? Connect with our team of experts who will help tailor the best solutions and services to your business needs. We look forward to serving you!
Key Takeaway
Explore IT Managed Services from Windstream Enterprise—a comprehensive set of IT solutions guaranteed to increase efficiency, reduce costs and seamlessly power their digital transformation.