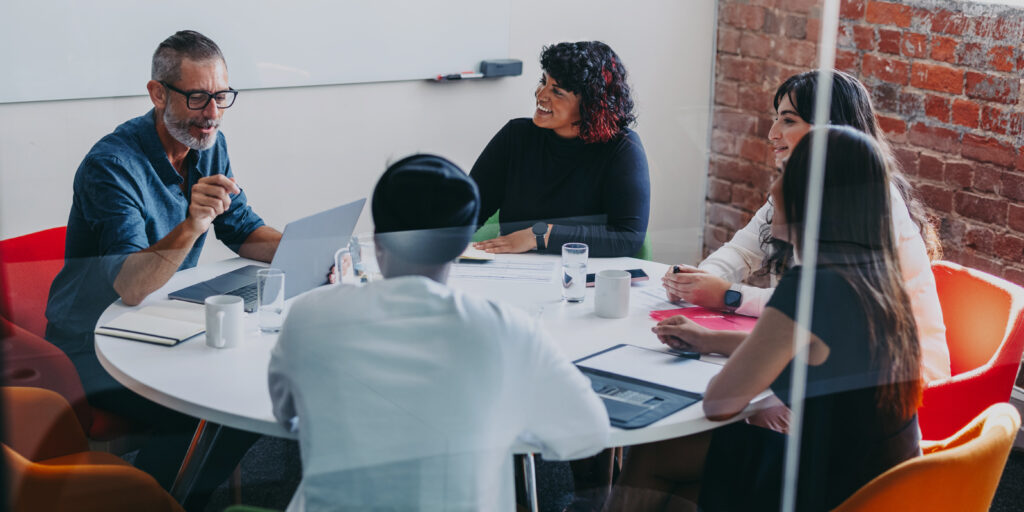 Summary:
While networks have always been IT's domain, cloud migration—and the data security risks it poses—has caught the security team's eye. That's why IT, security and leadership need to work together to build a secure, high-performance cloud solution.
There's no denying it: Remote work is here to stay.1 However, as workers log on to their employers' networks from home or public WiFi hotspots, they expose vulnerabilities that cybercriminals can exploit. The result? Ransomware and malware attacks on enterprise networks have skyrocketed.2
In response, many enterprises are upgrading their outdated and inadequate MPLS networks to a Secure Access Service Edge (SASE) solution based on cloud-delivered security and SD-WAN connectivity. Further, organizations that already use SD-WAN are looking at Security Service Edge (SSE) to beef up their security—and the efficiency it delivers on the design, deployment and ongoing management of the network.
While it's no surprise that organizations are moving away from a traditional hub-and-spoke network to a converged networking and security architecture, what is surprising is who increasingly initiates that change.
Who drives secure WAN adoption? It's usually not IT.
To explore the topic of SD-WAN migration from legacy networks, we commissioned Forrester Consulting to conduct an online survey with IT and line-of-business leaders from various industries. According to Forrester, the decision to implement a secure SD-WAN is usually initiated by the enterprise security team and not the network team. Which makes sense: The security team's mandate is to protect the business by ensuring the safety of company data and assets.
Bringing everyone to the table
To implement network migration, network and security teams will need to work together. However, this new duality dynamic introduces new challenges, from designing and deploying to coordinating post-migration. In particular:
How to design, deploy and manage dispersed sets of firewalls, intrusion detection systems (IDS), intrusion protection systems (IPS) and other security services to protect all internet traffic
Having the internal resources with the appropriate skill set to design, deploy and manage an SD-WAN infrastructure
Managing the increased number of WAN service providers that comes with using internet connections from the office
Solving the expertise puzzle
Even though security and IT operate as separate teams, they both share the same problem: Finding pros who can migrate, manage and maintain secure cloud networks. This has led many organizations to depend on network operators or managed service providers (MSPs)—88% overall, according to Forrester.2
For the security team, managed security lets them stay on top of the latest threats and compliance. It keeps critical data safe while eliminating the need to adopt new tools and hire new resources.
For IT, managed services help them keep up to date with new tools, technology and knowledge—while allowing in-house IT staff to focus on higher-value tasks.
Meanwhile, leadership gains the assurance of a coherent networking and security plan tailored to the unique needs of the organization, with qualified professionals who act as partners overseeing every step of the migration process, from whiteboarding the solution to deployment and operations.
5 key recommendations to accelerate the roll-out of a secure cloud network
For a successful migration to an SD-WAN-based SASE network, Forrester offers these key guidelines:
Form a migration team that includes both networking and security experts
Clarify Zero Trust edge requirements by determining how access and applications will be secured
Identify all types, amounts and priorities of traffic flowing into and out of the sites by application
Define what degree of management is needed to successfully support the site and understand the metrics and service-level agreements (SLAs) required to meet customer and business expectations
Find a service provider that offers a suite of fully managed services, including access
Choose a vendor that offers all the expertise and solutions you'll need
Today, networking and security go hand in hand. It's impossible to implement a network without evaluating the security requirements—and whether you've got the right people and skills to bring it to life and keep it running smoothly.
Windstream Enterprise has a seasoned, interdisciplinary group of professionals ready to work with you to find the right solution for your business. For a recent example, check out how we helped Security Vault Works increase resiliency and scalability by transitioning their legacy MPLS network to the cloud with next-gen connectivity and security solutions.
To help you implement cloud security more effectively, read our report created in partnership with Forrester.
---
Resources
Smith, T. "Why remote work is here to stay." Moodle, April 13, 2022.
"Shift Your Network Thinking to SD-WAN and Security." A Forrester Consulting Thought Leadership Paper. Commissioned by Windstream Enterprise, March 2022.
Key Takeaway
It will take less time to roll out SASE if your networking and security experts align early—and if you work with a partner who offers all the expertise and solutions you'll need.