Summary
Digital transformation is taking place everywhere around us, affecting every single organization. Businesses are responding by merging their networking and security to solve for increasing complexity, rising cost and growing pains.
Most organizations are going through some form of transformation to support the ongoing digital evolution taking place throughout every industry. Global demand for highly secure connectivity services is shaping the future of enterprise network architecture.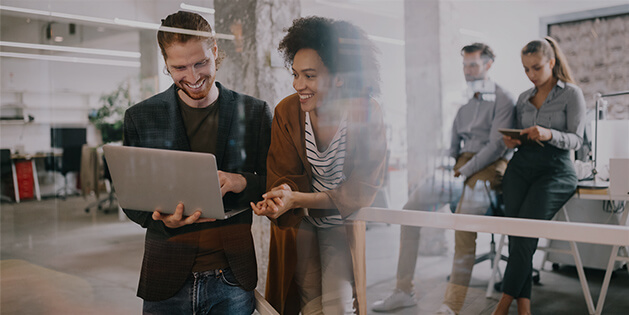 The world we live and work in today is made up of distributed enterprises that have multiple branches and remote workers, as well as cloud-based apps and services that can be accessed from anywhere, anytime. These shifts call for a completely new approach: The combination of networking and security into one construct. This convergence of these two technologies is known as SASE, short for Secure Access Service Edge.
Digital transformation didn't happen over night
The merging of networking and security is something that's been predicted for a while now, yet many companies were not ready to embrace this shift at first. But there were a few factors in play leading up to today's environment that we can thank for changing this mindset.
Globalization has been a driver factor for digital transformation. Businesses could open remote branches anywhere, hire employees from any location and move apps quickly to the cloud at a global scale.
With this, there was a growing need to connect remote office and branch locations to data and applications. In former years, this was happening with MPLS; but this antiquated technology has a high cost, has low bandwidth and is super rigid—making it hard to meet the needs required of digital transformation. SD-WAN would soon follow MPLS as a solution—increasing network performance by offering a resilient and agile solution that enhances and simplifies WAN performance and management. The entrance of SD-WAN in the market prompted enterprises to rethink their security envelope, given how SD-WAN adds new layers of intricacy for businesses to handle.
Up next came cloud migration—offering a way for companies to make it easier to scale and become global by moving applications to the cloud via SaaS, IaaS and PaaS. The need for more technologies would arise in order to secure data that moves in the cloud, such as virtual firewalls and cloud access security brokers (CASBs). By this point, complexity is an understatement and this move to cloud-delivered software created a shadow IT problem where IT departments were not always aware of what technology was in play for their organizations.
As if this landscape wasn't complicated enough, the demand for remote connectivity spiked during the pandemic. In earlier legacy days, organizations would rely on VPN appliances to accommodate mobile users. COVID-19 exacerbated the intricacy of the matter, with IT teams left to struggle with this maze of unconnected network and security solutions that left behind many gaps and hindered performance.
Things look (totally) different with SASE
SASE allows organizations to deliver protected networking and security services by providing all workers full access to company applications and resources alongside a much simpler connectivity model for cloud-forward enterprises, with security functions wherever they're needed.
It does so by disassociating the network underlay from the overlay and moving the overlay to the cloud—allowing IT teams to get rid of legacy on-premises technologies (like traditional firewall appliances) and converge network and security into one ecosystem. Furthermore, SASE supports secure cloud optimization by providing a single platform composed of numerous security elements, including CASB, ZTNA, SWG and FWaaS. These built-in security tools provide unparalleled connectivity and security to cloud resources.
Another way that things look vastly different with SASE is that with this architecture, organizations can let go of those VPN concentrators and appliances that add complexity to the environment for IT teams to manage. That, and the fact they are not flexible: Think back to the pandemic where businesses needed to dramatically scale up, down or out. This was a challenge then, and continues to be one with the ongoing supply chain issues that are happening.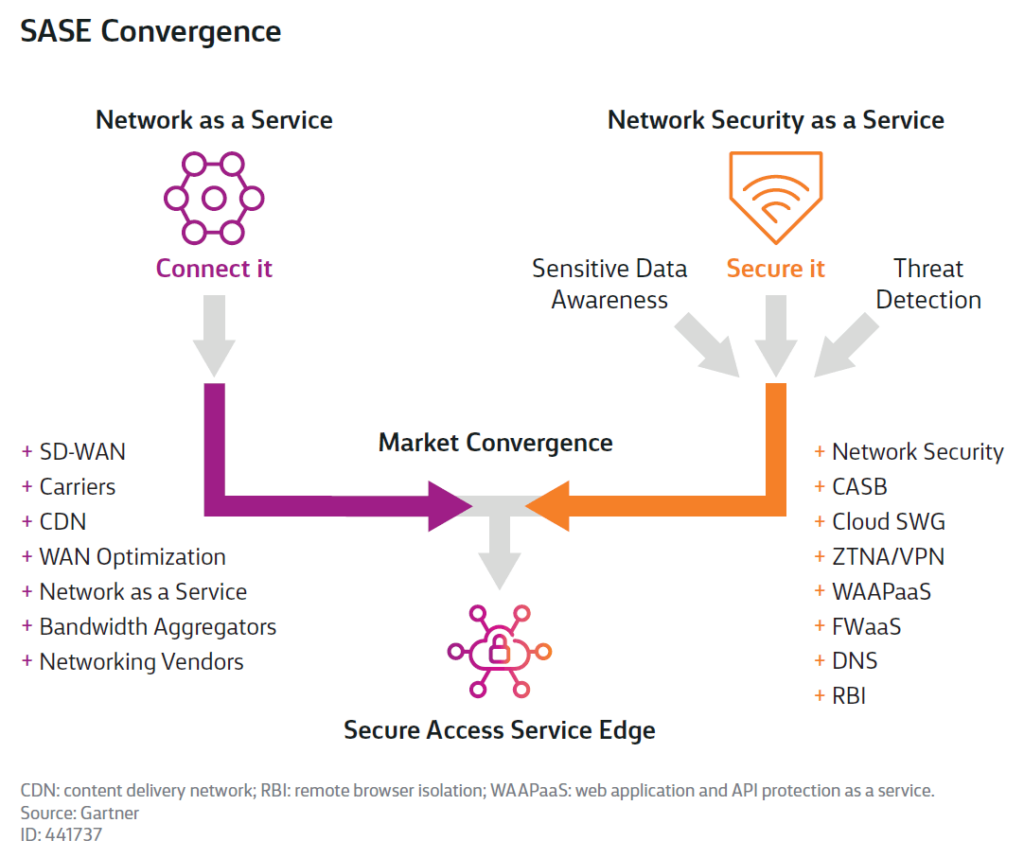 SASE is compatible with digital transformation
Digital transformation is all about speed, and things seem to be happening faster than we could ever have imagined. Satya Nadella, CEO of Microsoft, stated after the peak of the pandemic, "What we have witnessed over the past year is the dawn of a second wave of digital transformation sweeping every company and every industry."
Businesses are failing for not evolving fast enough, or not evolving at all. We already know that legacy networking and security solutions are inhibitors of modernization. Any organization—large or small—can tap into the right tools and technologies to thrive today's fast-paced, volatile world.
Seamlessly delivering networking and security solutions from one platform—via SASE—is the future of the enterprise network. In a recent conversation I had with Yishay Yovel, CMO at Cato Networks, we discussed how the essence of SASE is all about converging networking and security in a way that improves network performance, simplifies operational complexity and enhances security posture for an organization. And not only does SASE offer better security, it does so with greater features, functionality and visibility.
Advantages of our SASE solution
Windstream Enterprise is the first and only managed service provider in North America to offer a fully-integrated SASE solution, powered by Cato, and choosing us as your managed SASE provider comes with a heap of benefits. For one, we offer flexible service management, allowing you to choose whether our experienced staff in our Cyber Security Operations Center (CSOC) fully manages your network or works with your IT staff to co-manage the monitoring and responding of issues in your network.
Secondly, we offer the ability to provide, manage and monitor a diverse portfolio of internet access services, including circuit testing and ticketing. Our solution portfolio expands to our other many strategic connectivity and collaboration offerings, including OfficeSuite UC®, LAN Services, along with professional services to assist with network design, installation and validation.
Lastly, clients gain access to Windstream Enterprise's WE Connect portal, providing a single pane of glass digital experience for all products, services, billing, order status and trouble tickets—along with complete visibility and co-management, of course.
Interested in learning more about SASE from Windstream Enterprise? Click the link below to find answers.
Watch a reply of our recent webinar with Cato, SASE is Transforming the Enterprise Network.
While you're at it, don't miss our next webinar with Cato Network on July 19 to learn about how ZTNA and SASE work together to replace legacy VPNs.
Key takeaway
SASE is enabler of digital transformation. This integrated networking and security solution can help any business keep up with the demands of distributed work environments.