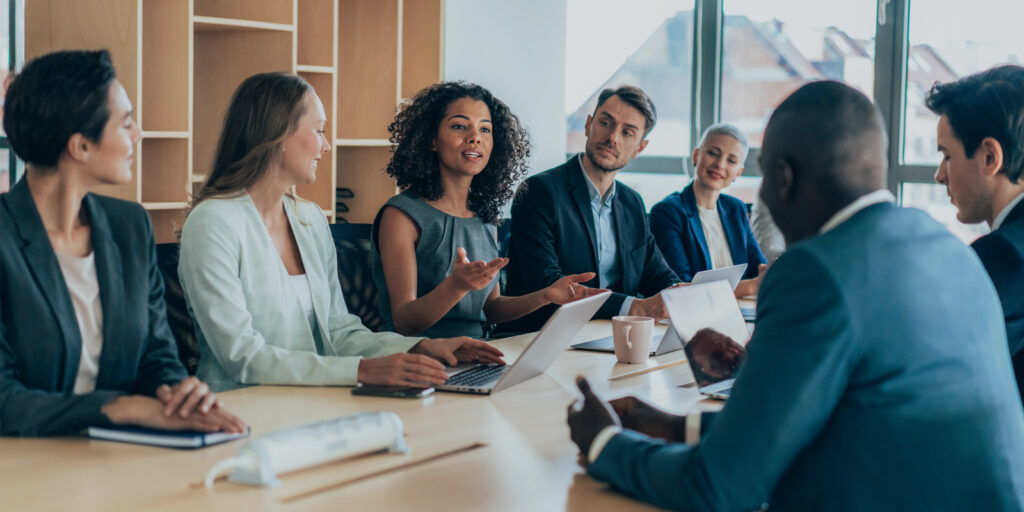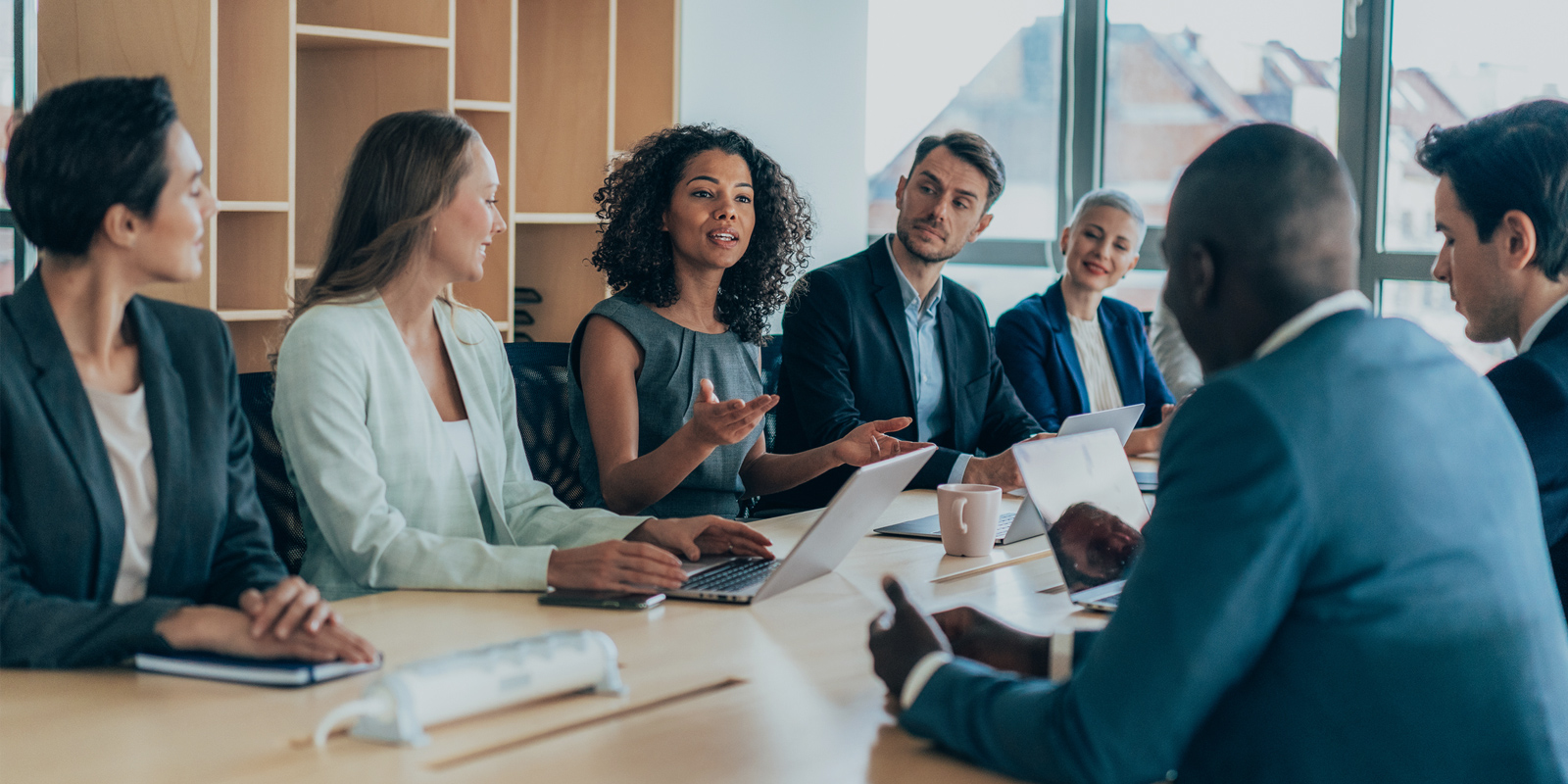 Summary:
The past three years have tested your leadership beyond reasonable expectations. Now is the time to tap into a next-generation networking security to make your life, and the lives of your C-suite companions, more productive. Read how Secure Access Service Edge (SASE) helps meet your team's specific goals.
Business leaders are always hyper-focused on driving business results, but the challenges they face this year require greater attention to navigating turbulence seen across the economy and all industries. The C-suite has to find creative ways to balance how to quickly get products to market, rapidly integrate acquisitions, open new locations and regions to seize business opportunities, while maintaining optimal service for employees, partners and customers. All of this while reducing risk, responding to emerging threats and maintaining data privacy and regulatory compliance.
Fortunately, technology has created a new digital business model to meet these challenges—one that is more dynamic, agile and competitive. A digital business has many pillars, including physical and cloud data centers that host applications and data, public cloud services that support business workflows and security solutions to prevent and detect cyberthreats and protect the business against data theft and loss.
What connects these pillars is a common underlying infrastructure: It's the secure network that connects them and provides the ability to power and protect the digital business.
Finding solid ground with SASE
To provide a secure network that supports all the needs of a digital business, C-level leaders are turning to modern-day solutions like Secure Access Service Edge (SASE). SASE is a new IT architecture that converges networking, access and security capabilities into a single global cloud service. In doing so, it eliminates the complexity, rigidity and costs associated with the procurement, deployment, and management and numerous point solutions that comprise the enterprise network and security infrastructure.
The focus on "convergence" within SASE creates an agile, scalable and elastic platform that can support the business today and in the future. And because of these benefits, Gartner forecasts that total worldwide end-user spending on SASE will reach $9.2 billion in 2023, a 39% increase from 2022.
As a business leader, you might be wondering how SASE meets the goals of each member across your C-level team. Allow me to outline how it works:
CEO goals
The CEO's role is to guarantee the business delivers the maximum value to customers, employees and shareholders. The network is the glue that securely connects all stakeholders to deliver the value customers expect and to create the growth and profitability outcomes you are working towards. SASE provides a successful infrastructure that will:
Support growth. When opening up a new region, business location, or a manufacturing facility, the need to quickly and securely connect it to the fabric of the organization to ensure optimal employee productivity and smooth service delivery.
Streamline productivity. For sales team to close business or for customer service to support the customers, they need an optimal and secure access to many cloud-based business applications.
Reduce risk. As the business becomes more distributed, the "attack surface" is expanding. Employees should be protected against threats wherever business is conducted – in the office and on the road.
Remove constraints. The old network is expensive, and bandwidth constrained. A business can no longer afford to have an infrastructure that is an inhibitor to growth.
CFO goals
For the CFO, it's all about ensuring the business operates efficiently and securely. SASE enables an organization to:
Get more value for your network spend. Old networking technologies, such as MPLS, rely on a provider service-level agreement (SLA) to ensure predictable performance, uptime and time-to-repair . The premium to ensure this SLA is sky high, depriving the business of resources needed to operate optimally. SASE from a managed service provider should include two internet connections to deliver higher capacity and better resiliency at a much lower cost per megabit.
Expand the business. When an acquisition is announced, there is a pressing need to merge the acquired company into the company's business platform. Working with legacy providers means that the acquired company needs to be retrofitted into their operating model—their connectivity, their security, their processes. This takes a long time, particularly when a business needs and want is to move quickly. A cloud-native SASE solution allows a business to "plug" the acquired company resources—applications, branches, and people—into a common platform that enforces business policies on anyone connecting to your applications and data.
Mitigate cyber risks. The biggest cyber risk for most organizations is skills and resources. There's too much data to analyze and too little expertise to apply, so many organizations are finding it difficult to maintain a strong security posture across the expanding threat landscape. SASE's cloud-based security offloads significant grunt work from the IT team so they don't need to spend time on routine infrastructure maintenance. Converging and synchronizing multiple security services reduces the chance of human error that can be exploited.
CIO goals
The CIO's primary goal is to deliver a cost-effective technology platform that can enable the business to operate optimally, pursue new opportunities and mitigate risks through strong security posture. Here's how SASE supports this initiative:
Provides a better network for less money. The high cost of legacy MPLS per megabit forces IT to procure as little capacity as possible, and adding a redundant MPLS connection is often cost prohibitive. This is a critical challenge as bandwidth demands are rising due to cloud migration and adoption of cloud-based services and the need for resiliency
Improves agility to support the business. IT is often perceived as an inhibitor to the business because adapting IT infrastructure to new requirements such as acquisitions and opening new locations takes too long. SASE rapidly integrates any location, cloud or mobile user into the business network and security platform, with any internet connection
Strengthens security in the face of skills and resource shortage. The IT workforce shortage is no secret. According to the Bureau of Labor Statistics, it is estimated that by 2026, the shortage of technical talent will exceed 1.2M engineers. The network security space is comprised of multiple vendors and layers of security, each with its own configuration, policies, and events data. Businesses need skilled staff to operate these tools correctly and make sense of the data. SASE's cloud service platform offloads the tedious maintenance work and enables a business to leverage outsourced experts to detect and prevent network threats and augments an IT staff with hard-to-find skills while reducing exposure to data breaches.
CISO goals
CISOs are responsible for making sure an organization is securely conducting current business and pursuing new opportunities around this objective. SASE supports in the following ways:
Ensure enterprise-grade security is everywhere. A high risk of exposure exists at the weakest link. A remote branch or a mobile user may not benefit from the same level of protection as a major office or a datacenter. Legacy security solutions are capacity constrained—a small location may not get the same protection as a big location because the funding may not be available. SASE consolidates the protection engines into the cloud and then deploys them globally enforcing the same policy on all users and locations.
Augment skills through managed services. One of the areas that are most vulnerable for many enterprises is threat detection and response. The reason is the need to apply ongoing resources to analyze, correlate, and act on the numerous indicators of compromise that are generated by the prevention engines. SASE from a managed service provider delivers a managed detection and response service that leverages skilled security analysts to continuously monitor security events, identify anomalies, verify malware infection and assist in remediation.
Use automation to replace grunt work. Poor maintenance of premises-based security infrastructure weakens security posture and creates the exposure that allows adversaries to gain a foothold in the network. Yet, an avalanche of critical vulnerabilities forces an IT team through a patching drill to close these security gaps. With cloud-based SASE, a business doesn't need to maintain security infrastructure, it's maintained by the managed service provider. And you'll have visibility and co-management control via a single pane of glass portal.
Make an executive decision on SASE
Networking and security infrastructure is the technology bedrock of any organization. Business leaders often overlook the impact IT architecture has on their ability to drive the business to be more competitive, operate more effectively, and mitigate risks. This, in a nutshell, is the promise of SASE.
SASE evolved from the realization that enterprises no longer need the "next big security feature", or the "next big improvement in performance". Rather, it is how technology is delivered to serve the business, that will determine the ultimate value it provides to the business. In today's fast-moving markets, the networking and security architecture must be global, agile, boundless, optimized and inherently secure. And, it must be highly automated, because resources and skills will remain scarce for the foreseeable future.
Windstream Enterprise SASE powered by Cato Networks delivers these network and security features in a converged cloud-native platform that ensures business and security policies are synchronized.
Key Takeaway
Ready to elevate your network performance and security, while simplifying overall management? Leverage the power and flexibility of a SASE solution expertly managed by Windstream Enterprise.