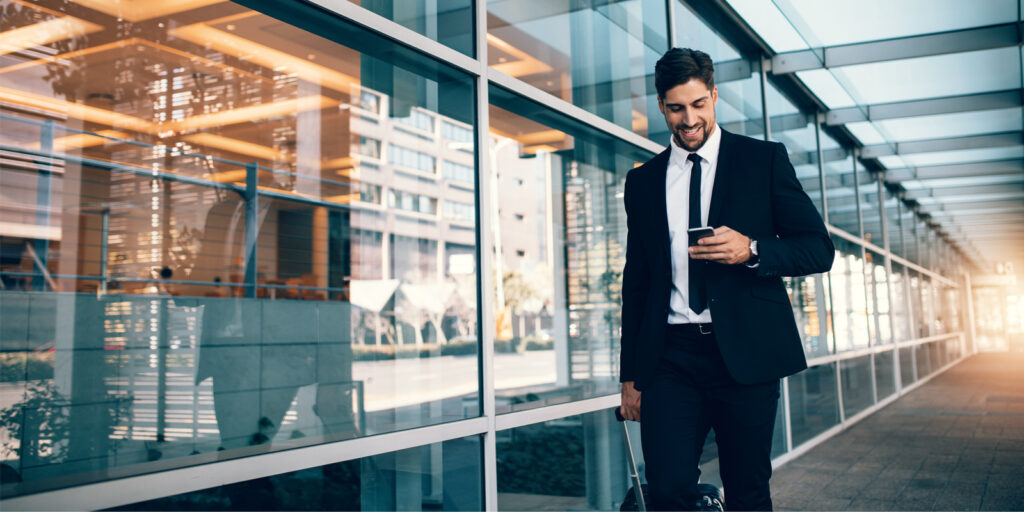 Summary:
Is your network constrained, difficult to manage and lacking integrated security? Here are 7 reasons SASE might be the next best thing for you and your business.
In the ever-evolving world of IT technology, it can be easy to fall behind and lose out to the latest, most advanced capabilities available to you and your business. Secure Access Service Edge, known as SASE (and pronounced "sassy"), is the newest, most effective way for businesses to combine seamless connectivity through SD-WAN and all the security you could possibly dream of into one single cloud-native solution.
This means that all traffic from both an office, and across all of your hybrid or remote workers employees, is driven to a local SASE gateway through SD-WAN devices, which then applies s network and security policies to the traffic. Internet. Simply put, SASE works as a lean, agile network security tool to make IT operations less complex and costly while making management of the solution significantly more visible.
Interested in learning the specific use cases of SASE that are certain to help your business? Here are 7 reasons why this modern IT framework should be considered:
1. Increased capacity and performance
If your business relies on MPLS (Multiprotocol Label Switching), chances are that you are currently paying more for less. With constrained capacities, slow deployment and unpredictable performance, MPLS is an antiquated network technology. Alternatively, SASE uses high-capacity Internet links by connecting its network of gateways with a global private backbone that delivers better performance and predictability as MPLS at a lower cost. SASE can also be implemented within a few days, or even within hours. Once connected, SASE boosts usable capacity and improves resiliency everywhere, optimizing performance and maximizing throughput to both on-premises and cloud applications.
2. Optimized global connectivity
Having limited, inconsistent and sluggish connectivity is not ideal, to say the least. As mentioned in the previous reason, the network of gateways connected to a private backbone are globally connected. SLA-backed network providers and built-in WAN and cloud optimization allows SASE to deliver a predictable, low latency network experience worldwide. Customers and businesses who suffer from high latency and network inconsistency across their global locations will find that SASE creates a far superior user experience on-premises and on cloud applications compared to the public Internet or even MPLS.
3. Secure branch Internet access
With SASE, it isn't necessary to backhaul Internet traffic to separate datacenters or to deploy and manage different branch network security appliances and solutions. SASE solutions enhance and simplify branch office WAN security with a completely built-in, cloud-delivered network security stack. SASE synchronizes all security policies and updates implemented in the cloud and immediately applies those for all locations and users.
4. Cloud acceleration and control
With SASE, you no longer need to rely on legacy access methods which are not well suited for cloud connectivity. Rather than ill-performing cloud traffic management, SASE routes cloud traffic from all network edges over its global private backbone to the gateway closest to the cloud data centers. These gateways share the data center footprint of major cloud providers. This makes the latency between the SASE framework and these providers practically zero. Optimizing cloud application access for your operations is as simple as adding a single application-level rule defining where cloud application traffic should leave the SASE cloud.
5. Remote access security and optimization
Unlike legacy VPNs, SASE solutions support 24/7 access for the entire workforce, including mobile and remote users. SASE uses Zero Trust Network Access (ZTNA) technology to limit users to the resources they're allowed to see. Mobile users are not treated as second-class citizens of the network and security infrastructure with SASE. The SASE security stack protects them against threats everywhere and enforces application access control.
6. Work from home
The support for remote workers isn't present in just the security provided by SASE, it also includes scalable cloud-native infrastructure and management (plus security) policies as they utilize site-to-site and cloud connections. This advanced framework also allows for the enablement of self-service provisioning of VPN client software to all remote users, remote or otherwise. Legacy VPN products struggle to support what SASE can breeze through by providing a cloud-scale platform that optimizes and secures traffic from thousands of users. With SASE, remote workers get the same fast, secure network and application experience—and the same productivity—they had at the office.
7. Greater visibility and monitoring
SASE simplifies management by allowing the entire network and security infrastructure to be configured, managed and reported on from a single console. This makes switching back and forth between consoles to gather vital information unnecessary and enables timely and efficient troubleshooting of network and security issues. An enterprise has improved visibility into any network and security issues, with easier optimization and troubleshooting and a consistent set of policies across WAN, mobile and home deployments. Depending on the provider, UX issues can be addressed easily by the IT team through real-time analytics on any network issues.
Is SASE right for you?
If one or more of these reasons resonated with your business, SASE is the next step for your consideration to improve daily operations. SASE is a great way to upgrade to a single, agile, cloud-native solution that introduces higher levels of operational and cost efficiency.
If you want even more detail around the 7 top use cases for SASE, check out this whitepaper. To learn more about how Windstream Enterprise can help you implement SASE on a holistic and high-performance network with integrated security, visit windstreamenterprise.com.
Key Takeaway
SASE from Windstream Enterprise is an agile network and security tool that makes managing and maintenance easier from a single, cloud-native console.