Summary
A recent Forrester report identifies the major roadblocks that inhibit remote work success and how organizations can develop a more flexible remote work strategy.
In these days of remote and hybrid work, organizations are discovering the advantages of implementing an effective remote work program, such as driving growth, maintaining continuity of business operations, and enhancing employee engagement and retention.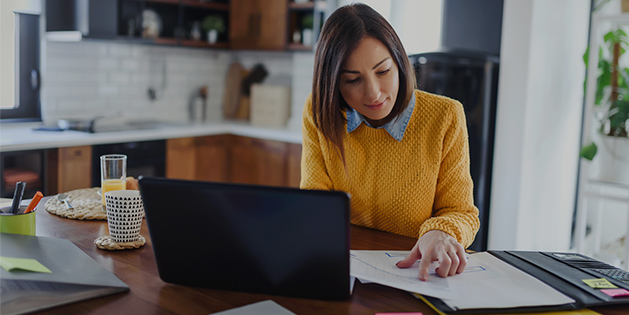 A recent report from Forrester identified the key roadblocks holding back remote workers—and where organizations can focus their efforts to develop a more effective remote work strategy.
3 challenges hindering remote work
The report identifies the key missteps organizations can make that hinder employee engagement and productivity. They include:
Relying on suboptimal remote technology. Employees often lack the necessary tools to work effectively wherever they are, whether that's too many on-premises applications or inadequate laptops. In fact, only 65% of US employees working from home agree their company has the technology resources in place to allow people to work from home if necessary.1
Ignoring structure and eligibility requirements. Working remotely isn't suitable for everyone. Without consistent guidelines and a structured plan to accommodate a distributed workforce, the disparity of experiences can affect productivity—and fuel resentments that impact morale and collaboration.
Failing to address the remote work stigma. In Forrester's view, cultures "based on punching clocks rather than producing outcomes" have created an inherent distrust of remote work. Organizations may order (or shame) employees to come in, even when telework is possible, out of a belief that they'll be more productive or effective—which, of course, can create the opposite outcome.
To be successful at remote work, an organization's remote work strategy needs to be flexible and adaptable.
Flex your remote work approach
Rigidity isn't the right answer. Forrester offers several guidelines you can apply in your organization to mitigate remote work challenges and set up a successful plan moving forward.
Create a structure for determining remote work suitability. Managers must assess employees' virtual working abilities and communicate clearly to employees what's expected of them. A consistent system can help, with three factors to consider: their role (do they need to be physically present?), their behavior (will they be unable to perform without in-person supervision?) and their preference (what do they want and need?).
Cultivate cultural values that support flexible working. When employees are out of the office, they can experience miscommunication, exclusion and missed career opportunities. By defining trust, empathy, transparency and inclusion as organizational cultural bedrocks, you can ensure remote employees won't feel left out or left behind.
Support employees with the right technology. No job can be done right without the right tools. If technology is subpar employees will have difficulty delivering results, which is why it's essential to provide solutions that support effective communication, remote access, security and connectivity to corporate and cloud-based applications. The goal should be to make the employee experience at home the same as the one at the office. Video is key in a work-from-home setting, but so are tools that enable asynchronous communication and social inclusion, such as team messaging platforms and virtual worlds. And don't forget to ensure employees have adequate home Internet speeds to support this technology.
Balance compliance requirements with employee experience. Although security, compliance and privacy may be top priorities for your organization, they should never overshadow the employee experience. Remote data handling must be carefully managed by the IT department to ensure that only those with legitimate needs have access, and regional requirements should also be considered as local privacy regulations can change employer or employee expectations. Having the right Secure Access Service Edge (SASE) solution in place can simplify this process and ensure adherence to a unified security policy.
Welcome to the era of flexibility
The need for a flexible work strategy requires a truly flexible work-from-anywhere solution. OfficeSuite UC® from Windstream Enterprise, enabled by managed SD-WAN Concierge™, delivers a complete set of must-have employee collaboration tools, including video conferencing and interactive screen sharing, and services backed by unmatched network performance and reliability.
To learn more about how to increase agility, efficiency and securely future-proof your distributed workforce through UCaaS and SD-WAN, read the Forrester research findings.
1. Forrester's Q2 2020 US PandemicEX Survey 2 (April 29 to May 1, 2020).
Key Takeaway
A remote work strategy that's optimized for structure, culture, technology and compliance can positively affect business growth, employee experiences and the continuity of business operations.