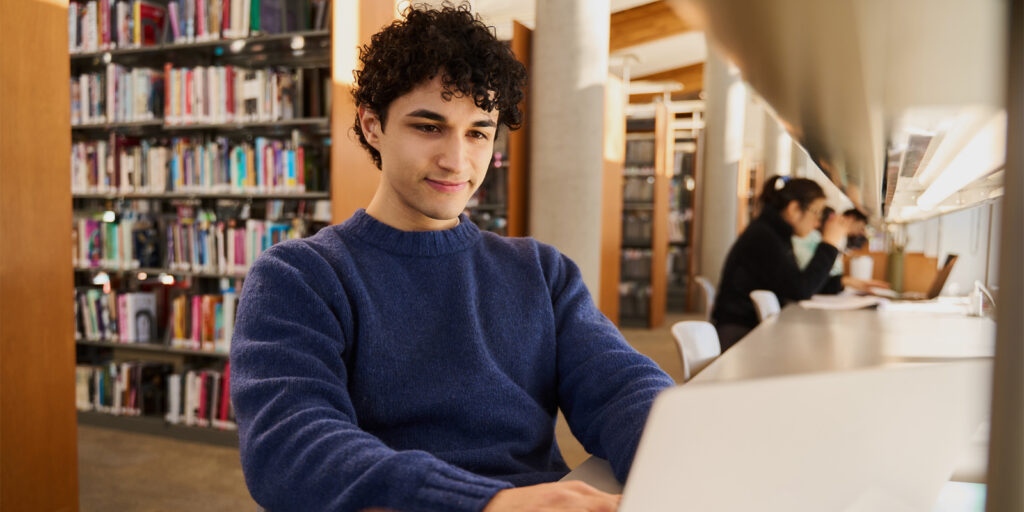 Summary:
For higher education institutions, flexible instruction models are required to enable seamless in-person, remote and hybrid learning and collaboration. To enable those new models, campus leaders need to adopt an agile network infrastructure.
We've entered an entirely new epoch for higher education—a time of nonstop digital transformation, disruption and reassessment across all colleges and universities across the United States and around the world.
According to new insights from Deloitte, there are a handful of trends driving this era of change within higher education. One of which is how our post-pandemic environment, "demands that institutions be more agile and deliberate about connective and integrating the various offices around campus" as well as connecting educators, facilitators and students who choose to attend an institution non-traditionally (i.e., remotely).
The rapid pivot to online learning and collaboration by higher education institutions has proven to be a testament to their resilience and unwavering commitment to their mission. Now, as the emphasis shifts toward finding balance between physical and virtual campuses, and maintaining the continuity of the vital work they do, many schools are focusing on flexible models that enable seamless transitions among in-person, remote and hybrid learning–placing dramatic new networking demands on campus networks.
Knowledge rich, bandwidth poor
Many higher education institutions have experienced limitations within their network infrastructure. Legacy networking technology wasn't designed to accommodate the growing demands of today's high-bandwidth applications and streaming video, all generated and accessed by an ever-increasing number of personal and Internet of Things (IoT) devices. And at a time where the e-learning marketing is predicted to exceed $1 trillion by 2028, technology in higher education is becoming responsible for adapting advancing learning techniques and reshaping the education systems—all with the help of AI, VR, AR, ChatGPT and the Metaverse. These emerging technologies are fully dependent on powerful, secure and abundant network connectivity.
Next generation networks for the next generation of learners
As learning continues to evolve to meet new campus conditions, the infrastructure required to support it must also adapt. The dramatic increase in bandwidth required on campus is unavoidable, but the most successful campuses will integrate smart technologies that optimize investment dollars and enable more efficient and effective use of available bandwidth. Through smart enhancements like network virtualization, flexible and adaptive technology, advanced security and next-generation backbones, these anchor institutions will be empowered to continue educating the next generation of leaders, driving important advancements in research and supporting their local communities.
Moving forward, higher education institution leaders must partner closely with their IT departments to ensure their infrastructure can power new models of collaboration and learning, as well as continue to adapt to unpredictable conditions. To learn more about the key components of agile networks for adaptive learning and strategies for campus administrators leading these network transformations, read our insightful brochure, Enable a secure and adaptive learning environment: Smart technology solutions for schools.
Key Takeaway
An agile network infrastructure that leverages smart, secure and adaptive technologies is critical for meeting the demands of educating in today's dynamic environments.