Summary
The elimination of voice funding from the E-Rate program presents an opportunity for reevaluation of existing communications infrastructure.
While the business world has welcomed cloud migration with open arms (and generous budgets), many K-12 school districts find themselves unable to support the latest cloud learning and administrative applications with their antiquated equipment and legacy communication services. With the conclusion of the FCC's phase down of E-Rate support for voice services, more than ever, schools must maximize their return on every dollar spent to update their communications infrastructure and meet the increasing demands for cloud-based learning environments.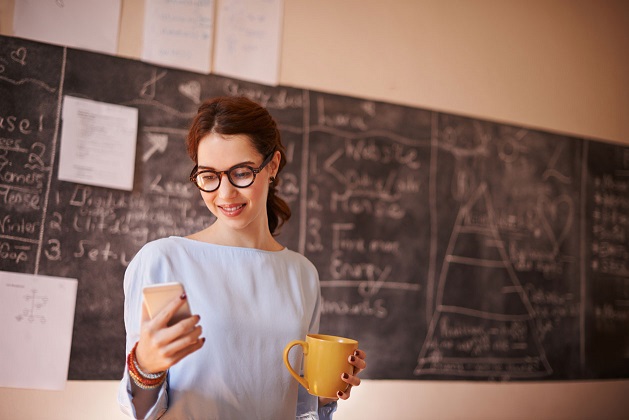 Playing catch up
With fresh eyes on this component of their IT needs, many schools and libraries are transitioning from legacy services like POTS (plain old telephone service), Centrex or PRI lines to robust, versatile unified communications as a service (UCaaS) solutions that provide all core voice functions as well as enable them to realize additional benefits for their unique environments.
School communication system essentials
With E-Rate no longer supporting voice services and equipment, schools and libraries are free to make buying decisions that best fit their needs – and timelines – rather than adhering to the strict bidding structure and schedule of the E-Rate program.
With that freedom, however, comes the added responsibility to 'study up' on the various options to determine which new communications platform best serves their needs today—as well as providing flexibility for future changes.  Several features should ensure that their service excels in the following key areas:
Flexible extension dial plan. The best phone systems associate extensions with physical locations. For example, extension 140319 could represent building (14), floor (03), room (19). Smart, carefully-considered features like these can enable local personnel to readily identify the location of a caller.
Efficiency. POTS and the legacy phone systems they run on are often "one-trick ponies"—they are primarily suited for placing and receiving voice communications, and much like any piece of outdated technology, service and support is increasingly expensive and difficult to obtain. Switching from POTS to UCaaS not only improves the user experience and expands features, it's often far more economical. The net financial impact for new technology and greater functionality may be neutral or even positive on the monthly bill.
Mobility. UCaaS platforms include mobility functions which enable users to use their desk phone functions on their mobile device. Users can place and receive calls or participate in conference calls, as well as check voicemails, chat with other internal users and see the presence of users from anywhere. Plus, educators and administrators alike can remain accessible to parents and colleagues when they are away from their desks—without disclosing personal cell phone numbers.
Ease of use. Gone are the days of surfboard-sized desk phones in the main office with rows of buttons for each extension. Today's UCaaS systems can be controlled via intuitive online portals from any web-enabled device. It's important to look for a system that has an easy-to-use online portal that enables any user to make changes independently without the need for IT support.
Video conferencing. Meetings – and many classrooms – have gone virtual. The best UCaaS solutions include services like audio, video and web conferencing with capabilities like chat, screen sharing and real-time annotation which enable collaborative, expanded classrooms with real-time video communications across various devices.
Move to the front of the class
While the elimination of voice funding from the E-Rate program has created financial hardships for many districts, it also presents an opportunity for reevaluation of the existing communications infrastructure— which is often severely outdated. Making the move from legacy services and equipment to UCaaS systems can help districts realize budgetary efficiencies and maximize ROI while gaining robust features and practical benefits for learning and library environments.
Key Takeaway
Making the move from legacy services and equipment to UCaaS systems can help districts realize budgetary efficiencies and maximize ROI.