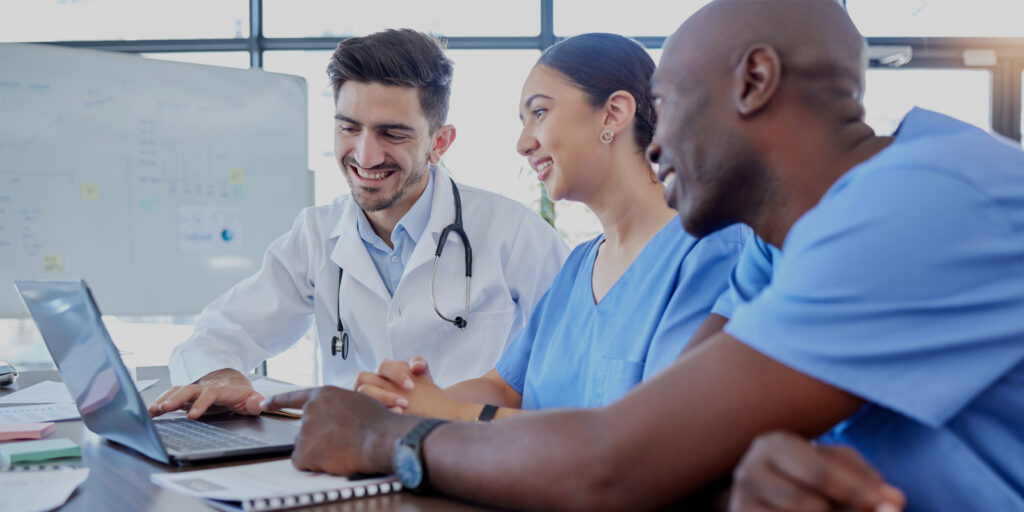 Summary:
Appalachian Regional Health was in desperate need of replacing their unreliable legacy network. Read how they turned to a fully managed Windstream Enterprise solution to deliver the resiliency, bandwidth and visibility they required.
Operating a network of more than 100 hospitals and clinics—as well as retail pharmacies, home durable medical equipment stores and home health operations—located in rural areas of Kentucky and West Virginia has made Appalachian Regional Healthcare (ARH) indispensable for the 400,000 lives that depend on this not-for-profit health system. The organization required a redundant network that would guarantee high-speed connectivity and zero downtime.
A network on life support
The rural landscape of ARH's hospitals and clinics had contributed to a discernible challenge of acquiring consistent, reliable connectivity and network redundancy to support their employees and patients. So, when ARH began implementing a new Electronic Medical Records (EMR) application into their network, the organization realized that the network connections at a majority of their locations would not properly support new high-bandwidth demands. Since locations were single-threaded and lacked the redundancy of having a second connection, network outages were not an uncommon occurrence.
To lay the groundwork for healthier, more resilient network connections, ARH called upon Windstream Enterprise to help them deliver virtually unlimited bandwidth between their 13 primary hospitals and the other sites that they were responsible for. By implementing an array of connectivity solutions—including SD-WAN, Wavelength Services, high bandwidth Ethernet Fiber and Cable Broadband—ARH was able to integrate all of their facilities into a single network, resulting in streamlined infrastructure management, a significant reduction of network outages, real-time network visibility into the allocation of bandwidth andgreatly improved the experience for their healthcare providers, patients and their families.
More than anything, ARH desired a trusted partner that would be with them every step of the way—from the server room to the emergency room. With Windstream Enterprise, ARH got just that—a resilient and reliable network solution—backed by a leading team of experts for 24/7 support. "Windstream Enterprise has been a true business partner to us," said Troy Patterson, Telecommunications Manager, ARH. "They have local presence, are always accessible and highly responsive to our needs. They were willing to invest in our future."
Watch the video below, or read the full case study, to learn more about ARH's journey towards a clean bill of network health, free from network outages and frustration for their healthcare providers, administrators and patients alike.
Interested in leveraging connectivity, security and collaboration solutions from Windstream Enterprise to support the growing demands across your healthcare organization?
Key Takeaway
Explore all the ways Windstream Enterprise can help improve patient and provider experiences, ensure compliance and enhance security of sensitive medical information and streamline healthcare operations.