Summary
The channel is evolving at lightning speed. Curious about what's new and exciting for our Channel Partner Program? Follow along as we detail our commitment to our partners and the future we share.
We all have heard the saying, "When there's change, there's opportunity." Truer words could not be spoken of how the channel environment has transformed over the last few years.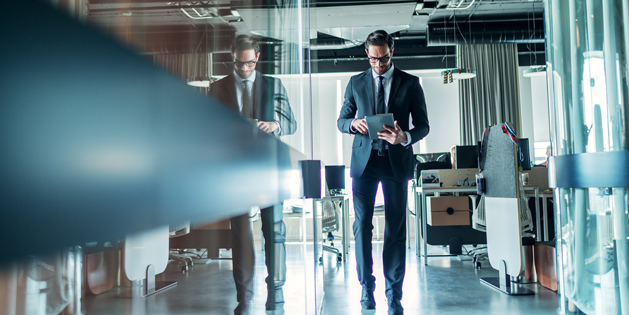 The disruption of traditional business technology environments has tossed customers out of their comfort zones. Over the last few years in particular, businesses have been forced to accelerate digital transformation and adopt a different view of which technology products and services are needed to underpin the new shape of their organization. There remains a strong sense of urgency to procure the right tech to support these changes in order to improve resilience and restructure their business.
Since joining Windstream Enterprise at the beginning of this year, I've found this new channel environment to be nothing short of exhilarating and inspiring. It's simply flooding with opportunity for our partners as well as for us. Given the momentum Windstream Enterprise has already established in the partner channel, I've set my eyes on strategically leading in the next evolution of our Channel Partner Program, with an emphasis on partner collaboration and product innovation.
A bit of background
Let me start by providing some context into our current Channel Partner Program. Windstream Enterprise offers the best-in-class communications, network and security solutions on an impressive and efficient nationwide network that covers 170,000 fiber route-miles through an indirect sales and operations channel.
Our program has always been inspired by the need businesses have for a trusted provider that can reinforce secure connectivity and collaboration across all locations. As our clients and partners continue to adapt alongside dynamic business environments, we remain laser-focused on advancing our strategic product portfolio and aiding with the departure from legacy systems.
What sets our program apart?
Our objective is to ensure that clients have the most sophisticated yet easy-to-use solutions, while partners are rewarded for their dedication and expertise. One way we achieve this is through our Channel Integration program where channel and direct sales work together—which is very rare in the industry today. We find this setup to be quite favorable to partners and creates a friendly environment with more collaboration and less competition.
Another thing that makes our program stand out is our award-winning WE Connect Partners Portal, a revolutionary digital experience that combines base management and insights, network analytics, reporting, location visibility and customer support features into a single view. Through the portal, partners can order services and build orders right within the interface. They can also renew out-of-term accounts, with the ability to earn incentives within the portal and send requests directly to customers. It doesn't get simpler and more convenient than that!
When it comes to offering tools for success, we don't hold back. We list out partner resources—including product collateral, case studies, partner spotlights and other helpful information—directly on our website, along with the latest incentives when selling Windstream Enterprise solutions.
What we believe solidifies our ability to create a selling experience for our channel partners that's unrivaled in the industry is our industry-leading guarantees. This is our promise to channel partners to help drive more sales faster, increase retention with innovative solutions and offer performance guarantees. It even lets us give OfficeSuite UC and HD Meeting to partners at no cost.
Glimpse into the future of our channel program
We are devoted to understanding our offerings in an ever-evolving business environment, including how to position Windstream Enterprise with our customer bases and how to best engage with our channel integration sales reps.
Looking at the future of our Channel Partner Program, we are focused on creating the most attractive environment for new partners to join. To do this, Windstream Enterprise is investing heavily into our channel integration strategy, for direct and indirect sales, with one of the best incentive plans in the industry.
Product innovation is another area we spend a lot of effort around. In addition to SD-WAN connectivity and a wide range of unified communications (UC) tools, we've expanded our security portfolio with Secure Access Service Edge (SASE). For instance, our new managed service partner agreement with Cato centers around SASE, opening doors to the first and only North American managed service provider to fully converge cloud-native network and security into a unified solution.
These are just a few ways we continue to proactively advance our Channel Partner Program and ensure partners see us as a trusted adviser. What's more, becoming a Windstream partner couldn't be any easier. Before committing to anything, we take the time to listen to understand your technology and business challenges to see how our cloud-optimized solutions align to your specific needs. Based on your input, we provide a free recommendation tailored to your business goals.
We could not be more excited about the future of our Channel Partner Program and welcome the opportunity to build a meaningful and collaborative relationship together.
Key Takeaway
We know what a good partner program looks like. Reach out today to join the most competitive and exciting partner programs in the nation!