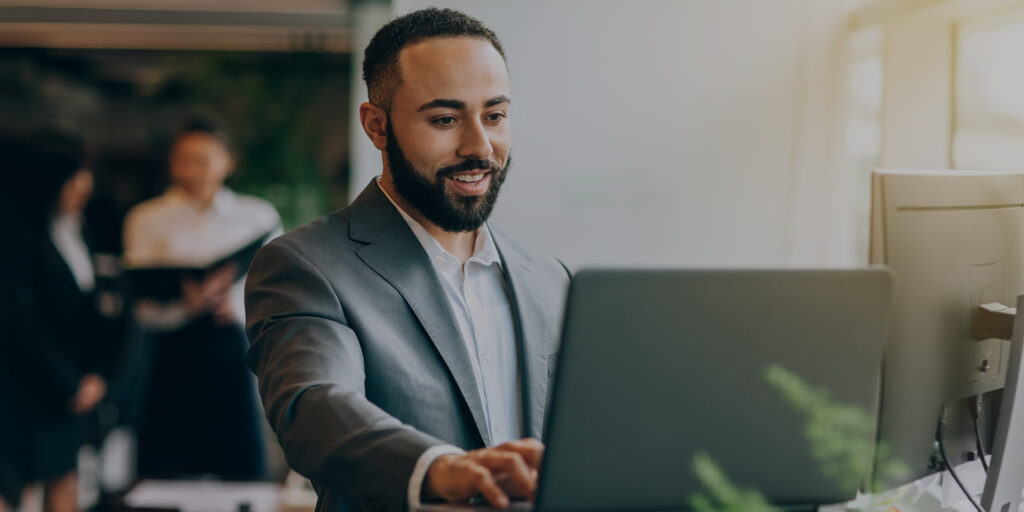 Summary:
What's so special about SASE? Enough to create a month-long holiday to celebrate it! Join us this November as we share insightful resources about why this advanced network security solution is changing the game for enterprises of all kind.
Advancements in network security offerings like Secure Access Service Edge (SASE), and its sibling Security Service Edge (SSE), offer businesses a lot of reasons to celebrate.
Ever since Gartner® introduced SASE as a new market category in 2019, the world has completely taken a hold of the perfect convergence of network and security via this seamless, unified and cloud-native solution. No longer are IT and security teams left to manage their Software-Defined Wide Area Network (SD-WAN), Firewall as a Service (FWaaS), Cloud Access Security Broker (CASB), Secure Web Gateway (SWG), Zero Trust Network Access (ZTNA), and other security solutions in disjointed siloes. They can now manage all of these components within one advanced and robust solution across one single pane of glass.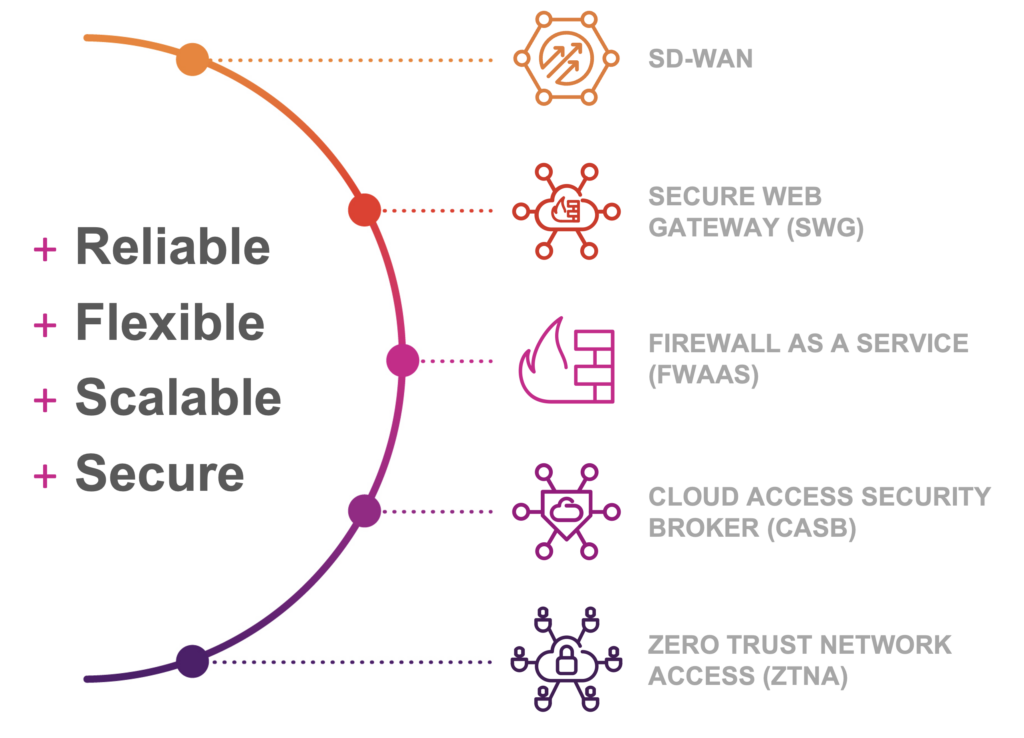 Since 2019, the market has had ample time to learn about SASE, and that education has now evolved into a desire to experience it firsthand within their organization—observing and analyzing its underlying impact to one's business operations and the outcomes it indirectly delivers to employees and customers.
What's so great about SASE?
The underlying impacts of implementing a SASE solution range far and wide. The benefits of SASE allow organizations to be more:
Simplified: SASE reduces the number of security solutions used by an organization—combining them into a single service. Not only does this save an organization time and money, but it also reduces latency and network congestion. Best of all, SASE solutions like ours aggregate all these network security applications and services into one place for centralized visibility into the technology.
Unified: Convergence and integration is the top reason why enterprises turn to this advanced framework. With SASE, policy environments are unified across one dashboard, making it easy to manage everyone from a single pane of glass. Your networking and security components—which were once disconnected—now become inseparable. All users benefit from the holistic security and network optimization that SASE provides.
Strategic: Adopting a SASE or SSE approach is the next evolution of an organization's network security strategy. With employees and users logging on from their homes, on the road and other remote locations, these technologies enforce an organization's security policies consistently, regardless of a device's physical location or network connectivity. This allows IT and Security teams to sleep soundly knowing that all security requirements are being met and enables these teams to focus on innovation.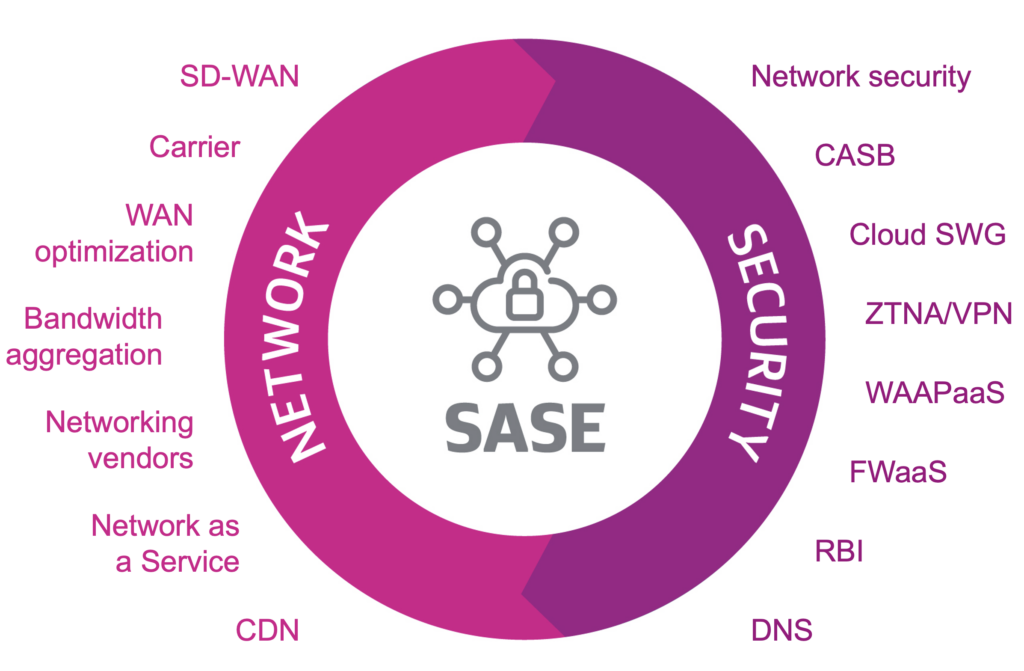 Join us in celebrating SASE all November long!
As SASE and SSE continues to mature and gain even more popularity for its ample number of benefits, we believe this solution is deserving of recognition. Wouldn't you agree? That's why we have dedicated the entire month of November to celebrating International SASE Month!
During this time, we will provide useful resources that will further your education of this advanced network security solution. It doesn't matter how much, or how little, you know about SASE—we are here to help guide you through your journey every step of the way.
SASE resources to get you started
If you are newer to SASE, here are a few articles that will get you up to speed:
Perhaps you are schooled up on SASE, but trying deciding which provider or solution is the right fit for you. If that's the case, check out the following articles:
Or maybe you are further along and ready to implement SASE, but trying to understand the impact it will have on your organization in comparison to your SD-WAN solution. If that's the case, read this Gartner report that will explain how SD-WAN is a critical component of SASE and how it supports application-centric traffic steering and dynamic failover.
Of course, you might have specific questions to your organization that you are trying to get answered. Our team of security experts are here just for that reason. Reach out to us to find time to chat through whatever you need. You can also request a live demo to see what our fully comprehensive and managed SASE solution, powered by industry leader Cato Networks, is all about.
Don't forget to follow the fun on social media as we share resources all month long! You can find the latest on here, or share your own insights, thoughts and wisdom with the #InternationalSASEMonth hashtag on LinkedIn.
Key Takeaway
Join the celebration of integrated network security this November with International SASE Month!