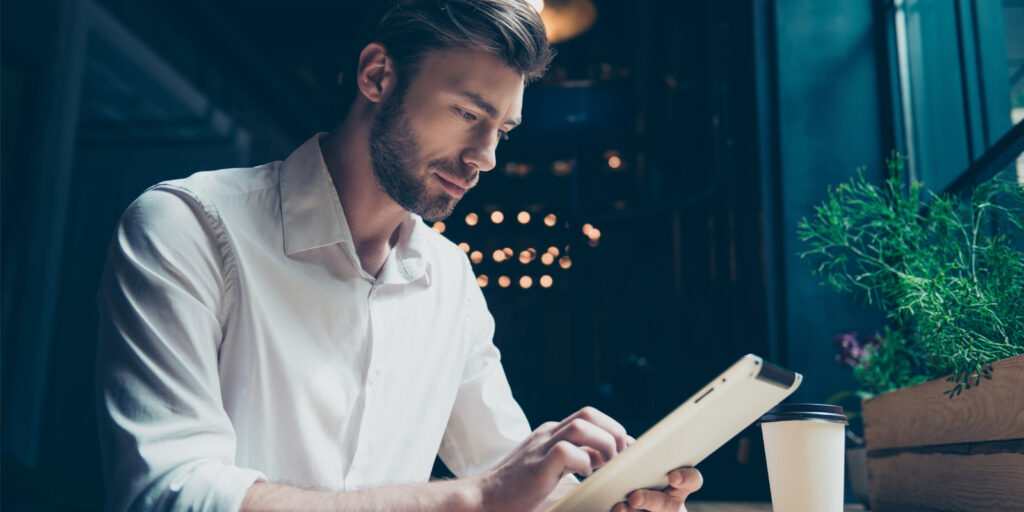 Summary:
Ransomware is one of the most serious cybersecurity threats your organization will face. Fortunately, we have a solution that addresses it. It's called an intrusion prevention system (IPS).
Want to hear something startling? More than 80% of IT and security professionals responded to a recent cybersecurity survey stating that their organization is at the same or higher risk of being a target for a ransomware attack this year, versus last year. Here, in The Impact of Ransomware in 2022 report, more than one-third of respondents state that they have already experienced a ransomware event—showcasing how the vast majority of organizations recognize the gravity of this cybersecurity risk.
In the wake of recent high-profile ransomware attacks, Congress and the Biden administration have buckled down on recent policy changes that require business entities to report certain cyber incidents to the federal government. It's becoming increasingly common for there to be mandatory technology set in place designed to defend organizations against cyberthreats, or insurance coverage that requires proper protection.
Danger is imminent
84% of businesses currently believe that ransomware is a significant and very real business threat, so it's important to understand the most effective ways of protecting oneself from this growing threat—which is to take action before it actually becomes a problem. To do this, many organizations are responding by building a layered defense strategy that includes an intrusion prevention system (IPS).
What is an IPS, you may be wondering? It's a modern network security tool that continuously monitors a network for hostile cyberactivity and uses reporting, blocking and dropping capabilities to prevent the attack from ever occurring. IPS is a critical part of any enterprise's security system because it is able to defend its network's many access points and deal with a high volume of traffic. This is particularly true in today's highly distributed work environments, which are often left with an expanded attack surface resulting in more susceptibility to cyberthreats.
IPS helps businesses to respond to threats more quickly, without applying any additional strain or pressure to IT teams. It's an essential ingredient to any organization's network security infrastructure, thwarting some of the most dire, sophisticated attacks today.
Intrusion Prevention System (IPS)
Inspects inbound and outbound, WAN and Internet traffic, including SSL traffic.
Leverages machine-learning algorithms and deep network insight to detect and
prevent the spread of ransomware across networks without having to deploy endpoint
agents. Infected machines are identified and immediately isolated for remediation.
How does an intrusion prevention system work?
IPS uses several methods of security. An IPS tool works to detect malicious activity by inspecting inbound and outbound WAN and Internet traffic. It evaluates all traffic and security events from all locations, and utilizes machine learning and artificial intelligence to watch for any deviation from normal user traffic flows. Reputation analysis watches from malicious resources and Network Behavioral Analysis watches from network scans. IPS protects against known Common Vulnerabilities and Exposures (CVEs) and anti-bot features recognize traffic to Command and Control (C&C) servers.
To do all this, an IPS tool typically sits behind a firewall and acts as an additional security layer that observes all events for threats. When a concern appears, IPS will send an alert to the administrator, dropping the malicious activity and then resetting connections that have removed any infected attachments from servers to the network.
What are the benefits?
The benefits of an IPS tool are plentiful, and increasingly important in this highly digital age:
Heightened security: IPS is a true team player. It works in tandem with other security solutions to identify cyberthreats that other solutions can't. In the process, it can fend off denial-of-service (DoS) and distributed denial-of-service (DDoS) attacks, as well as viruses, worms or zero-day exploits.
Increased efficiency for other security controls: This tool does such a good job filtering out the bad guy before it reaches other security devices and controls. In doing so, IPS reduces the workload for those controls and allows them to perform with efficiency.
Greater savings: Due to the fact that IPS is largely automated, it requires significantly less handholding from IT teams—freeing up time and energy for these individuals to be more productive elsewhere.
Enhanced compliance: With the many compliance requirements in place (PCI DSS, HIPAA, etc.), IPS helps to keep organizations aligned with industry standards.
Sounds great. Where can you get it?
Fortunately, IPS is easy to incorporate within your overarching integrated network and security strategy. At Windstream Enterprise IPS is a flexible security add-on to a very customizable Secure Access Service Edge (SASE) solution. SASE converges cloud-native network and security into a fully integrated framework which enables organizations to adapt to constantly shifting users, applications and work environments—all while keeping apps and security policies synchronized with moving and changing endpoints.
In addition to Software-Defined Wide-Area Networking (SD-WAN), Firewall as a Service (FWaaS) and Secure Web Gateway (SWG), customers have the option of implementing IPS to work hand-in-hand with these modern network and security tools. Other add-ons include Zero Trust Network Access (ZTNA), Cloud Access Security Brokers (CASBs), Next-Gen Anti-Malware (NGAM), Data Loss Protection (DLP) and Managed Detection & Response (MDR).
If you're interested in all that an IPS tool has to offer and how it fits into your greater security strategy, connect with an expert from Windstream Enterprise today. Our dedicated team of security professionals can help you understand how your current suite of security tools is working (or lacking) and explore options to keep your organization—and your employees and customers—protected during a time they need it most.
Key takeaway
We don't mess around when it comes to cybersecurity. SASE from Windstream Enterprise uses IPS to help your organization take ransomware more seriously.