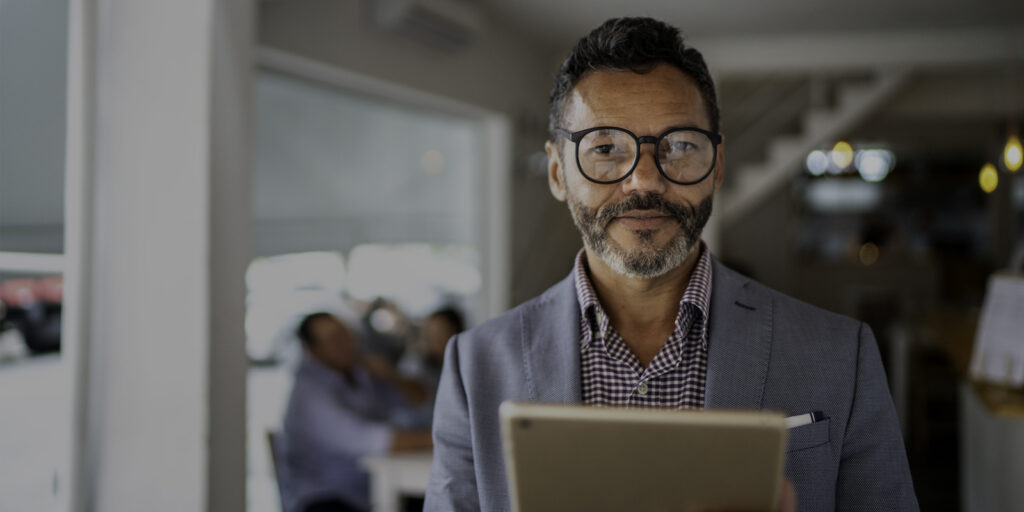 Summary:
There's no place for fraud in your organization. See why businesses are turning to Security Service Edge (SSE) for its advanced security features and advanced security benefits.
We've talked plenty about Secure Access Security Edge (SASE) in our blog series, but do you know about its close relative, Security Service Edge (SSE)?
According to Gartner, SSE secures access to the web, cloud services and private applications. Its capabilities include access control, threat protection, data security, security monitoring and acceptable-use control enforced by network-based and API-based integration. Similar to SASE, SSE enables businesses to instantly integrate next-generation and cloud-based security components into their business environment without disruption.
The Components of SSE
An SSE framework unifies the same security components that SASE offers, but it does so without addressing the networking component (SD-WAN) that differentiates the two solutions. That leaves SSE hyper-focused on security capabilities—each which are responsible for the following:
Zero Trust Network Access (ZTNA): ZTNA is based on the premise that nothing is trusted: Not users, devices, data, workloads, locations or the network. ZTNA's purpose is to authenticate users to specific services or applications. It recognizes that in today's environment users and sensitive data are located beyond the walls of an office building—whether that be at home, in the cloud or on the road.
Cloud Access Security Brokers (CASBs): CASBs are a way for organizations to protect against cloud security risks, comply with data privacy regulations and enforce corporate security policies. It does so by providing visibility between users and their cloud services to apply security policies as they access cloud-based resources.
Secure Web Gateways (SWGs): SWGs prevents unsecured traffic from entering an organization's internal network by safeguarding users from being infected by malicious web traffic, websites, viruses and ransomware.
Firewall as a Service (FWaaS): FWaaS enables highly scalable traffic inspection across all ports and application-aware protocols, anti-malware and intrusion detection and prevention capabilities.
Data Loss prevention (DLP): DLP protects an business' critical information, customer data and intellectual property, as well as supports compliance for PCI and HIPAA. It powers enterprises to defend its data by scanning files within critical applications, as well as stand-alone information sent to, or from, them.
Intrusion Prevention System (IPS): IPS is an essential part of ransomware prevention that continuously monitors a network for hostile cyberactivity and uses reporting, blocking and dropping capabilities to thwart an attack from ever occurring.
Next-Gen Anti-Malware (NGAM): NGAM takes traditional antivirus software to the next level by supplying deep packet inspection and leverages multi-layered and tightly-integrated anti-malware engines to block malicious files.
Managed Detection & Response (MDR): MDR offloads the resource-intensive and skill-dependent process of detecting compromised endpoints to the Security Operations Center. This works to automatically collect and analyze all network flows, verifying suspicious activity and sending notification of compromised endpoints.
The benefits of SSE
SSE is a proven way to improve an organization's security posture. For starters, this security framework establishes a global fabric that connects all edges into a unified security platform, which enables consistent policy enforcement. Furthermore, SSE implements zero trust access to ensure that all users only have access to company-authorized applications and relentlessly defends against anomalies, cyberthreats, attacks and sensitive data loss.
Those who implement SSE will also see the benefits of high-performance speed inspection, which is the seamless inspection of all traffic, scaled vertically and horizontally with traffic growth for minimized latency. SSE also results in reduced IT workloads because the solution enhances all cloud-delivered capabilities as part of a self-maintaining service. This allows IT teams to prioritize business-critical and strategic projects, versus "keeping the lights on."
Is SSE right for me?
Today's modern landscape requires organizations to implement next-gen security solutions that are better equipped to secure their offices, remote users and cloud applications without compromising the user experience. Connecting and protecting cloud resources and remote and hybrid users require significantly more advanced security and networking capabilities that legacy technologies can no longer support.
Most organizations today need what SSE provides: A framework of security solutions that can defend a remote or hybrid workforce from malicious activities through the deployment of a zero-trust model. In most cases, we believe that SSE creates the best path to a SASE solution, one that is inclusive of SD-WAN to unify networking and security into a fully converged and cloud-native service. But, if you're looking for an effective way to upgrade your traditional security technologies, look no further than SSE for fast, scalable security that is truly second to none.
Key Takeaway
Tap into a comprehensive SSE solution to protect your business data, reduce IT spend and enable better experiences for an organization's customers, partners and employees.