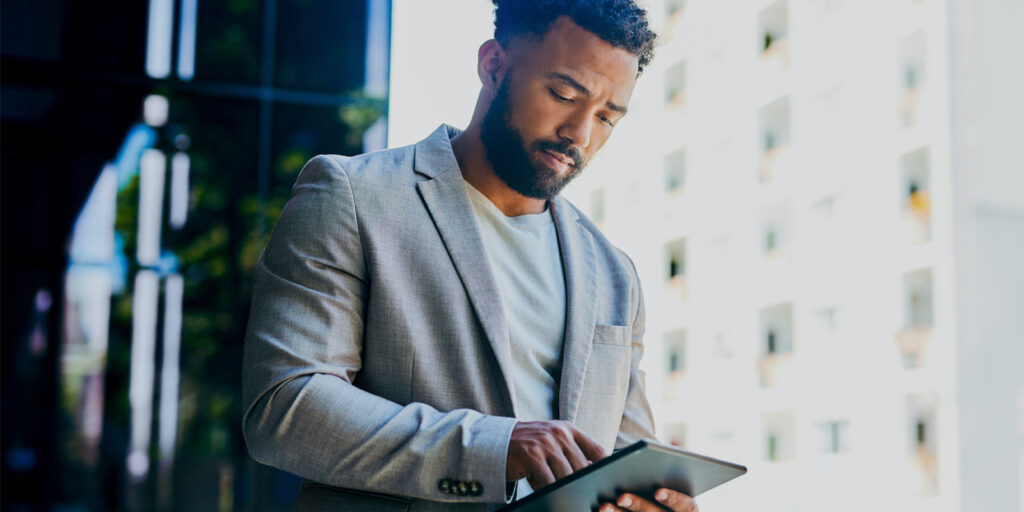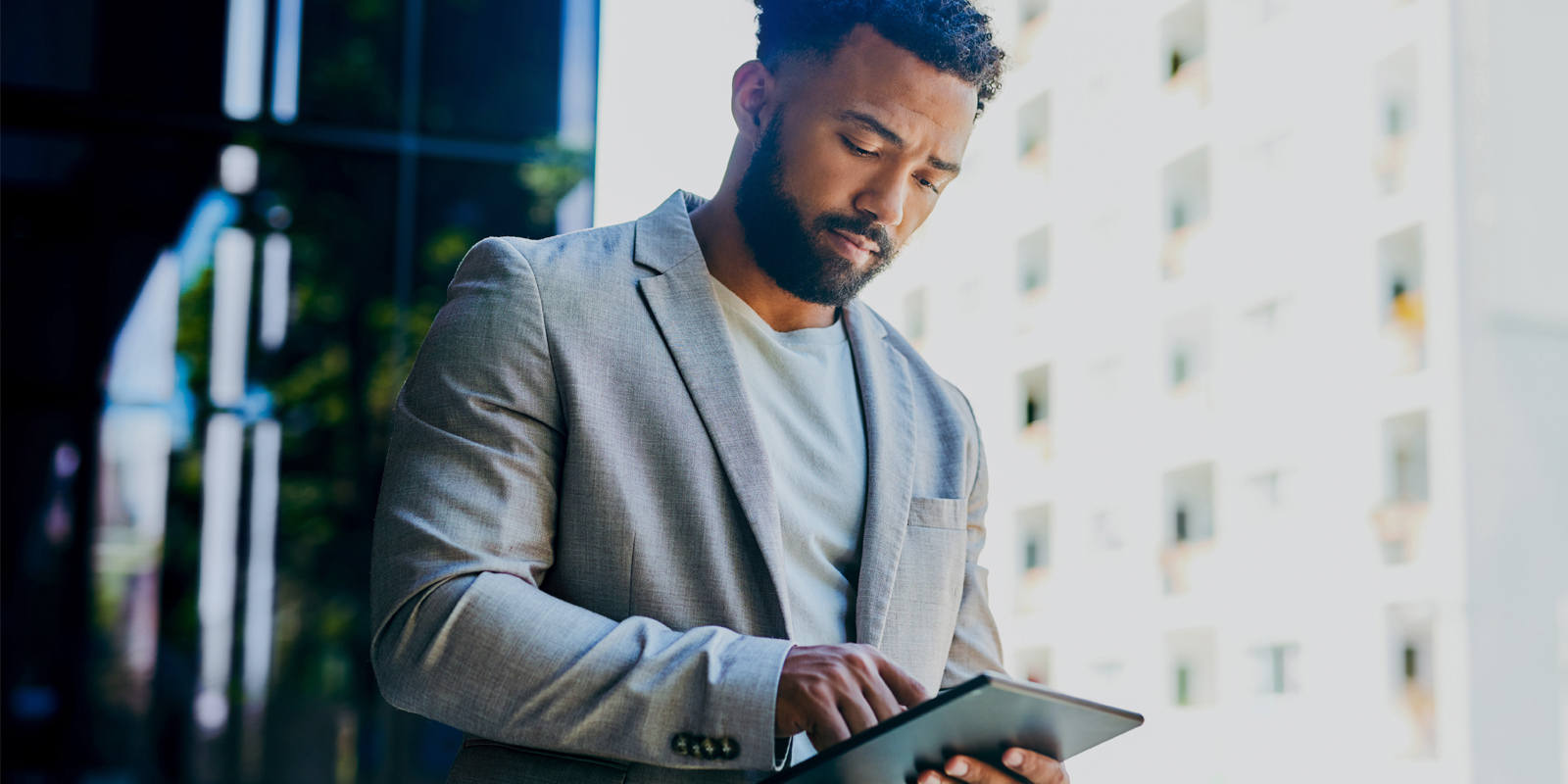 Summary:
Businesses are increasingly turning to Secure Access Service Edge (SASE) to deliver protected networking and security services anywhere, anytime. We spoke with our Senior Director of SD-WAN & Security, Chris Alberding, to learn more about SASE and what it can deliver for enterprises.
Organizations today require immediate, secure and uninterrupted access to critical network and cloud-based resources. One of the frameworks businesses are implementing is Secure Access Service Edge (SASE), pronounced "sassy". SASE delivers protected networking and security services anywhere, anytime. We sat down with our Senior Director of SD-WAN & Security, Chris Alberding, to learn more about what SASE is, why it matters and what questions organizations should be asking.
Windstream Enterprise (WE): What exactly is SASE?
Chris: SASE is more than a single technology. It's a fabric of intertwined network and security technologies that combine to protect an organization's data and systems from unwanted access. The architecture interlaces into an ecosystem of "Network as a Service" and "Network Security as a Service," resulting in a unified connectivity framework that is ubiquitously available anywhere and anytime.
WE: What's driving the demand for SASE?
Chris: In order to fully understand what's driving its adoption, we need to look back on the history of strategic technology implementation. Within the last decade, there was a wave of organizations planning and executing new digital transformation strategies. Most of these strategies incorporated increasing public cloud investments and building their new applications as cloud-native apps (although security budgets were distributed between existing on-premises infrastructure and cloud). More recent disruptions have seriously impacted organizations and entire supply chains around the world, including the rise in remote and digital workplace demands and the need for additional cloud-based security.
According to Gartner, "over the next four years, the market for SASE will grow at a CAGR of 32%, reaching almost $15 billion by 2025." Additionally, 75% of the respondents to the 2022 Gartner CISO: Security Vendor Consolidation XDR and SASE Trends Survey stated they either have or will have SASE implemented by 2024 or later. As networking and security becomes increasingly more complex within this new environment, organizations are turning to technologies like SD-WAN and now SASE to enable speedier and more agile digital business transformations and workforce mobility.
WE: What are the key components of a SASE framework?
Chris: From our perspective, the core components of a SASE framework include Software-Defined Wide-Area Networking (SD-WAN), Firewall as a Service (FWaaS), Secure Web Gateways (SWG), Zero Trust Network Access (ZTNA) and Cloud Access Security Broker (CASB). These components bring distinct networking and security capabilities into one single-service, cloud-native model.
But as SASE advances, so do the available capabilities. For example, our SASE solution also includes Data Loss Prevention (DLP), Next-Gen Anti-Malware (NGAM), Intrusion Prevention System (IPS) and Managed Detection & Response (MDR).
WE: What IT problems does SASE solve for?
Chris: SASE solves three fundamental problems in the current technology stack: visibility, control and innovation. Most of the technology and products that we use today were built to extend our visibility so we will be in a position of control. Now imagine if we had total visibility and control within a single platform.
SASE's cloud-first architecture is uniquely positioned to intercept, inspect, secure and optimize all traffic within a single portal, such as WE Connect, that centralizes control and gives full visibility. Additionally, worrying about the security defense and branch network of different applications and solutions is an easy lift for SASE. Because SASE can take on these regular security and maintenance tasks through its cloud-delivered security stack, IT teams know that the environment will be secure and that they can pivot to innovation and strategic development.
WE: What are the benefits of SASE?
Chris: SASE brings several benefits to organizations including simplified security deployment, increased security and along with SD-WAN appropriate bandwidth allocation on a per-application basis. Because it's a cloud service, SASE is scalable by design, making it a viable and welcome option during rapidly changing times. The combined capabilities provided by SASE simplify the otherwise complex architecture that would result from a vast collection of point security and networking solutions. This reduces complexity, improves performance and can also lower latency.
Other benefits include device consolidation and lower operational overhead. Because SASE providers run and maintain the security engines, IT is freed from the constant updating, patching and scaling of appliances.
WE: When should enterprises consider SASE?
Chris: Here are some use cases enterprises should consider:
Mobile professionals using coffee shop WiFi still need access to corporate resources. SASE can provide access to applications and data while minimizing public WiFi threats.
Work-from-home scenarios in which family members are sharing computers and other devices. SASE can help control access to applications and resources.
Office sharing changes the context of who is accessing which resources from where. SASE can adapt permissions based on context and monitor users' behavior.
Branch offices can take advantage of an enterprise resource rather than using dedicated on-premises solutions. At the same time, they can benefit from local broadband access bandwidth.
need better and more secure traffic management as they rely more on cloud computing for workforce productivity.
Enterprises who require simplified and convenient visibility and management of network and security investments.
More reasons for getting SASE can be found in the top 7 use cases for SASE eBook.
WE: What questions should technology leaders be asking potential providers?
Chris: Here are some questions you should be asking during your search:
Will SASE supplement or supplant my SD-WAN deployment?
Can I manage the SASE framework from a single pane of glass?
Who is responsible for installing, monitoring and maintaining the framework?
Can I easily migrate my legacy MPLS and other WAN networks to this framework?
What will the experience be for my work-from-home and mobile users?
Windstream Enterprise's SASE solution, powered by Cato Networks, can help implement network and security features in a holistic, high-performance, cloud-native platform that ensures synchronization, control and visibility. Read our whitepaper to learn more about the emergence of SASE, how it enables secure network access capabilities and how, when delivered with SD-WAN, it offers organizations the most flexible and reliable security in the cloud.
Connect with our team of security experts to learn more about how SASE can help you achieve new levels of security, connection and innovation.
Key Takeaway
Digital transformation and the rise of remote work have presented challenges for enterprises when it comes to securing their systems. SASE addresses these shifts and secures today's workforce.