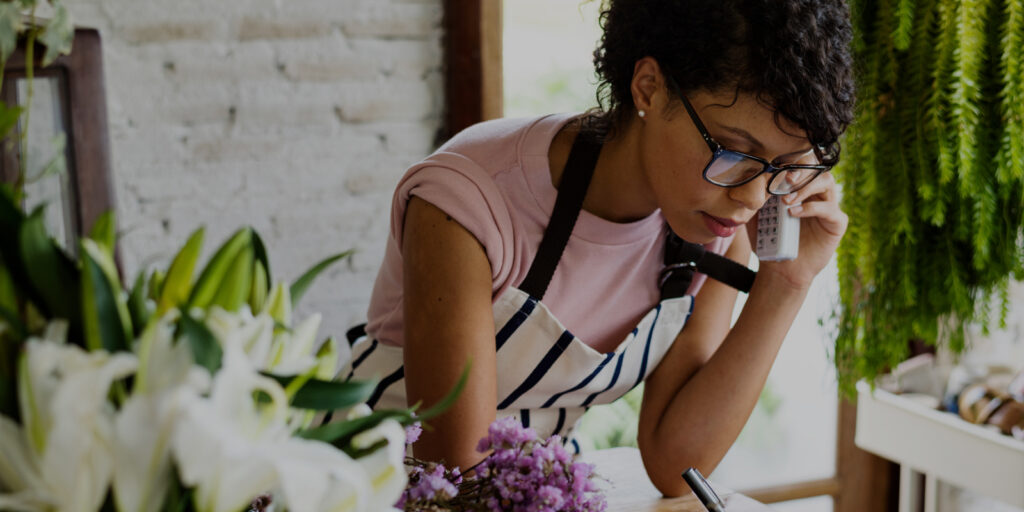 Summary:
Dropped calls? Chopping meetings? Disjointed customer experiences? Legacy voice systems have their fair share of challenges for organizations who need 24×7 communication and collaboration. Learn why these outdated systems pose a risk to your business operations.
Upgrading business data networks often takes precedence over voice systems simply because of inertia. Plenty of business owners adhere to the adage, "If it's not broken, don't fix it." But even if your legacy voice system hasn't shown signs of failing (yet), could it still be a risk to your business operations? The simple answer is yes. And here's why.
The issues with legacy voice systems
Many businesses continue to operate on-premises PBX equipment that have been manufacturer discontinued for years. Others, especially in the education and state/local government segment, continue to use obsolete Centrex service, a PBX-like product that dates back to the early 1960s.
Underlying access technology like Time Division Multiplexing (TDM), DS1 and DS3 Access solutions and copper-based services, such as primary rate interfaces (PRIs) and plain old telephone services (POTS), are proving to be no longer reliable methods of business voice communications—not to mention increasingly expensive. So, if you're still running any of these legacy services, these issues are why you should consider moving your voice system to the cloud.
Capabilities for critical business needs
It's no secret that newer technologies provide more features and functionality. And while that may not have been top-of-mind a few years ago, remote working has quickly become a critical business need. And with legacy systems, unlike next-generation voice services, it becomes more difficult for employees and customers to stay connected from anywhere.
In many cases, businesses routinely use on-premises equipment, that is five, 10 or even 15 years old. As a result, they don't have a lot of features (call forwarding, seamless failover, mobility and remote access, to name a few) that current platforms can offer. Moving to Unified Communications as a Service (UcaaS) deployment lets you stay current with the latest capabilities to move at the speed of business.
Cost savings
If you think you simply can't afford to upgrade to UCaaS, there's a whole host of reasons why staying with a legacy system could cost you more in the long run. For starters, owning and maintaining an on-prem environment can be costly, both in terms of capital cost for the hardware and software, as well as the cost in human resources. As we've seen in market trends, more and more customers are turning to the cloud for consuming UC&C. By doing so, customers move from CAPEX to OPEX, only pay for what they need, and free up those internal resources to work on things that drive their business forward.
Secondly, on older on-premises platforms, any seasonality in your business can mean having to build for your peak capacity (and paying for it), even if you don't use it all the time. With an 'as-a-service' model, you would only pay for what you use. Finally, many managed service providers (including Windstream Enterprise) are not renewing contracts for many obsolete voice services, which means customers will be subject to rate increases and eventual discontinuance (sunsetting) of those services. At this point, you have to ask yourself if holding on to your legacy system is really serving you in the best way possible.
Limited security and end-of-support
As a final note about legacy voice systems, remember that support for these services will decrease as we go forward. With so many other, newer options out there, companies won't commit to supporting out-of-date systems that simply can't be upgraded anymore. In fact, many have announced the end of support (EoS) for their legacy systems, meaning they will no longer provide patches or updates to their applications. This is particularly important if you are concerned about system security. Even if you have a credible threat to your system, equipment manufacturers will not create a patch to address that security vulnerability.
Remember, too, that if you're looking to seamlessly transition users to mobile or remote locations, trying to do so without a current release could make it impossible. It's better to upgrade to a more agile Cloud deployment that allows you to make changes when and how you want. And if having a robust, flexible voice system that can ensure scalability and business continuity isn't enough to encourage your transition to UCaaS, a number of companies are offering cost-saving promotions to make the switch easier on your bottom line.
Experience the value of UCaaS
If you'd like to make a proactive upgrade to a next-gen, cloud-based technology to better position your business for collaboration, Windstream Enterprise is a partner you can trust. Our OfficeSuite UC® is a 100% cloud-based phone, mobility and unified communications solution that empowers your employees to work effectively from virtually anywhere, improving productivity and customer service. Benefits include a complete solution with hundreds of features and unlimited calling, company-wide chat and mobile apps, video and audio conferencing, fax, optional call center services, and more—all managed from a single pane of glass via our WE Connect Portal.
Want to learn more about this offering? Connect with one of our dedicated unified communications experts who will help explore the best solution for your specific needs.
Key Takeaway
Make legacy voice services a thing of the past with new unified communications solutions like OfficeSuite UC from Windstream Enterprise.