According to the latest IDC survey covering UCaaS, enterprises are rapidly discarding their legacy phone systems in favor of unified communications as a service. 43.8% of U.S. enterprises had already made the transition to UCaaS by the end of 2017, an increase of nearly 7% over the previous year. Another 30.4% said they would make the switch within a year, which means the trend is accelerating rapidly.
Which begs the question: What are the remaining 25.9% – the companies that say they'll adopt UCaaS in the next one to two years – waiting for?
Replacing an existing system at the center of business processes with a new cloud solution is unquestionably a serious decision. But as with so many other business-improvement initiatives, postponing can have negative consequences. As enterprises that have made the switch and those that are in the process of implementation have determined, the best time to implement UCaaS – and move voice, conferencing and collaboration to the cloud – isn't a year or two from now. It's now.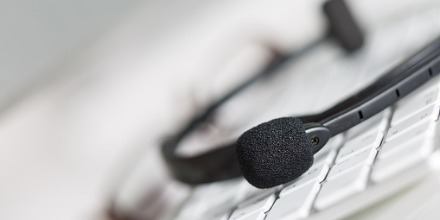 Here are five key reasons for realizing the benefits of UCaaS sooner rather than later:
Scalability. Every on-premises system requires the purchase of dedicated capacity for maximum need, which can be wasteful in addition to being expensive. UCaaS can offer significant and simplified scalability in licensing, which is highly advantageous for enterprises that experience mergers and acquisitions, seasonal staffing fluctuations, temporary ramp-ups for marketing promotions, and any other factors affecting headcount.
Resiliency. In addition to being more scalable than an on-premises solution, cloud-based unified communications and collaboration systems are less prone to single-event outages and resulting losses in sales, productivity, and customer satisfaction – which can be catastrophic with a major outage. In sharp contrast, UCaaS offers the reassurance and stability of up to 100% uptime.
Flexibility. Moving to a UCaaS application can mean lower cost of deployment and implementation over time when compared to on-premises solutions. UCaaS also helps you future-proof an investment that is the productivity hub of your business, often enablingnew features and add-on functions at no cost, giving businesses the opportunity to make sure they're a good fit for the business before committing dollars.
Cost-sharing. Enterprises that switch to UCaaS can benefit from the efficiency of flexible billing offered by many UCaaS providers. For larger enterprises especially, these billing options can offer considerable advantages compared to dividing the estimated costs of investment, maintenance and other factors across the organization.
Savings. Consider both the hard and soft costs associated with hosting a business phone/voice communicationssystem in your enterprise data center. Start with the real estate costs. Add the IT manpower costs of system management, maintenance, upgrading, and troubleshooting. Don't forget VMware licensing, along with SAN storage, racks, power, and cooling. Top it off with on-site support, redundancy, and physical and cyber security. Now think about replacing all of that with a per-seat licensing fee that spreads OPEX costs over the term of use – plus a rich set of new UCaaS productivity gains.
These advantages aren't theoretical; they're being realized today by the nearly half of all U.S. enterprises that have already transitioned to UCaaS. They will be realized within a year by another 30%. Ramping up your investigation and implementation of a solid UCaaS system (Windstream Enterprise offers a number of different options to suit the needs of different size/types of customers, including our home-developed OfficeSuite UC solution) is the best way to ensure that you're not left behind, propping up a legacy system that can't offer your enterprise – and its employees – a far better communications