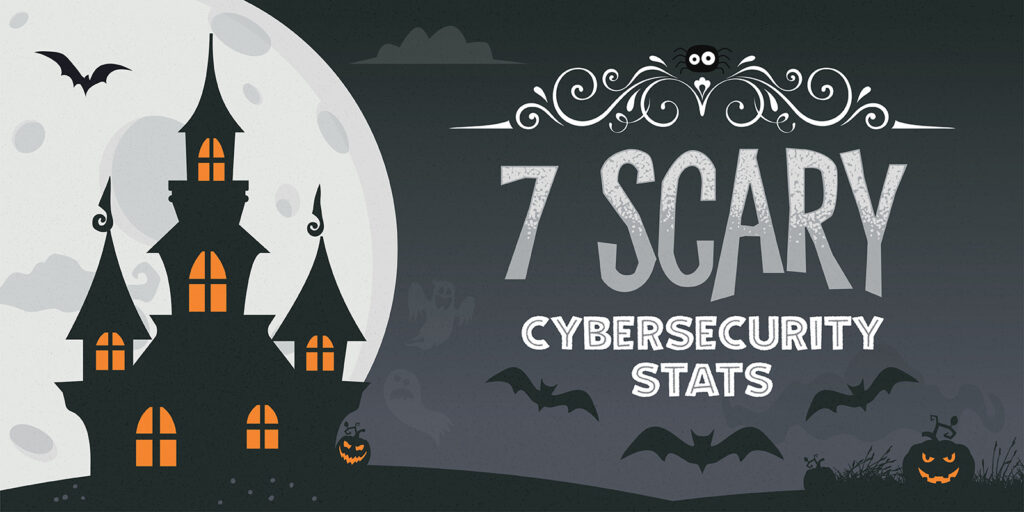 Summary:
What spooky security scares keeps you up at night? In honor of Cybersecurity Awareness Month, we reveal 7 frightening cybersecurity stats that are sure to leave you with goosebumps!
This time of year, we welcome all that is eerie, frightening and mysterious. We imagine ourselves entangled a mystical world of goblins, zombies and vampires that sends a shiver down our spines and has us checking under the bed for an unwelcomed supernatural visitor. Also, if you are like me, you know October as the only socially acceptable time to binge on bags of candy without judgement.
While we can laugh off a scary movie with a handful of popcorn, or shrug off unexplained noises that creak unexpectedly in the middle of the night, the true horrors that we must be most weary of us don't don pearly white fangs or pointy black hats. Instead, these troublesome terrors are entrenched within our most treasured mobile, tablet and laptop screens and bring a real risk to our daily lives. We best know these worries as cybersecurity attacks and cybercrime.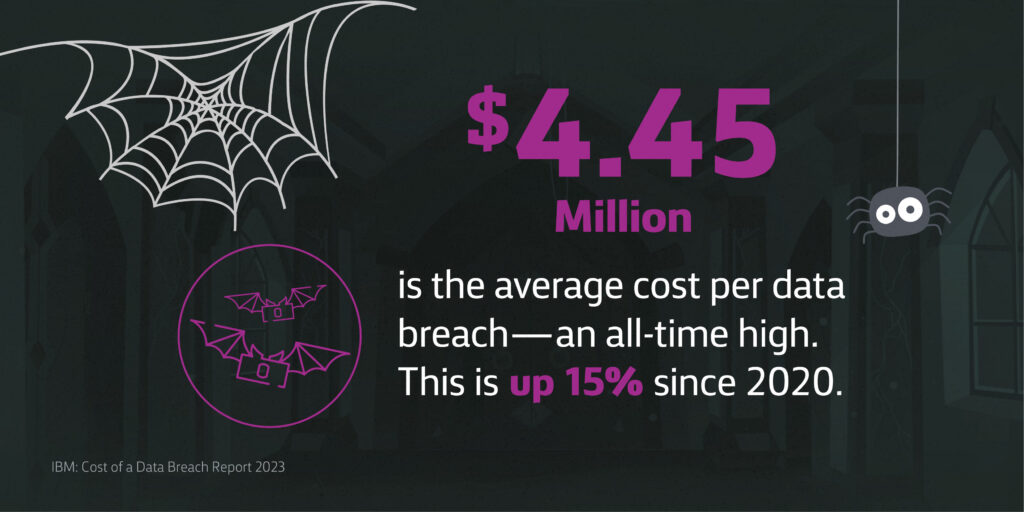 According to IBM's 2023 Data Breach Report, the average cost of a data breach hit a staggering all-time high in 2023, reaching $4.45 million. With these costs continuing to rise year-over-year, organizational leaders are responsible for revisiting their current IT and Security strategies to understand what is working to protect their people, data and resource—and what is not.
Certain questions should be top of mind when thinking about the heightened security landscape, and how you can keep your organization safe from harm. Some thought-starters include:
Do we have the right solutions in place to keep our business safe when this environment is constantly shifting, or are we still relying on outdated security solutions that put us at a greater risk?
Is our IT and/or Security team able to maintain the specialized expertise required—all while addressing critical day-to-day responsibilities?
Do we have a security partner to deliver the managed support you need every step of the way? Is that something we want, or would benefit from?
Stay alert during Cybersecurity Awareness Month
Cybersecurity Awareness Month has been hosted by Cybersecurity and Infrastructure Security Agency (CISA) and National Cybersecurity Alliance (NCA) for the past 20 years to raise awareness about digital security and empower everyone to protect their personal data from digital forms of crime. As a leading managed services provider of advanced cybersecurity solutions, Windstream Enterprise put together the following infographic that highlights the 7 most scary stats that every business should be aware of to keep their data, employees and customers safe.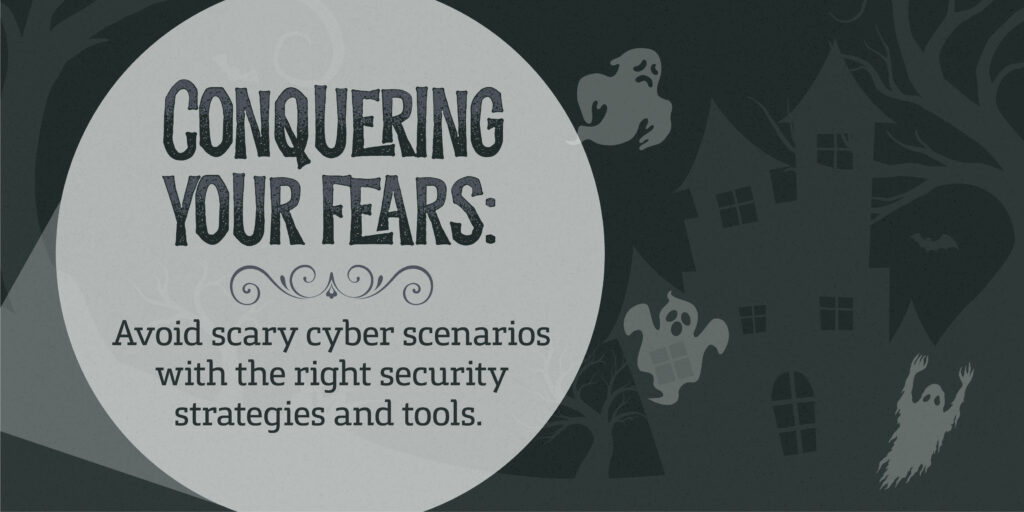 Key Takeaway
Cyberthreats are terrifying and costly for anyone and any organization, but with the right solutions in place they can easily be prevented. Discover the latest cybersecurity solutions from Windstream Enterprise, like SASE and SSE, to keep these evil spirits at bay.